Maine jury to deliberate insurance agent's role in alleged Zumba prostitution business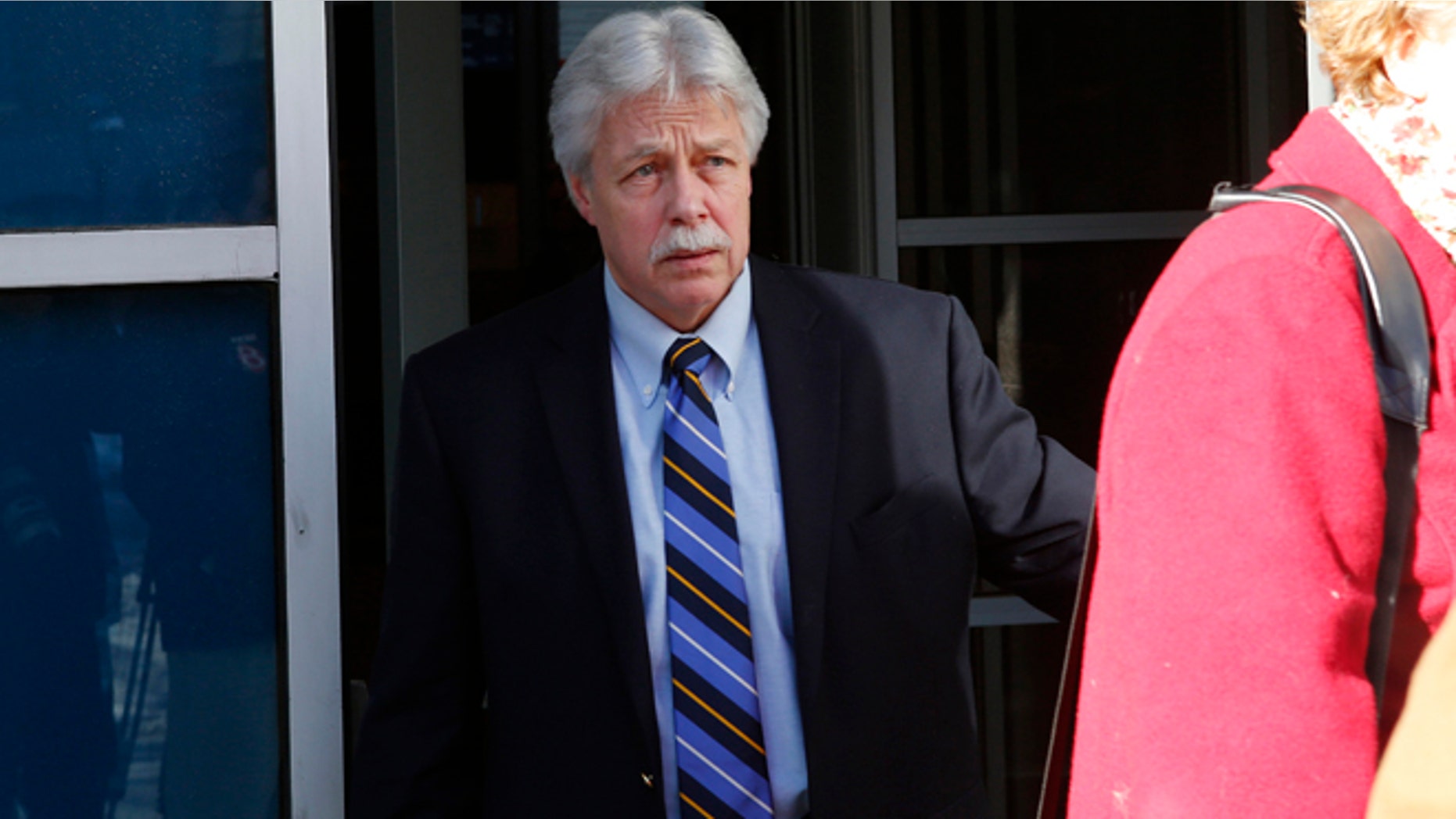 ALFRED, Maine – Jurors must weigh two different images of an insurance agent who's on trial for promoting prostitution: A man who was either a Zumba instructor's shrewd business partner or a smitten lover who wanted to help the single mother.
Deputy District Attorney Justina McGettigan said Mark Strong Sr. "controlled, supervised and managed" the business to the point that the fitness instructor took no action without his approval.
But the defense characterized Strong as a man who was infatuated with a younger woman and made bad moral decisions but never profited from the operation.
"A business partner without making any kind of money? What kind of a business partner is that?" defense lawyer Dan Lilley told jurors in closing arguments on Tuesday.
Jurors on Wednesday were to begin deliberating Strong's role in the alleged prostitution business.
Strong, 57, is accused of helping Alexis Wright use her Kennebunk fitness studio as a front for prostitution from October 2010 to February 2012. He has pleaded not guilty to a dozen counts of promoting prostitution and one count of conspiracy to promote prostitution. Forty-six invasion of privacy counts against him were previously dismissed.
Wright, 30, faces more than 100 counts including prostitution and tax violations. She also has pleaded not guilty and will be tried later.
The prostitution scandal in Kennebunk attracted international attention after it was reported that Wright's ledgers indicated she had more than 150 clients and made $150,000 over 18 months. So far, more than 60 suspected johns have been charged.
Testimony and videos indicated Strong was familiar with operational details of what happened in Wright's dance studio, chatting via Skype before and after her sexual encounters and watching the sex acts from his office 100 miles up the coast in Thomaston.
Wright provided Strong with her clients' license plate numbers, which he checked out using his status as a private investigator, prosecutors said. Wright wanted to confirm her clients' identities and have someone watching over the sex acts to stay safe, McGettigan said.
"This is more than a voyeur. This is a business partner with a business plan and a business that's successful," McGettigan said.
Lilley compared Strong's role to that of a bank that loans money to someone who uses it to commit a crime or a mother who provides meals and housing to a son who's a drug dealer. Neither the bank nor the mother would be charged, and Strong shouldn't have been charged either, he said.
"Do you really think this man went into the business of prostitution, or had he fallen in love or lust with a woman and tried to help her, a single woman with a child?" he said.
Before closing arguments, one of the final witnesses was Strong's brother, an attorney who testified that he told police officers executing a search warrant at Strong's home and office not to let Kennebunk officers have unsupervised access to his seized computers.
The defense has contended Strong was investigating possible unprofessional conduct by Kennebunk police personnel and police targeted him in retaliation because he was delving into embarrassing internal matters, including an affair that involved the lead investigator.
"It was my understanding that there was information on the computer that Kennebunk police officers did not want disclosed," James Strong testified.
One hard drive from Mark Strong's office mistakenly ended up with the Kennebunk investigator, and it was blank when it was delivered to state police. Lilley has suggested that the drive could have contained Strong's investigatory findings before being erased.
McGettigan dismissed the reprisal theory and urged jurors not to be distracted by the suggestion of a "crazy conspiracy."