Mafia take-out: Owner of famed NYC pizzeria gunned down in suspected mob hit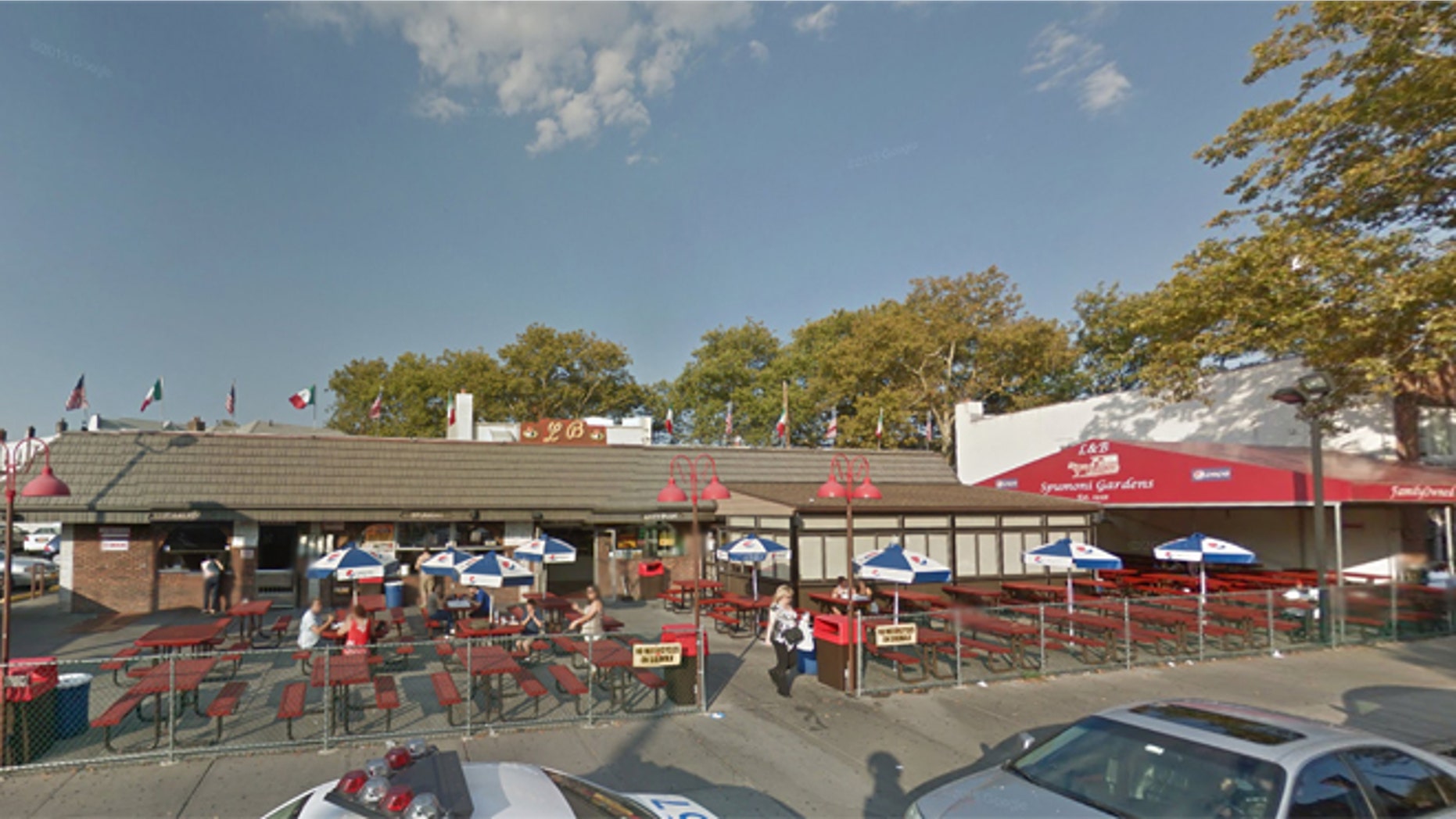 It sounds like an episode from the Sopranos.
The owner of a famed Brooklyn pizza joint once at the center of a mob war over the theft of a pizza sauce recipe was gunned down in front of his home Thursday night in a targeted hit, the New York Post reports.
Louis Barbati, 61, an owner of L&B Spumoni Gardens in Bensonhurst was steps from his front door when he ambushed by a man in his 30s, wearing a hoodie, the Post reported.
Barbati was shot five times and screamed out for his wife as he lay dying with $10,000 in a plastic bag and a loaf of bread in his hands, the Post reported.

Barbati's Italian immigrant grandfather founded L&B in 1939. The pizzeria is best known for its Sicilian pizza and ices and regularly appears "best of New York" lists.
L&B was once at the center of a Mafia extortion plot over a stolen sauce recipe, the Post reported.
In 2009, Colombo crime family associate Francis Guerra was accused of extorting the owner of a Staten Island pizzeria for allegedly stealing L&B's pizza-sauce recipe. Guerra, related through marriage to another L&B owner, was acquitted at a 2012 trial.
"I'm shocked," a Barbati neighbor named Peter told the Post. "Lou was a good guy. His family is broken up. Everyone knew him here. He was well liked."
Brooklyn Borough President Eric Adams told The New York Times Barbati's murder had shocked the neighborhood.
"The bullet might have stopped when it hit the owner," Adams said, "but it is sending ripples throughout the community."
A two-block area around Barbati's home was cordoned off on Thursday night as the cops investigated the shooting, the Times reported.