'Madness': Family outraged that 4 teens sentenced to youth treatment after sandbag hits car, kills man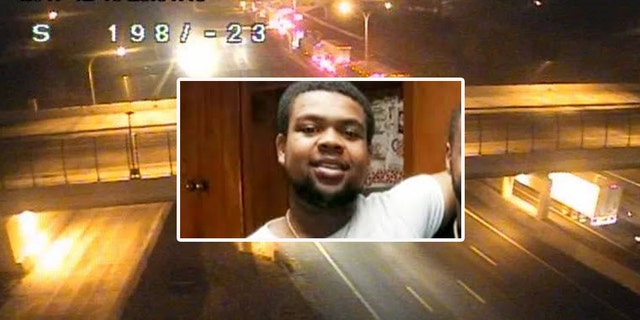 The lawyer for the family of a Michigan man killed with a sandbag thrown from an Ohio highway overpass said it was "madness" that the teenage culprits were sentenced to a youth treatment facility program instead of jail.
Police say the boys, each of whom were 13 or 14, threw rocks and sandbags onto Interstate 75 near downtown Toledo in December. One sandbag smashed through a car windshield and hit a rider, 22-year-old Marquise Byrd, of Warren, Michigan. He later died.
The boys apologized to Byrd's family in juvenile court in Lucas County, Ohio, Friday. The judge said they could end up in juvenile detention for years if they don't complete programming of unspecified length at the youth treatment center.
Family and friends of Byrd were visibly upset as they walked out of the courtroom before the judge had finished sentencing all four teens, the Toledo Blade reported Friday
They called the sentence too lenient.
"What madness is this? Where we don't have to take responsibility for whatever age we are? What is this?" Byrd family attorney Lillian Diallo, of Detroit, said following the hearing, according to the paper.
She said Byrd never would be able to see his 2-year-old son, his fiancée, his brother, mother, or other relatives again — while the four boys could soon go home to be with their families.
"The way we were talking to the prosecutor, I knew we weren't going to get justice," said Marcus Byrd, the victim's brother.
The judge said the treatment program could help change the boys' behavior better than juvenile detention could.
The Associated Press contributed to this report.