Madison school inspires University of Wis. to create wheelchair lift that promises more access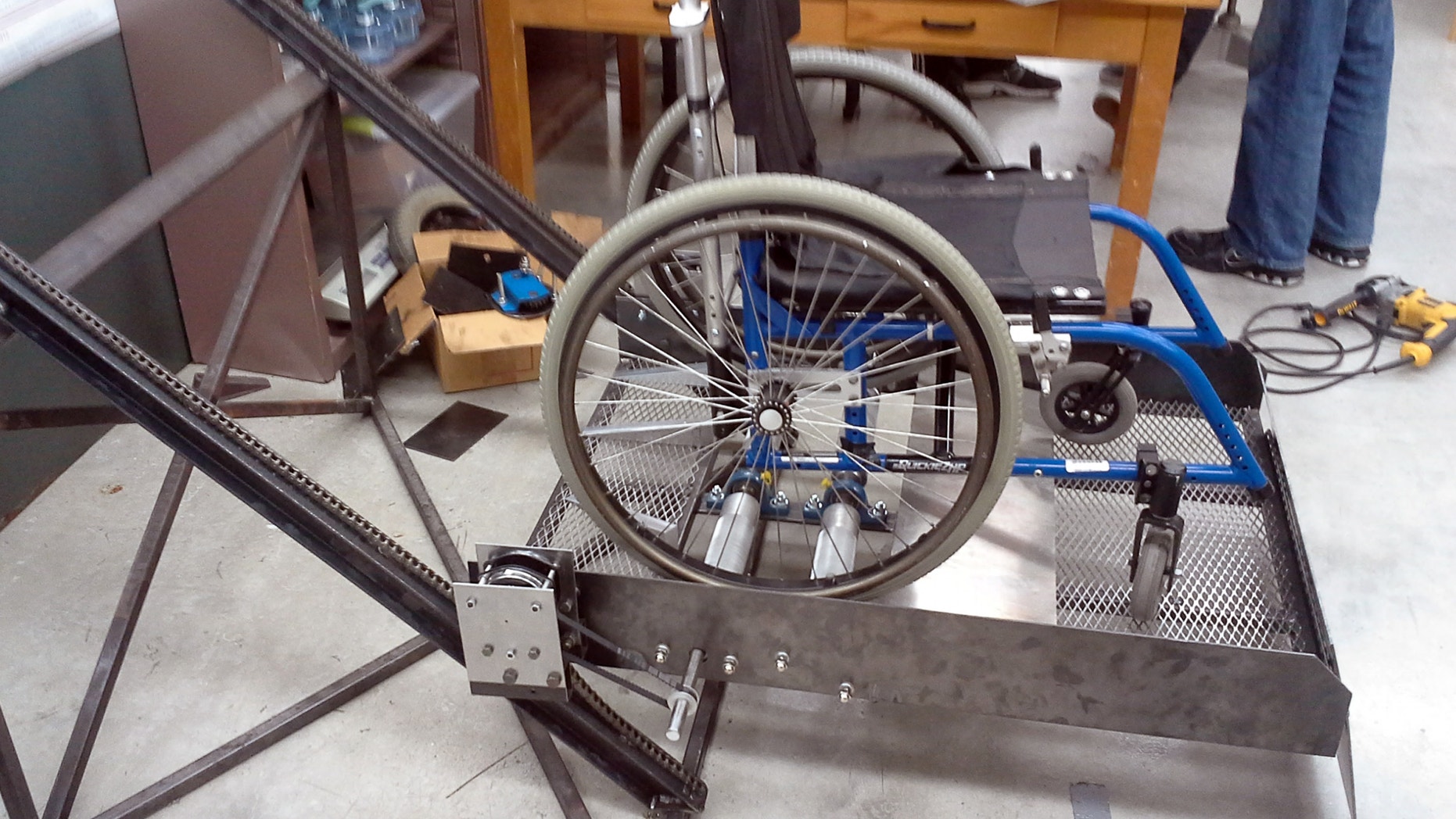 MADISON, Wis. – An elementary school principal has inspired the University of Wisconsin-Madison to create a new wheelchair lift that could help make more places wheelchair accessible.
The invention process began three years ago when the principal at Emerson Elementary School in Madison, Karen Kepler, told a school donor her biggest wish was for her building to become accessible to everyone. All four entrances had stairs.
The donor went to the University of Wisconsin-Madison for help.
Engineering professor Jay Martin, his students and others came up with the Funicular. It's a platform that uses rollers and a modified chain hoist. It allows users to move up the stairway by turning their wheels on the rollers.
Martin says it's still in the prototype phase but several companies have expressed interest in producing it.