Lightning strike injures 5 people, 3 critically in New York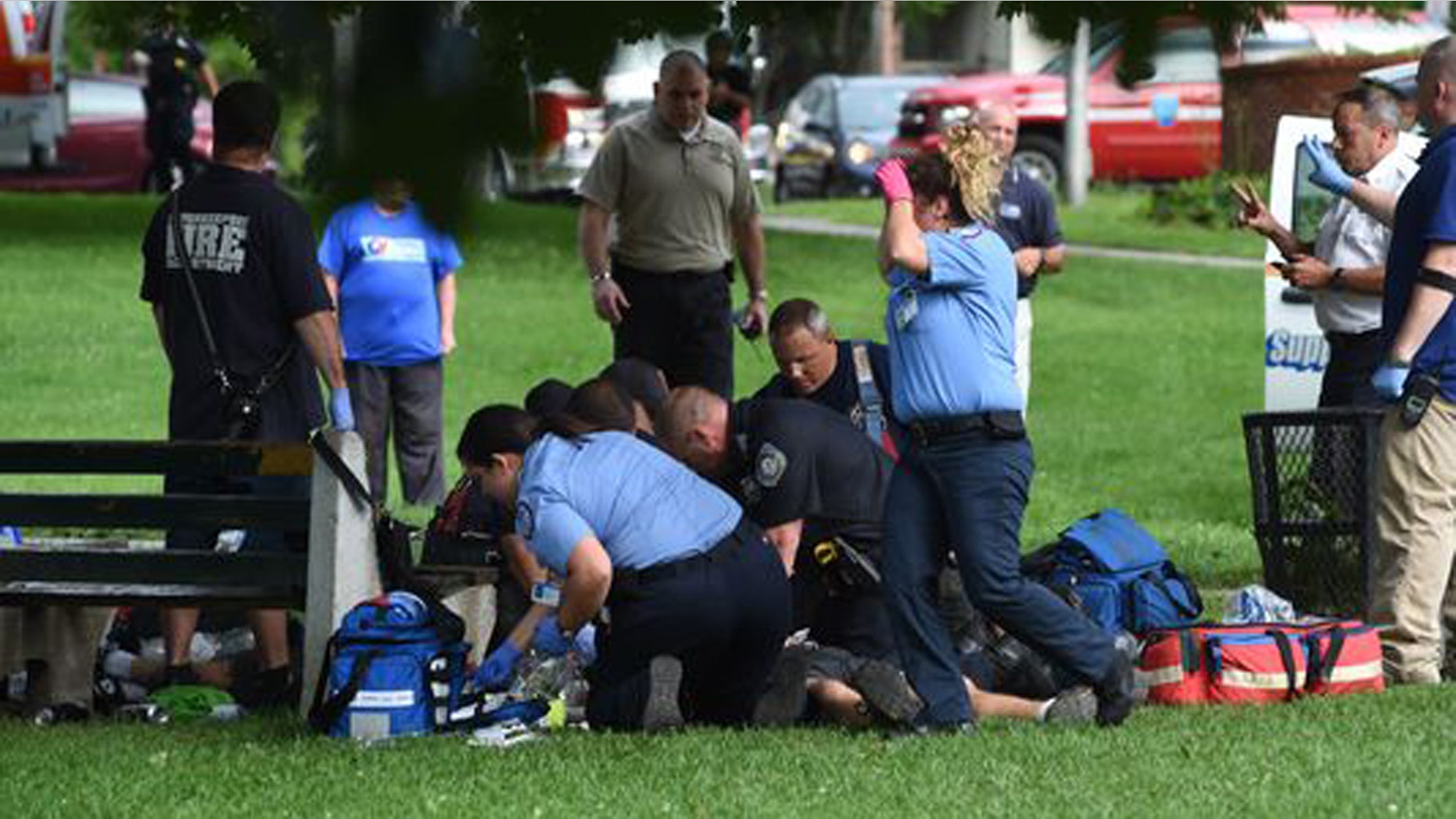 Five people were injured, three of them critically, after being struck by lightning from a fast-moving storm in Poughkeepsie, N.Y., police said Friday.
Emergency responders were called to Mansion Square Park for reports of people struck by lightning shortly after 4 p.m. local time.
Authorities said three of the injured people were unresponsive and received CPR. Two others were injured, but conscious. Some people's belongings were on fire.

The Poughkeepsie Journal reported that one of the three critically injured victims was in surgery at a local hospital Friday evening, while the other two were in the intensive care unit.
Police said the victims are 46 to 55 years old and had been gathered around a park bench. Poughkeepsie Mayor Rob Rolinson told reporters he was hopeful all the injured would recover.

The strike occurred two days after a man and woman were found dead in a western New York cemetery where they were struck by lightning.

The Associated Press contributed to this report.