Legal group comes to aid of Army instructor ousted over Muslim groups' complaints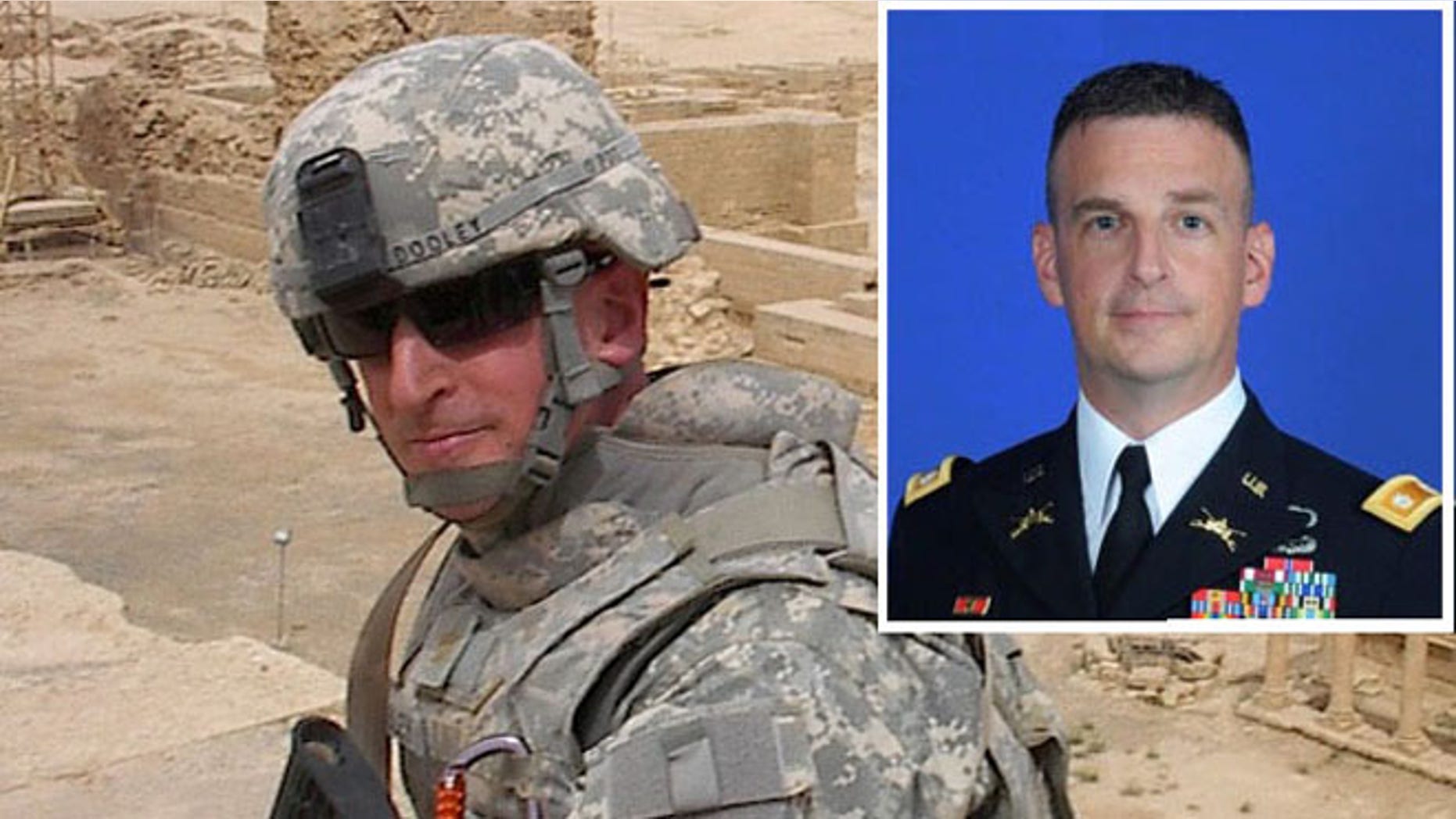 An Army lieutenant colonel who was on the fast track until Muslim groups complained about a course he taught on radical Islam has a legal foundation in his foxhole.
Attorneys for Lt. Col Matthew Dooley, a West Point graduate and highly-decorated combat veteran, was an instructor at the Joint Forces Staff College at the National Defense University, where by most accounts he won praise from students and faculty alike. But when Chairman of the Joint Chiefs of Staff Martin Dempsey excoriated Dooley during a Pentagon press conference in May, characterizing his course, "Perspectives on Islam and Islamic Radicalism" as objectionable, unprofessional, and "against our values," Dooley's once-bright career effectively hit a dead end, say his backers.
[pullquote]
"This was a very heavy-handed approach from the very top," said Richard Thompson, chief counselor and president of the Thomas More Law Center, a national nonprofit public interest law firm handling Dooley's case. "He had a brilliant career ahead of him," Thompson said. "Now, he has been flagged."
Following Dempsey's criticism, Dooley received a negative Officer Evaluation Report (OER) after acing them for the past five years, according to Thompson. In military circles, the bad OER was a scarlet letter.
"They [superiors] ordered a negative evaluation. He will never have the opportunity for promotion unless this is overturned," Thompson said.
Dooley is a 22-year military veteran and decorated soldier who served three generals and did multiple tours of duty overseas. Dooley's attorney says that they are prepared to file a civil lawsuit in federal court if Dooley's negative ranking is not overturned by superiors.
A spokesperson for the U.S. Army declined to comment, stating that officials cannot verify the validity of Dooley's purported previous OERs posted on his attorney's website.
More Law Center attorneys believe Dooley was doomed by a letter sent to the White House, Department of Homeland Security and other federal agencies a year ago and signed by more than 50 Muslim-American groups, including the Council of American-Islamic Relations. The missive decried what groups described as the government's "use of biased, false, and highly offensive training materials about Muslims and Islam."
The letter cited as examples of offensive material used throughout training courses in government agencies and made several demands, including that all training materials and instructors be reviewed, materials deemed biased be purged and instructors and assurances that "bigoted trainers and biased materials are not developed or utilized in the future."
Dooley is still serving in the military and not allowed to speak publicly on his case, according to Thompson. But the soldier is hoping to have his negative OER revised and be reinstated in his job as an instructor, according to Thompson, who maintains that the guidelines from the NDU Faculty Handbook were disregarded when Dooley was relieved of his position.
"The guidelines give him [Dooley] permission and authority to pursue teaching that is free of limitations," Thompson said.
The Faculty Handbook states; "Academic Freedom at National Defense University is defined as freedom to pursue and express ideas, opinions, and issues germane to the University's stated mission, free of limitations, restraints, or coercion by the University or external environment. Academic freedom is the hallmark of an academic institution."
"He has been getting a lot of support from others. I think they are aware of the political correctness that has been permeating the military," Thompson said.
"He's disappointed, but he's a soldier. He's been holding on."