Lawyer for Waco biker seeks to disqualify district attorney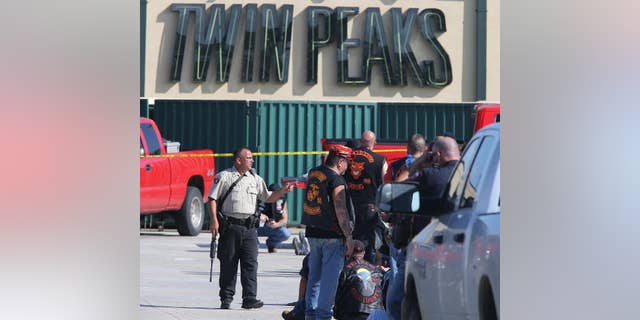 FORT WORTH, Texas – An attorney for one of the bikers arrested after a shooting melee outside a Waco, Texas, restaurant last year that left nine dead is seeking to disqualify the district attorney and others from participating in any of the pending cases.
Abigail Anastasio filed the motion Tuesday in district court in Waco, arguing that McLennan County District Attorney Abel Reyna, his first assistant and another local prosecutor "hijacked" the investigation.
The Associated Press previously reported a Texas Department of Public Safety report said Reyna and his staff told authorities holding bikers after the shooting that anyone wearing a patch, clothing or insignia indicating support for the Bandidos or Cossacks motorcycle clubs should be charged with engaging in organized crime.
Since November, a grand jury has indicted 154 people on that charge.