Las Vegas shooter Stephen Paddock had government jobs, bought 33 weapons last year
NEWYou can now listen to Fox News articles!
The crazed gunman who killed 58 people at a country music festival in Las Vegas was wealthy, had worked for the government in several previous jobs, owned properties in several states and bought 33 firearms in the last year, officials said.
Investigators piecing together 64-year-old Stephen Paddock's life found he worked for the Internal Revenue Service and as an auditor for defense contracts. But Paddock apparently started his government service via a far more humble route: working two years as a letter carrier for the U.S. Postal Service from 1976-1978. That appears to overlap with his time at Cal State Northridge, from which he graduated in 1977.
A spokeswoman for the Office of Personnel Management told The Associated Press that Paddock then worked as an agent for the IRS for six years until 1984. Paddock then was employed as an auditor focused on defense contracts for a little over a year, federal personnel records showed.
Paddock also worked in the 1980s for one of the companies that later combined to form aerospace contractor Lockheed Martin, according to The New York Times.
His other work history however is not completely clear. Paddock's brother Eric had described him Monday after the shooting to members of the media as a "multimillionaire" who often gambled large amounts of money.
Paddock, who was divorced twice, spent much of his adult life in the Los Angeles area, The Los Angeles Times reported. Paddock lived or owned property in several areas, including Panorama City and North Hollywood, from the 1970s to early 2000s, according to the newspaper.
LAS VEGAS SHOOTER SENT GIRLFRIEND AWAY WHILE HE PLANNED ATTACK, HER SISTERS SAY
His former brother-in-law, Scott Brunoehler, told The LA Times Paddock was an accountant who enjoyed entertaining people on his boat. Brunoehler said he was "still in shock."
"He seemed like a normal, good guy. I don't remember anything bad back then at all," Brunoehler said.
Besides his properties in Southern California, Paddock also lived in the Dallas suburb of Mesquite, Texas in the late 1990s and early 2000s in an apartment complex he also owned, according to public records obtained by the Dallas Morning News.
After selling the Texas complex in 2012, Paddock then lived in Florida for several years before moving back to Nevada to play high-level poker, according to his brother.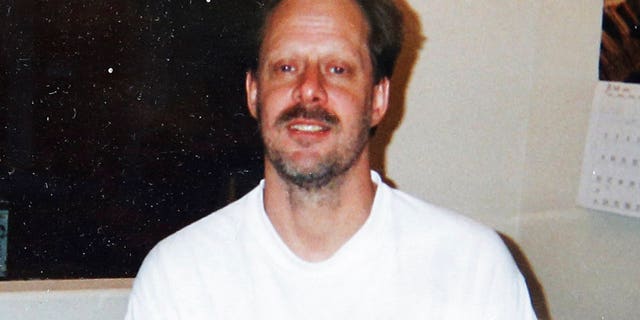 A previously neighbor of Paddock's in Florida told the LA Times he was a "professional gambler by trade," and once showed her a picture of himself winning a $20,000 slot-machine jackpot.
"He was friendly all the time," Sharon Judy told the newspaper.
As a timeline of Paddock's professional life comes together, officials also disclosed Wednesday he had been collecting weapons since 1982, and bought 33 firearms in the last year alone.
Jill Snyder, the special agent in charge at the Bureau of Alcohol, Tobacco and Firearms, told CBS News early Wednesday that Paddock purchased 33 firearms, mostly rifles, between October 2016 and Sept. 28 -- three days before the attack.
Snyder said authorities wouldn't get notified of the purchase of rifles, but would get notified if there was a multiple sale of two or more handguns in one purchase.
Paddock had rigged 12 semi-automatic rifles with devices that allowed the guns to fire like an automatic weapon, according to Snyder.
The Associated Press contributed to this report.