Las Vegas police: Man accused of fatally sucker-punching father of 5 arrested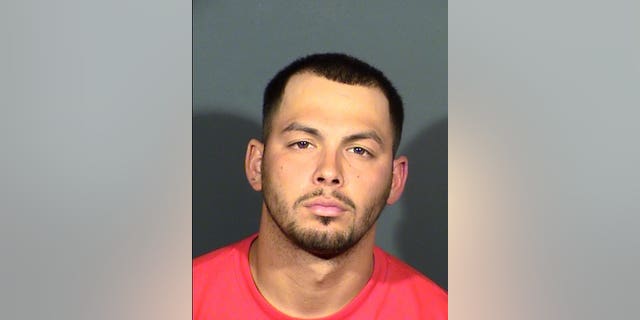 Las Vegas police have arrested a man on Sunday they suspect of killing a father of five from California last month with a single punch.
James Beach, 27, also known as James Michael Garcia, was arrested on one count of open murder and is scheduled to appear in Las Vegas Justice Court on Tuesday, according to Metropolitan Police Department.
Beach is being detained at Clark County Detention Center without bail, according to Las Vegas Review-Journal.
IN 'FREAK ACCIDENT,' MAN DIES AFTER SUCKER PUNCH
The sucker punch attack occurred on April 30 when Beach confronted Luis Campos, 45, who was waiting on line to get into a club.

"The taller guy walked right up to my brother's face and said something like, 'What are you looking at?' And he just struck my brother once," said Drake Garibay, Campos' brother, to the Las Vegas Review-Journal. Witnesses said the confrontation was unprovoked.
Campos collapsed after the fatal blow and died on May 4 at a Las Vegas hospital.
Police sought after Beach and a second man after they fled the scene. The second man was taken into custody for questioning, but has been released, reported Fox 5 Vegas.
ILLINOIS TEEN DIES AFTER BEING PUNCHED AT PARTY
The Associated Press contributed to this report.