Las Vegas massacre survivor leaves hospital year after shooting
After a dozen major surgeries, doctors discharged Las Vegas massacre victim Rosemarie Melanson from the hospital last week -- just days before the one-year anniversary of the deadliest mass shooting in modern U.S. history.
Melanson was attending the Route 91 Harvest Festival on Oct. 1, 2017 with her two daughters when gunman Stephen Paddock began firing on thousands of country music fans from the window of his hotel room at the nearby Mandalay Bay Resort and Casino.
The shooting injured more than 800 people and left 58 dead.
Melanson, who was on life support after the massacre, could have been the 59th, her doctor told CBS News on Monday.
LAS VEGAS SHOOTING: MEMORIAL EVENTS MARK 1-YEAR ANNIVERSARY AS MASSACRE MOTIVE STILL SHROUDED IN MYSTERY
"Remarkably, miraculously, she's made it through this far," Dr. Matthew Johnson said.
A bullet "tore through her liver, spleen and stomach," Johnson said. Melanson was one of the last survivors to be released from the hospital. Her husband, Steve, said he's grateful his wife's name is not on a mural honoring the dead.
"I call it the wall of hearts," Steve Melanson said. "I drive by there almost every day and I'm grateful that Rosemarie's name is not on there."
Melanson told The Sun she forgave Paddock.
"I do forgive him. One day we all want to need to be forgiven for what we've done," she said.
MGM OFFERS DONATION OF NEARLY $1M ON BEHALF OF VEGAS MASSACRE VICTIMS IT'S SUING
Melanson told The Sun she has a long road to recovery. She said she's still in pain and has difficulty eating. However, she said she's happy to be back home and hopes to eventually go on a cruise.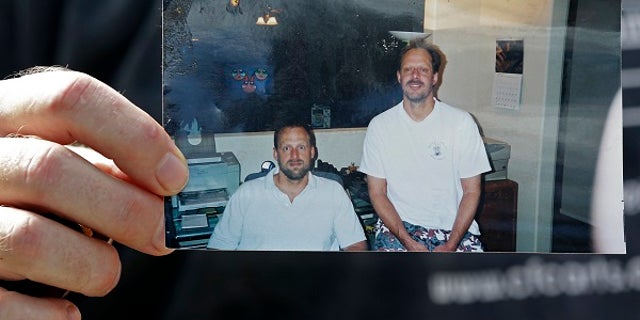 "I'm very happy to be home," she said. "I'm happy to see something other than those four white walls every day. It feels good to be home."
Investigators are still trying to determine a motive for the shooting. Steve Melanson told The Sun it was "frustrating not knowing" why Paddock took so many lives that day.
Fox News' Greg Norman contributed to this report.