Las Vegas massacre heightens security from MLB games to movie premieres
In the wake of the deadliest mass shooting in modern American history, organizers of everything from baseball games to movie premieres are ramping up security measures in the hopes of preventing another massacre.
Stephen Paddock opened fire Sunday night from the 32nd floor of Las Vegas' Mandalay Bay Resort and Casino at a crowd of 22,000 watching a concert by country star Jason Aldean. Using an arsenal of high-powered firearms, the 64-year-old retired accountant killed 58 people and wounded more than 480 before turning a gun on himself as a SWAT team bore down on his room.
The ghastliness of the slaughter has driven organizers of numerous open-air events to tighten security. Law enforcement officials monitoring the start of the Major League Baseball playoffs are taking extra steps to ensure the safety of fans and players.
Ahead of Wednesday's wild-card game in Phoenix between the Arizona Diamondbacks and the Colorado Rockies, the Maricopa County Sheriff's Office warned fans of long waits at the entrances to Chase Field as officials will strictly enforce the no-weapons and bag and beverage guidelines. Since 2015, all MLB ballparks have been required to have metal detectors – though critics say they are much more lax than the ones at airport security checkpoints.
"In addition to standard practices, we will be working in a coordinated effort to expand law enforcement operations in and around the stadium," the Maricopa Sheriff's Office said in a press release. "[I]t is incumbent upon everyone attending the game to act as an extension of law enforcement operations by immediately reporting any suspicious activity to a law enforcement professional."
In Chicago, as the Cubs prepare to defend their World Series title, Mayor Rahm Emanuel said the Windy City is prepared after carrying out six test-runs over the last year for "active shooter incidents." Chicago, which will also host a marathon on Sunday, changed many of its security measures following the Boston marathon bombing in 2013 and modified those measures for last year's World Series.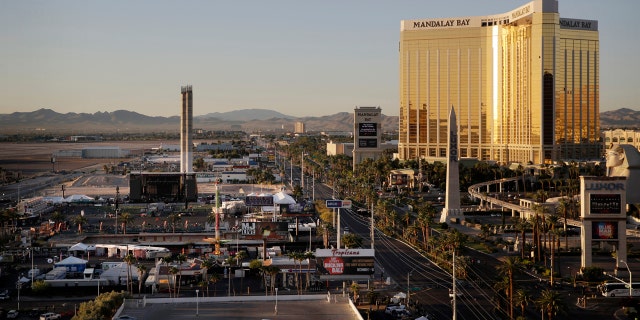 Emanuel, however, noted that officials from the city's police and fire departments are working with the city's Office of Emergency Management and Communications to see if any changes need to be implemented following the Las Vegas shooting.
"If anything has to be done, they're gonna do it. [But] I'm not so sure, based on Boston and the World Series, that we haven't already been doing and practicing — not just response, but preventive measures already in place, both technology and road closures and all the other aspects," Emanuel said, according to the Chicago Sun-Times.
As the league-leading Cleveland Indians prepare for this year's playoffs, officials in the Ohio city are using their experience from last year's Republican National Convention to guide their security preparations – warning fans of numerous security checkpoints but remaining mum on some of their more guarded plans.
"The Cleveland Division of Police has a detailed security plan in place for all large scale events, including those for Major League Baseball and Cleveland Indians home games," Cleveland Police spokesperson, Sgt. Jennifer Ciaccia, said in a statement. "The Division will have many officers detailed to security of the venue and the downtown area for home games and, although tactical plans are not discussed or made available for release, these plans do include support from our law enforcement partners."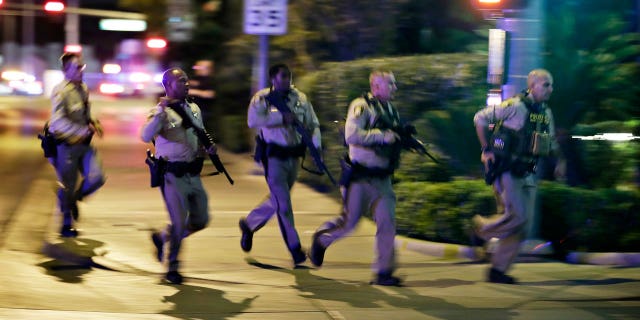 In Detroit a councilwoman has asked the city's legal department to examine the feasibility of monitoring or restricting rifles and semi-automatic weapons at city hotels whose rooms face public spaces.
Besides heightened security, some organizers of major events are offering refunds to worried ticket holders or even canceling functions.
A spokeswoman for the Austin City Limits music festival, Sandee Fenton, said in an email Tuesday that the three-day outdoor festival will give refunds to fans "who no longer wish to attend." The festival, which opens Friday, packs Austin, Texas' downtown with about 75,000 people each day and is headlined this year by Jay Z and the Red Hot Chili Peppers.
Earlier this week, film production company Open Road Films canceled its red carpet premiere of "Marshall" at the TCL Chinese Theatre in Hollywood.
"On this day of national mourning, we have decided to cancel tonight's scheduled red carpet premiere of Marshall," an Open Road spokesperson told Deadline. "Instead, tonight's event will be a private screening of the film for the cast, filmmakers and invited guests. Our thoughts are with the victims of the tragedy in Las Vegas, their families and all of those affected."