Las Vegas shooter sent girlfriend away while he planned attack, her sisters say
The crazed Las Vegas shooter sent his Filipino-born girlfriend overseas in the days before he gunned down 58 people at a country music concert, getting her out of the way so as not to disrupt his murderous plans, the woman's sisters said Wednesday.
Marilou Danley's sisters told local Australian TV station 7 News Sydney that gunman Stephen Paddock sent Danley to the Philippines before the shooting spree, and denied Danley had prior knowledge of the attack.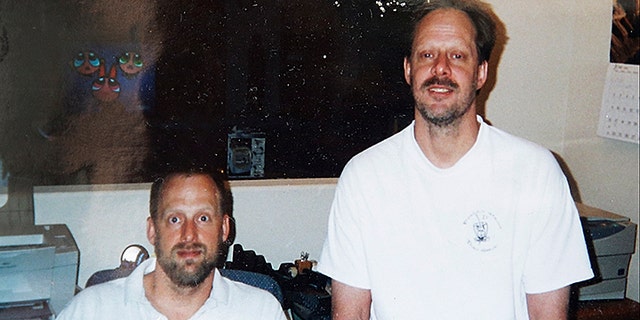 "She was sent away. She was away so that she will not be there to interfere with what he's planning," one of Danley's sisters said.
One of the unidentified women said Danley didn't even know she was headed overseas until Paddock bought a ticket.
"She didn't even know that she was going to the Philippines, until Steve said 'Marilou, I found you a cheap ticket to the Philippines,'" she said.
Federal authorities met Danley at Los Angeles International Airport late Tuesday and said they would take a harder look at what she might have known leading up to the deadliest mass shooting in modern U.S. history.
"No one can put the puzzles together," Danley's sister said. "No one except Marilou. Because Steve is not here to talk anymore. Only Marilou can maybe help."
In the hours after Paddock opened fire, a dragnet was launched for Danley and she was considered a "person of interest." But officials soon concluded she did not play a direct role in the attack and was out of the country when it occurred. They removed the "person of interest" designation, though authorities said they still wanted to talk to Danley.
As the investigation progressed, however, Danley was once again considered a "person of interest," leading many to wonder what she may have known about Paddock's deadly intentions and when she may have known it.
"[Danley] probably was even [more] shocked than us because she is … closer to him than us," one of Danley's sisters said. "To be able to find out [that] the person you love and live with can do such a thing. And you thought you knew the person yourself."
Danley, 62, was in the Philippines on Sunday when Paddock opened fire from his hotel room, killing 58 and injuring at least 515. Earlier it was believed Paddock killed 59, but a coroner clarified Tuesday that one of those counted among the dead had been Paddock himself.
An Australian citizen, Danley was born in the Philippines and lived in Mesquite, Nev. with Paddock.
Days before the shooting, Paddock transferred $100,000 to the Philippines, a U.S. official told the Associated Press. That official was briefed by law enforcement but not authorized to speak publicly because of the continuing investigation.
Investigators were still trying to trace the money and also looking into a least a dozen financial reports over the past several weeks that indicated Paddock gambled more than $10,000 per day, the official said.
Clark County Sheriff Joseph Lombardo said Tuesday he was "absolutely" confident authorities would determine what set off Paddock. He added authorities "anticipate some information from [Danley] shortly."
The Reno Gazette-Journal reported Danley has worked as a high-limit hostess at the Atlantis Casino Resort and Spa in Reno, Nev. The resort told the paper that Danley left her job years ago and it had no information on the gunman or his girlfriend.
The report said Danley was married to Geary Danley in Las Vegas in 1990. They divorced in 2015.
The Associated Press contributed to this report.