Kansas mail carrier surprised by red tail boa constrictor snaked around mailbox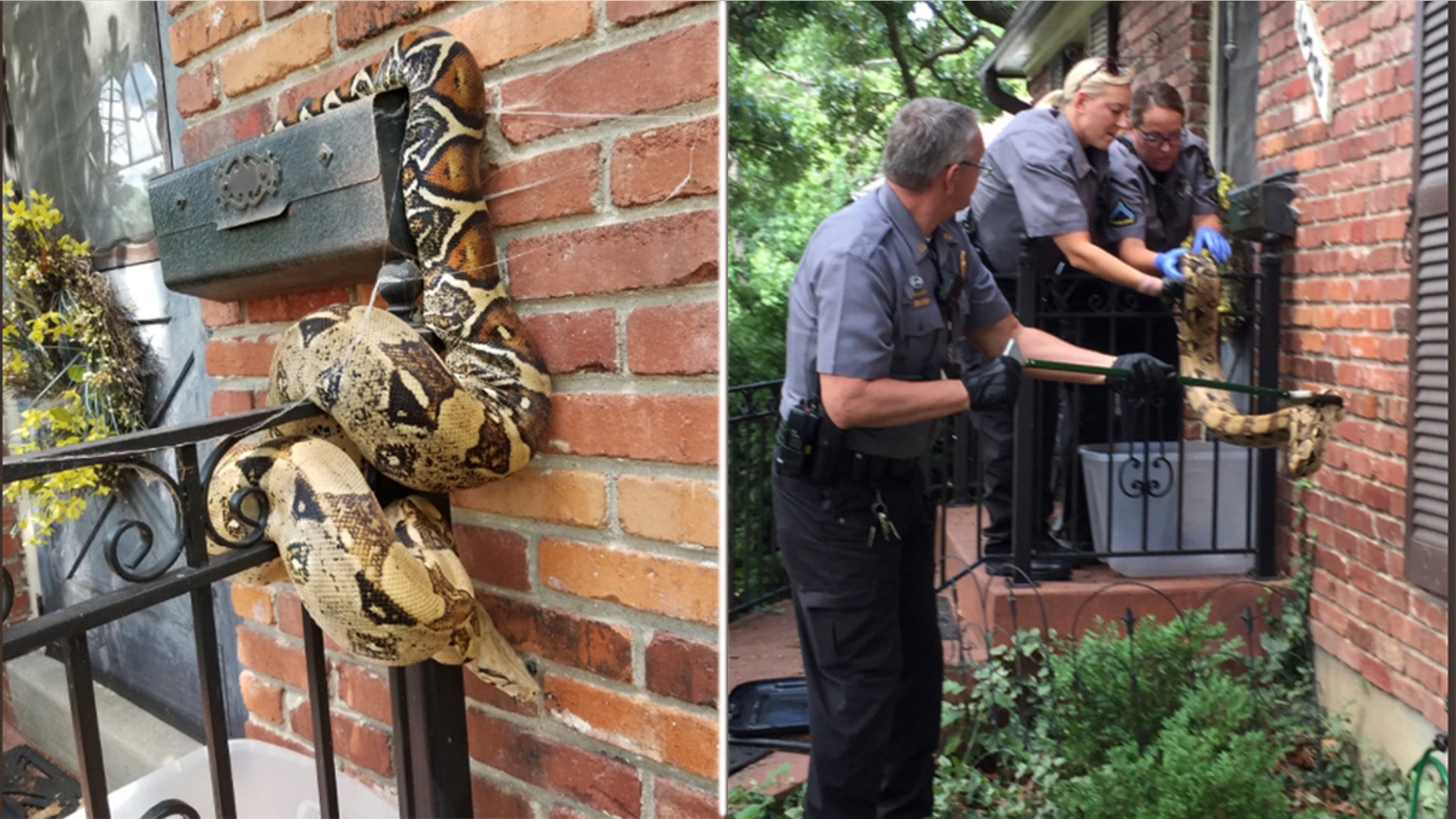 A Kansas letter carrier was unable to carry out some of those Postal Service duties on Friday, after finding a snake on someone's mailbox, police said.
The scaly creature was found wrapped around the wall-mounted mailbox and railing outside a resident's home, the Overland Park Police said on Twitter.
MASSACHUSETTS POLICE CAPTURE 'JAW-DROPPING' BOA CONSTRICTOR FROM UNDER CAR HOOD
The red tail boa constrictor, which appeared on Broadmoor Street, is believed to have broken free from a neighboring home, police told The Kansas City Star.
Once discovered, the carrier called for help from animal control, police said.
"The poor resident did not receive their mail today (obviously)," police said, before joking that officers tried to convince animal control "to put the snake under the @OPPD_Chief desk, but they won't."
MASSIVE PYTHON SLITHERS UP AUSTRALIAN MAN'S HOME IN SHOCKING VIDEO
Authorities are hoping someone reaches out to them about a missing snake, Officer John Lacy told the outlet.
After the capture, the animal was brought to the Great Plains SPCA, Lacy said.
The Associated Press contributed to this report.