Justify wins the Belmont Stakes, earning the coveted Triple Crown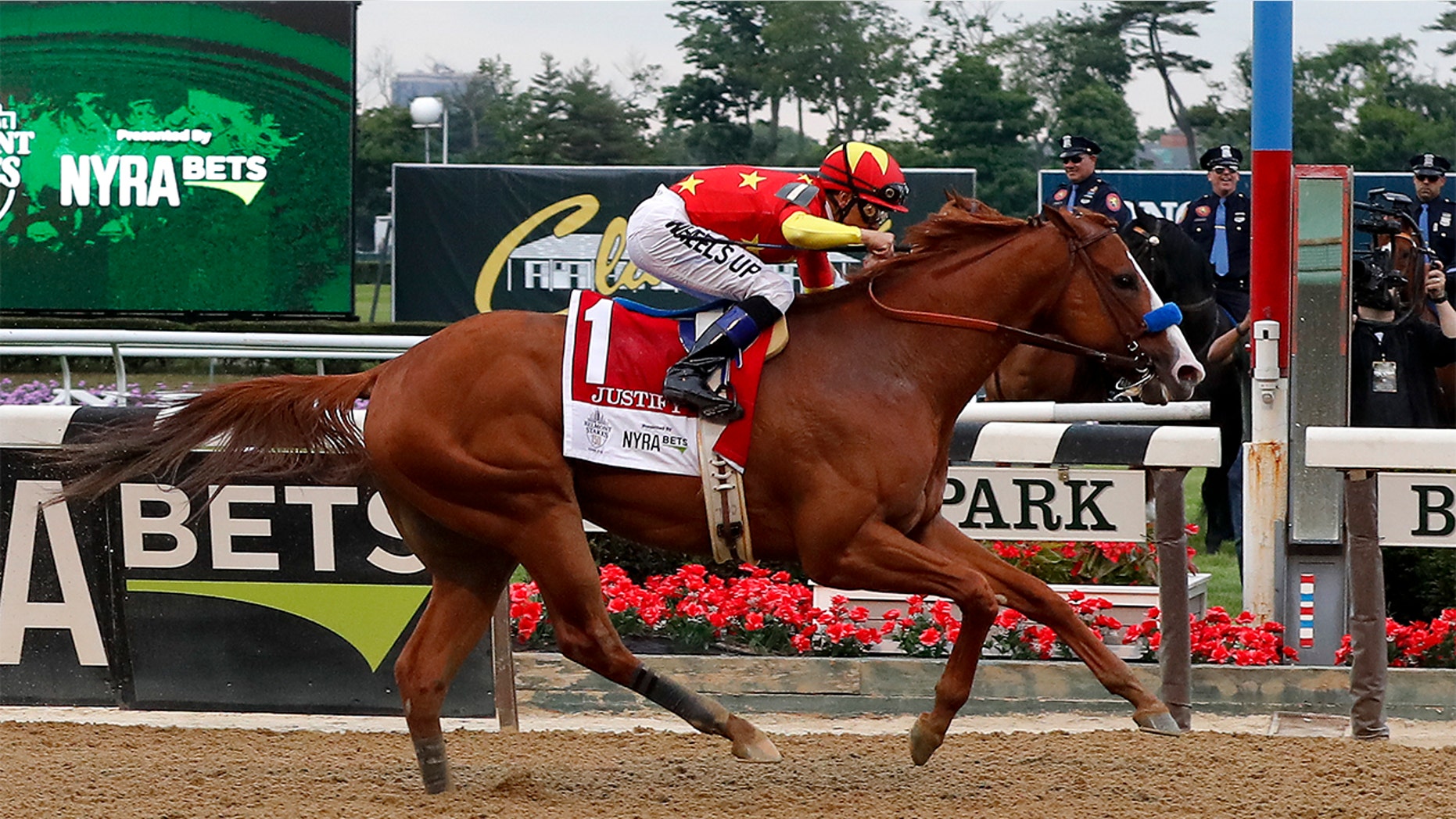 Justify won the Belmont Stakes on Saturday, earning him the coveted Triple Crown.
The historic win makes Justify the 13th Triple Crown champion and the first to claim the title since American Pharoah did it in 2015.
Prior to his victory, the thoroughbred had a spotless 5-0 record in his brief career and had won both the Kentucky Derby and the Preakness Stakes.
Winning by 1 3/4 lengths, hall of fame jockey Mike Smith and Justify defeated nine other competitors as they crossed the finish line in the 1 1/2-mile race. Justify is the first Triple Crown winner to face that many rivals at Belmont.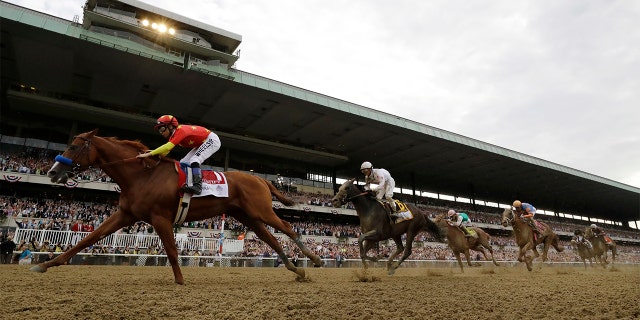 Race horse Gronkowski, who is named after and partially owned by Rob Gronkowski of the New England Patriots, took second place and Hofburg placed in third. Justify was challenged momentarily at the top of the stretch and then drew off the roars of a crowd of 90,000 viewers.
Justify's trainer Bob Baffert became the second trainer to win the Triple Crown twice - he also won in 2015 with American Pharoah.
Smith, 52, is the oldest jockey to win the Triple Crown.
Fox News' Jennifer Earl and The Associated Press contributed to this report.