Judge: Jury can hear that homeless man killed by Albuquerque police was arrested before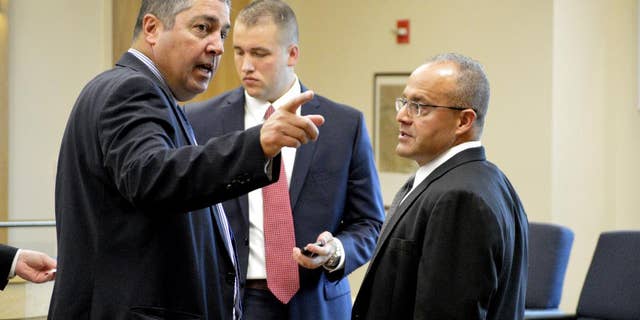 NEWYou can now listen to Fox News articles!
ALBUQUERQUE, N.M. – A judge has ruled that a jury can be told limited information about a homeless man's prior arrest in the trial of a former and current officer facing murder charges in his death.
The judge on Friday said he will allow evidence that officers were briefed that James Boyd had previously been arrested for attacking police before he was fatally shot during a standoff in March 2014 in the Sandia Mountains foothills. But, he won't allow the jury to hear details of Boyd's criminal past.
Video of the shooting showed Boyd appearing to surrender before Dominique Perez and Keith Sandy opened fire.
Attorneys for the officers say their clients did nothing wrong.
A special prosecutor had argued that if Boyd's past wasn't known at the time of the shooting, it shouldn't be allowed in court.