Jogger caught on camera throwing homeless man's things into lake arrested: report
A jogger in California who was caught on camera tossing a homeless man's belongings into the garbage and a lake was reportedly arrested Monday on suspicion of first-degree robbery.
Henry Sintay was caught on camera tossing the homeless man's stuff into Lake Merritt. He was arrested Monday in connection with the viral incident, SF Gate reported Wednesday.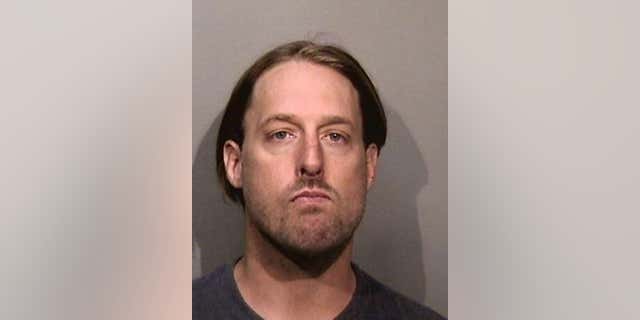 J.J. Harris caught Sintay's meltdown on video Friday and posted it to social media. On the video, bystanders are heard asking Sintay what he was doing.
"Picking up the trash. What do want me to do? It was spilling everywhere," he responded.
The video sparked outrage and debate on social media, according to the station. One Twitter user called out the jogger calling his actions "cruel," while another said throwing the garbage into the lake was doing more harm than good for the environment. Another said that people shouldn't have to go through "trash" while they jog or walk.
Sintay was arrested in a separate incident Saturday, SF Gate reported, citing court records.
Oakland officials condemned the incident.
"We're all very concerned about an individual who presumably wanted to take it upon himself to disturb or dismantle a person camping in our public space and that's just totally unacceptable," Oakland City Councilwoman Lynette McElhaney said. "Lake Merritt is an extremely robust space, from joggers to artists to people reading, but at the core of all that diversity of use there has to be mutual respect."
A GoFundMe was started to help the man, who was identified as Drew.
"Like the thousands of other people in the Bay Area without homes, Drew is one of our neighbors. We're disgusted that someone thought it was ok to treat Drew this way and want to show him through our care that what happened to him is unacceptable," Kenzie Smith wrote on the GoFundMe page.
Oakland officials urge residents to call 311 to report debris or hazardous material.