Jerry Sandusky to take part in pension hearing by video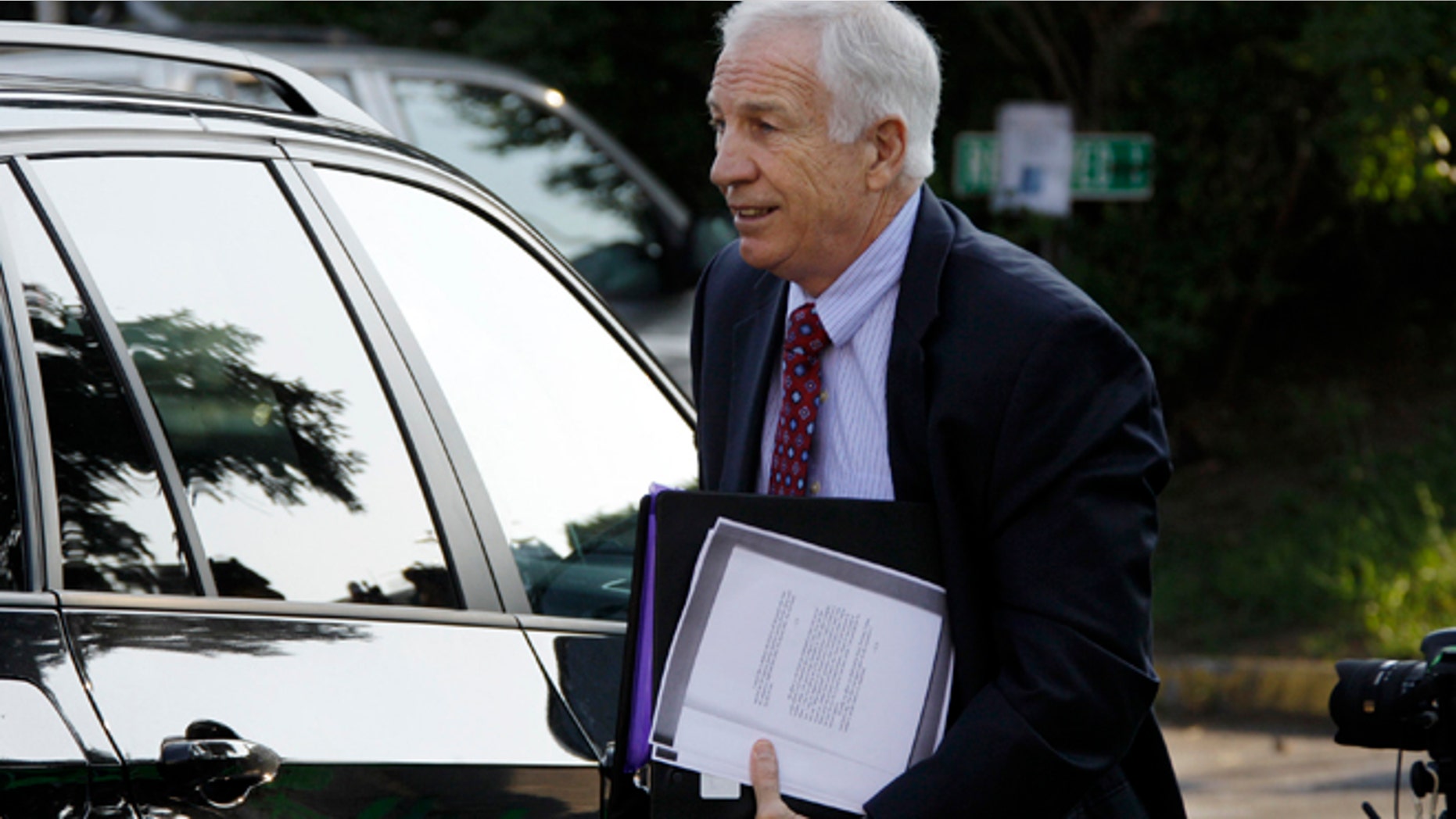 HARRISBURG, Pa. – Jerry Sandusky will take part in his first public proceeding next month -- albeit via video link -- since he was sentenced to decades in prison for child molestation.
A hearing is scheduled for Jan. 7 into whether Pennsylvania should have stripped the former Penn State assistant football coach of his public worker pension. A spokeswoman for the State Employees' Retirement System said Thursday that plans are for Sandusky to participate in the three-day hearing through a video connection to the state prison where he is confined.
Sandusky lost his $4,900-a-month pension last year on the day he was sentenced to 30 to 60 years.
A hearing examiner will recommend to the system's board about whether the pension forfeiture should remain in place.