Isaias regains hurricane strength, expected to make landfall tonight
The storm was centered about 60 miles south of Myrtle Beach around 8 p.m. EDT
NEWYou can now listen to Fox News articles!
Isaias has regained hurricane strength and is expected to make landfall on Monday night, according to the National Hurricane Center.
Forecasters said Isaias is currently headed for the Carolinas, The Associated Press reported.
The storm was centered about 60 miles south of Myrtle Beach, South Carolina, around 8 p.m. ET. The center of Isaias remained well offshore as it passed Georgia's coast on Monday.
A video posted to Twitter Monday evening showed early signs of heavy flooding near Myrtle beach, as water spilled out into the street.
ISAIAS FORECAST TO BECOME HURRICANE AGAIN, TARGET CAROLINAS BEFORE SPREADING IMPACTS ALL THE WAY TO MAINE
Isaias (pronounced ees-ah-EE-ahs) killed two people in the Caribbean and roughed up the Bahamas, but remained at sea as it brushed past Florida over the weekend.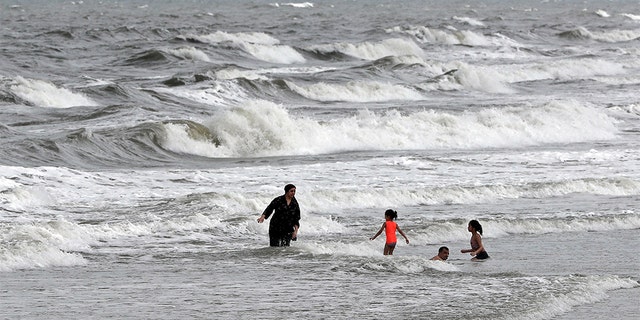 President Trump on Monday described the situation as "very serious."
"Storm surge and inland flooding are possible and everyone needs to remain vigilant until it passes," he said.
The Weather Channel predicted Isaias will likely sweep through the mid-Atlantic and Northeast on Tuesday and Tuesday night.
HURRICANE WARNING VS. HURRICANE WATCH: HERE'S THE DIFFERENCE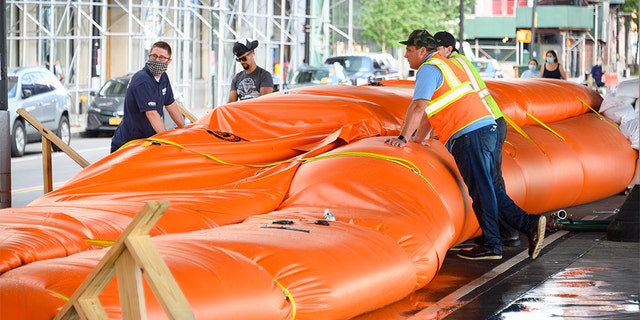 In anticipation of the severe weather, New York City is preparing for probable flooding by putting up barriers to protect the South Street Seaport. Commuter train service to and from Connecticut will also be scaled back, The AP reported.
Despite forecasts showing the Seaport section of Lower Manhattan getting hit the hardest, Mayor Bill de Blasio said the temporary barriers should be able to withstand the two-foot storm surge.
CLICK HERE TO GET THE FOX NEWS APP
"I want to encourage all New Yorkers [to] take this storm seriously," de Blasio said at a waterfront news briefing on Monday. "Please take precautions. Please look out for your neighbors. If anyone needs help, make sure you're there for them because this is the kind of thing that comes on fast and people need to be ready."
The Associated Press contributed to this report