Iraq Veteran Wins Battle With Virginia County to Keep Kids' Tree House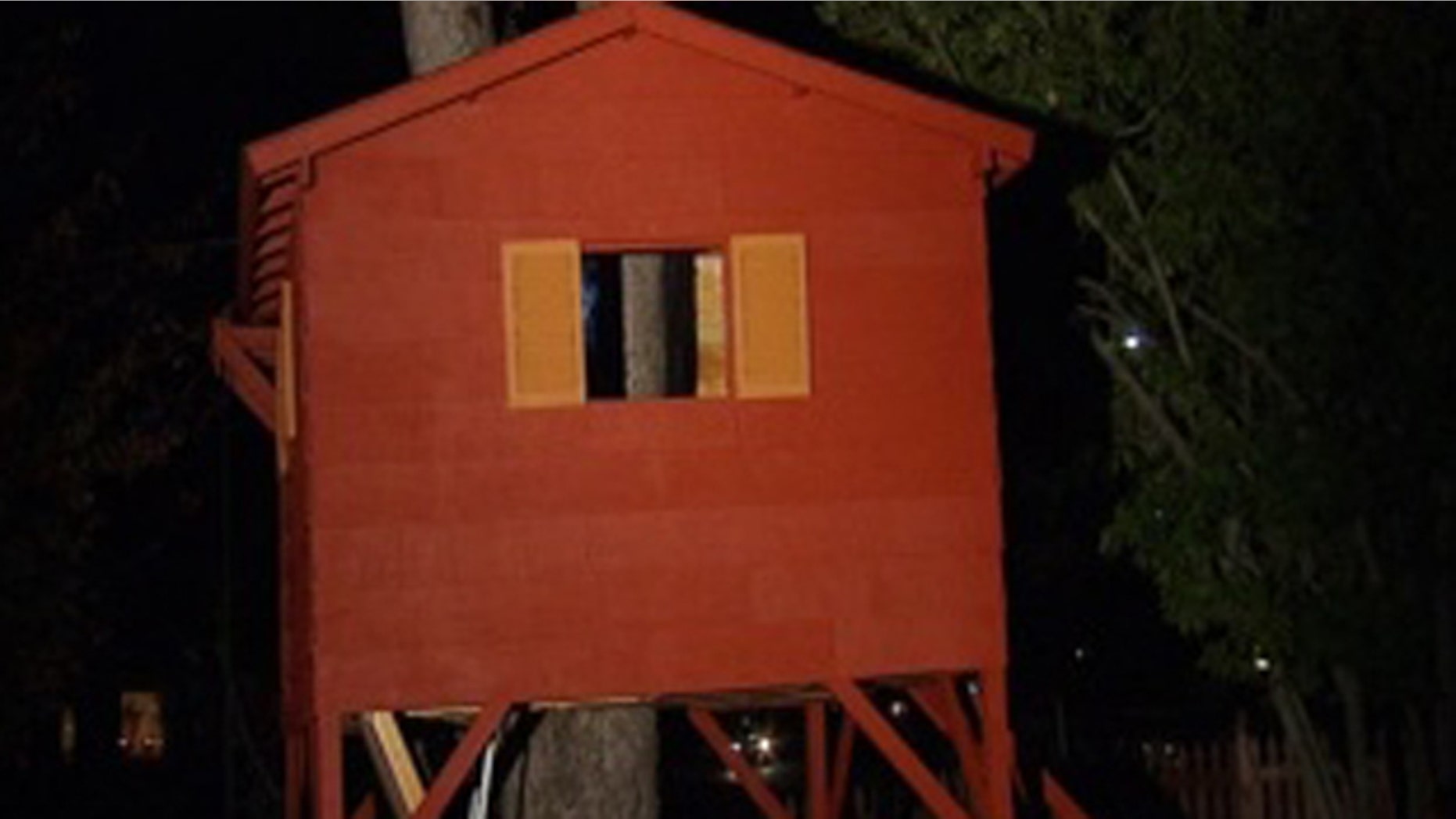 A zoning board in Farifax County, Va., has granted a reprieve to a war veteran, allowing him to keep the tree house he built for his two sons in their yard.
The Board of Zoning Appeals reversed an earlier decision that had determined Mark Grapin, an Army aviation specialist, had violated zoning regulations when he built the tree house.
Grapin said he had contacted Fairfax County and was given assurances that he didn't need any special permits to build the $1,400 tree house, but he later learned his project required a zoning variance because of its prominent location in the yard.
"Because of the location on his lot, he does have to follow zoning code," Merni Fitzgerald, a spokeswoman for the county told the Washington Post. "It's not different from a shed or a garage or any structure."
However, the zoning board reversed itself Wednesday with a unanimous vote, finding that because of the house's placement on the property, the homeowners had little choice but to build the tree house in the front yard, the Washington Post reports.
Grapin, who appealed the initial ruling, has spent more money defending the tree house than he did to build it.
"I paid $885 for a special permit to build the tree house," he said. "There were additional fees of $975 to have the plats for the property redrawn to reflect the tree house, and then I had to pay mail fees to notify the neighbors of hearings so they could voice any concerns they might have about the tree house.
"It might have been cheaper to take the boys to Disneyland," Grapin told Fox News Radio.
The tree house was a promise he made to his 8-year-old and 10-year-old sons before leaving for Iraq. "It was a commitment I made to the boys and, frankly, we should do our best to keep our commitments to our children."
Fox News Radio's Todd Starnes contributed to this report.
Click here read more from Todd Starnes, host of FOX News & Commentary.