Intoxicated wrong-way driver kills young mother in crash on Texas interstate, cops say
The young mother of a 9-month-old boy died after she collided with a vehicle operated by an intoxicated man driving in the wrong direction on a Texas interstate Sunday, officials said.
The Dallas County Sheriff's Office told WFAA-TV that Guillermo Suarez, 31, was driving a SUV east in the westbound lanes of Interstate 20 in Duncanville when he sideswiped a vehicle, causing a chain-reaction crash and striking another head-on, sending it into an 18-wheeler truck.
In that vehicle was Amberly McCray, 23, of Grand Prairie, who was pronounced dead at the scene. Family members told WFAA she had a 9-month-old son.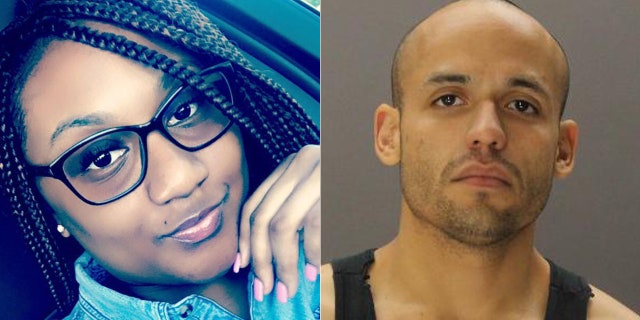 Video taken by Roberto Salas before the crash shows Suarez driving the wrong way and avoiding cars before colliding with a vehicle. After the crash, multiple people can be seen trying to get into a wrecked car, while another person is seen lying on the ground.
Suarez's vehicle eventually ended up bursting into flames after coming to rest near the concrete divider.
MAN FACES TRIAL IN MICHIGAN CRASH THAT KILLED 5 BICYCLISTS
Suarez is charged with intoxication manslaughter with a vehicle and driving while intoxicated, according to the Dallas County Jail. He remains in custody as of Tuesday morning, according to the jail's website.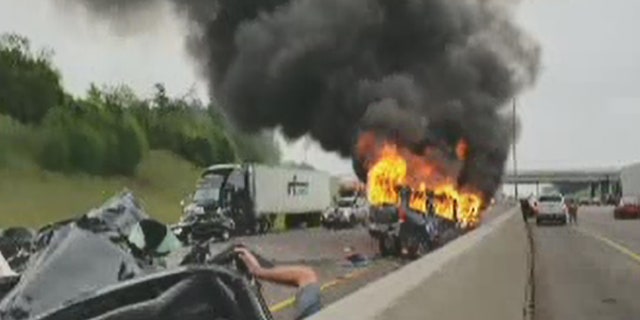 Court records obtained by the Dallas Morning News show that Suarez has a previous DWI conviction, and a lengthy criminal history in Dallas County.
The interstate was closed for several hours on Sunday as authorities investigated the crash, according to NBC5.