Infant boy fatally shot while in father's arms in Houston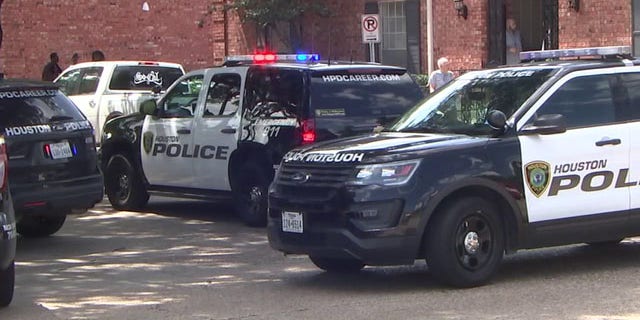 NEWYou can now listen to Fox News articles!
HOUSTON – Houston police are looking for three men involved in the shooting death of a 10-month-old baby boy. The baby was shot while his father was taking him for a walk at a southwest Houston apartment complex around 1:30 p.m. on Wednesday.
"A father is taking his son out of his apartment, taking the kid for a walk," said Houston Police Department homicide Sgt. Mark Holbrook. "He walks outside and sees three black males approach him."

One of the men, described as being in his 20s and wearing a white T-shirt, started shooting at the father, who ran to a convenience store across the street from his apartment complex.

Police are now trying to locate the three men and are asking anyone with information to contact the HPD homicide division or Crime Stoppers.
"We would love to hear anything you have to say about this," Holbrook said. "If you're involved in this, we would sure love to hear from you to find out if you intentionally killed this one-year-old or this was just an accident. But I need to know which one it is."
"You can run, but you can't hide," said Khalilah Lewis, the baby's aunt. "Believe me, you're going to get caught."
"If you're a real man you're not going to run and shoot no kid or no parent while they're holding their child," said Jawan Wilson, the baby's grandmother.
Police say the father has told them he didn't know the men and has no idea why they would shoot at him or his infant son.
Click for more from Fox26Houston.com.