The science teacher who was shot while tackling a student who opened fire inside an Indiana classroom spoke out for the first time on Monday, and said his quick moves were the "only acceptable actions" to save his students.
Jason Seaman and other school officials thanked the Noblesville, Indiana community and gave an update on Ella Whistler, the 13-year-old student who was critically wounded in the attack.
"I want to make it clear that my actions on that day, in my mind, were the only acceptable actions I could have done given the circumstances," Seaman told reporters. "I deeply care for my students and their well-being. So that's why I did what I did that day."
The 29-year-old, a former college football player, has been hailed a hero for his actions to take down the still unidentified shooter who entered his Noblesville West Middle School classroom with a gun.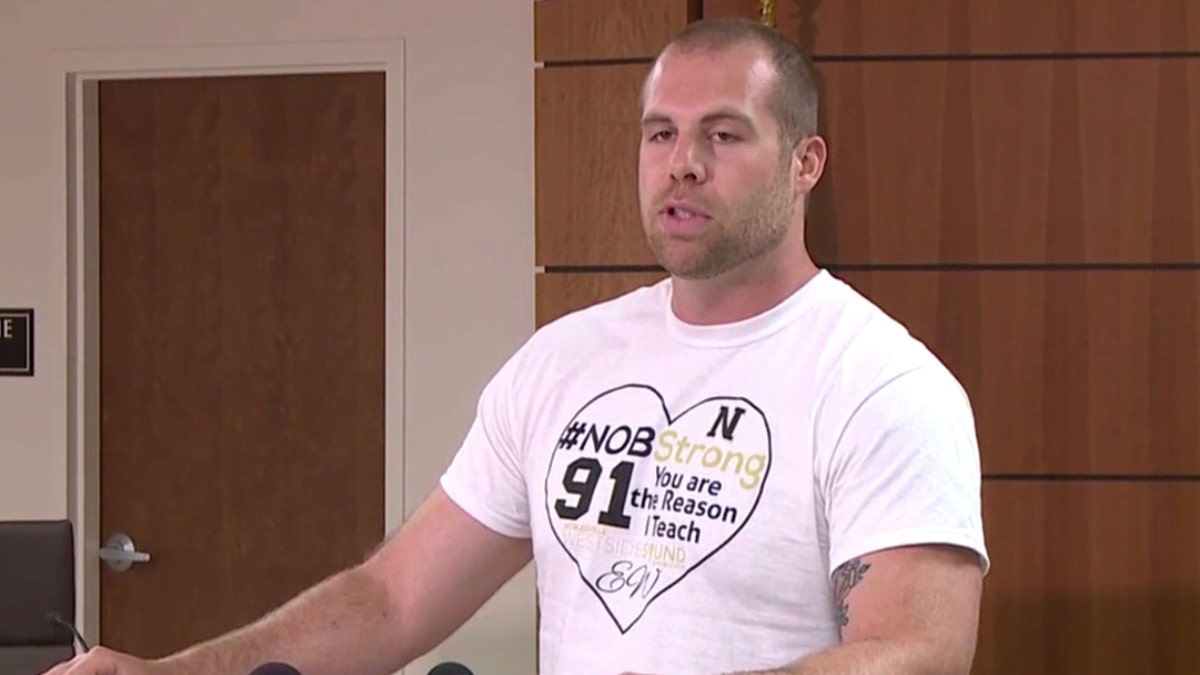 Seaman declined to answer questions from reporters, but praised Whistler and urged everyone to think of her as she recovers.
"I can't say enough how proud of Ella I am, and how we all should be," he said. "Her courage and strength at such a young age is nothing short of remarkable, and we should all continue to keep her in our minds as she continues to recover."
"I deeply care for my students and their well-being. So that's why I did what I did that day."
School principal Stacey Swan said the teen's condition was improving. She was listed in critical, but stable condition.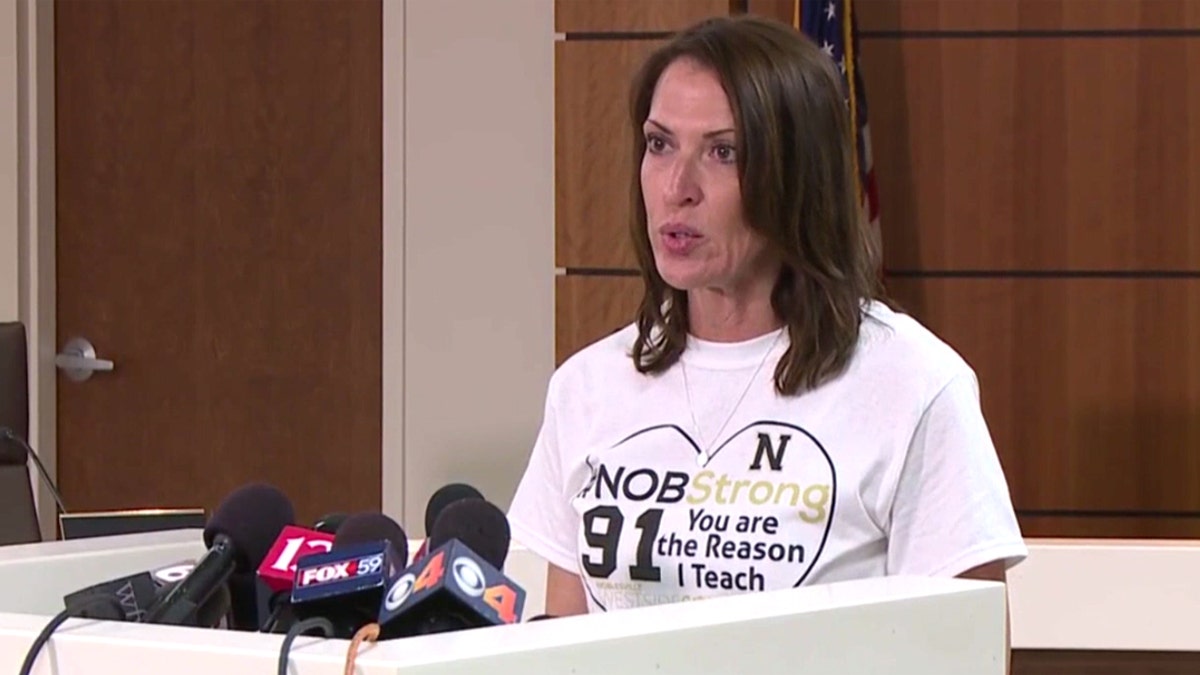 INDIANA TEACHER RELEASED FROM HOSPITAL AFTER BEING SHOT WHILE STOPPING SCHOOL SHOOTING
Superintendent Beth Niedermeyer called Friday's shooting a "horrible and senseless tragedy" that shook the community, and said that she's seen "tremendous kindness, resilience and strength" in the aftermath.
The superintendent said the school has provided counseling services for students and staff and would continue to do so throughout the summer, according to FOX59. Niedermeyer added that the overwhelming support from across the community and nation has been a source of strength.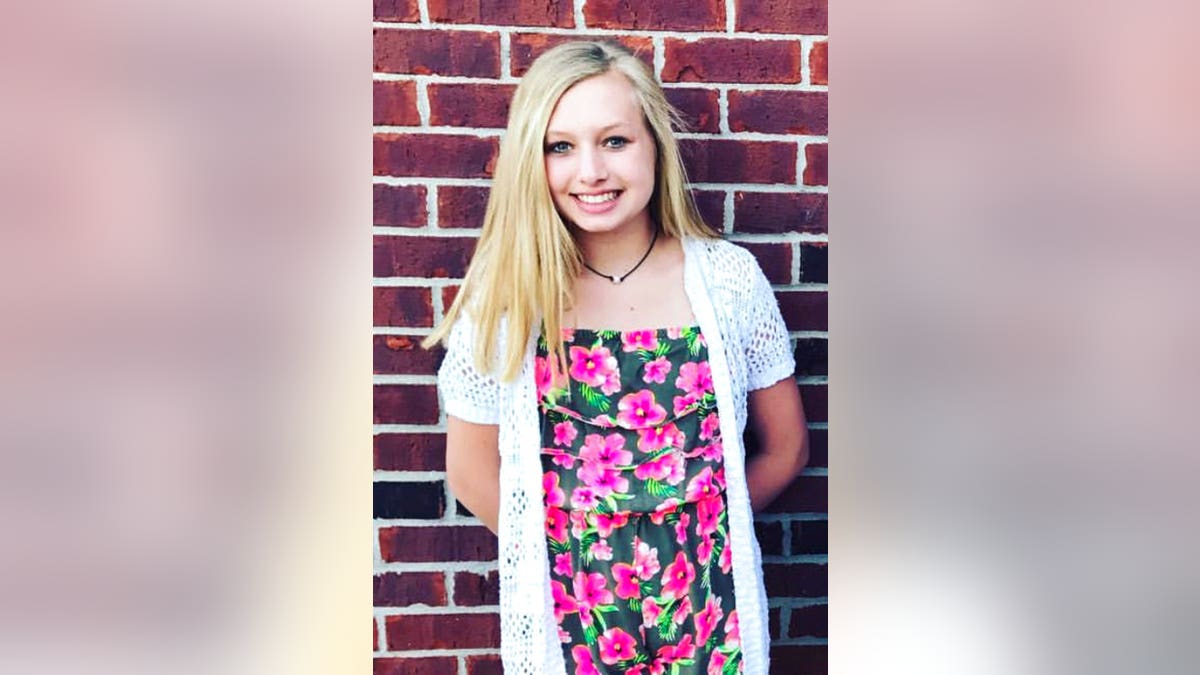 "I could not be prouder of Jason [Seaman], [Principal] Stacey [Swan], and the entire Noblesville West staff. Students, bus drivers, nurses…the list goes on. All acted swiftly. They stayed calm. They showed courage and followed all of our safety protocols," Niedermeyer said.
She also praised the actions of the science teacher.
"We're so grateful for Jason's quick and brave actions on Friday. He's a strong teacher. He's a coach. He's a father. He's a husband, and he's a son," Niedermeyer said. "He put his own life in danger for his students. That alone tells you about his character and his big heart."
INDIANA SCIENCE TEACHER 'TACKLED' SUSPECT DURING MIDDLE SCHOOL SHOOTING, STUDENT SAYS
President Donald Trump thanked the teacher Saturday on Twitter and praised Seaman's "heroic act."
"Thanks to very brave Teacher & Hero Jason Seaman of Noblesville, Indiana, for his heroic act in saving so many precious young lives. His quick and automatic action is being talked about all over the world!" Trump tweeted.
Fox News' Katherine Lam and The Associated Press contributed to this report.