Illinois woman driving home from Wisconsin killed in drive-by shooting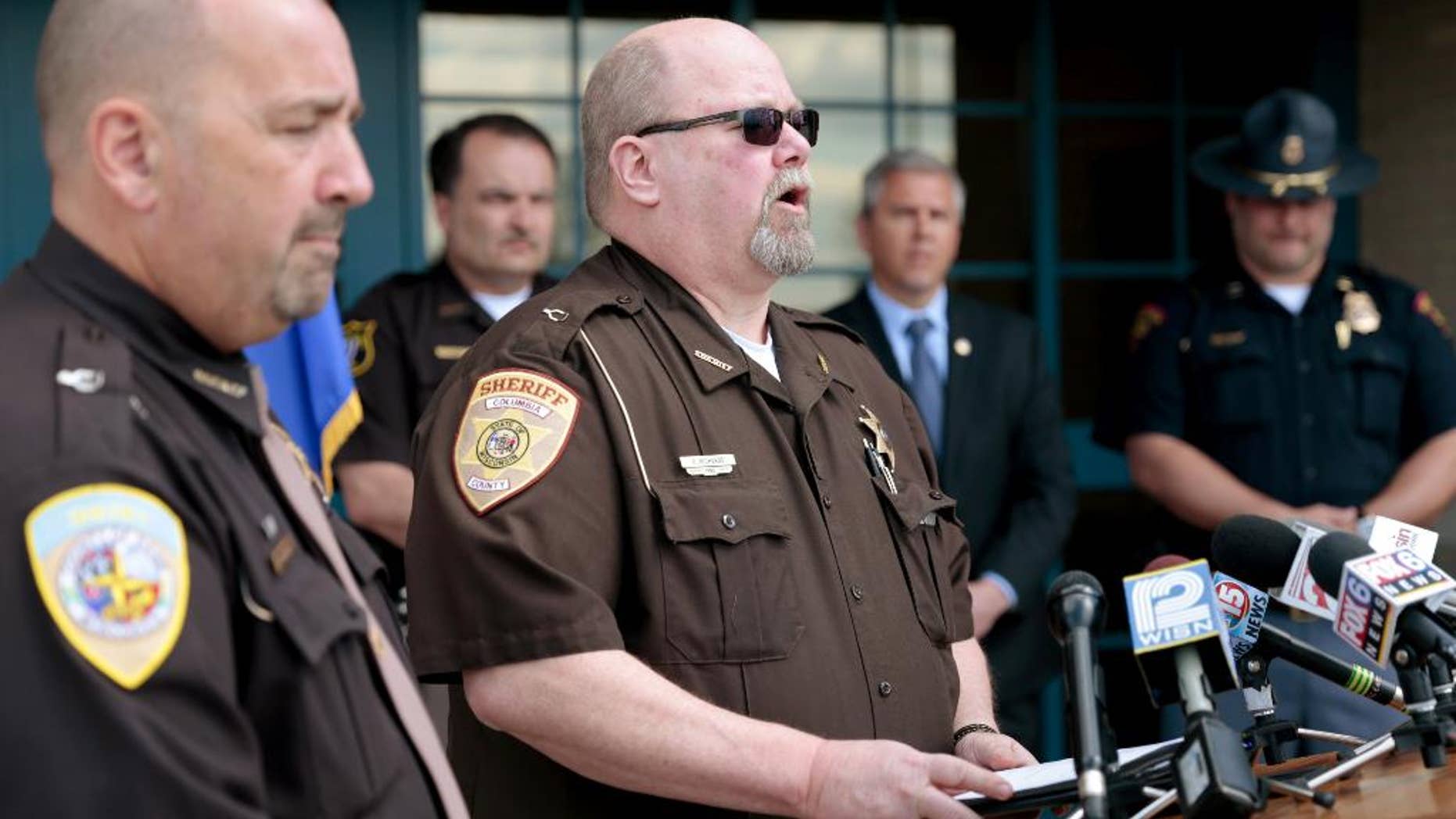 An Illinois woman has died after being shot during an apparently random drive-by shooting along a Wisconsin interstate while traveling home with her husband and children, federal officials said Tuesday.
The U.S. Drug Enforcement Agency released a statement saying 44-year-old Tracy Czaczkowski, who was shot Sunday, had died. Her husband works for the DEA, though Wisconsin investigators believe the shooting was random and that the suspect had killed another person hours earlier in Milwaukee.
The family was returning to Illinois on Sunday after spending the weekend in Wisconsin when they passed a Chevrolet Blazer on Interstate 90/94. The Blazer's driver opened fire on their BMW sedan, hitting Czaczkowski in the neck, according to investigators. Police stopped the Blazer with a spike strip and shot the driver after he emerged with a gun.
The Dane County Sheriff's Office identified the suspect Tuesday as 20-year-old Zachary T. Hays of West Allis. No charges have been filed against Hays, and he remained hospitalized at the University of Wisconsin Hospital on Tuesday. His condition hasn't been released.
Hays' brothers also were in the Blazer, authorities said. Sheriff's officials said one of them, 30-year-old Jeremy Hays, was being held on suspicion of being a felon in possession of a firearm. The sheriff's office said it opted not to identify the other brother because of his "cognitive disability."
DEA officials did not say when Czaczkowski died. She had been in critical condition at the University of Wisconsin Hospital in Madison since the shooting.
"Tracy was a loving wife of 15 years, a mother of two tender age children, daughter and good friend to all," the DEA statement said.
Investigators believe Zachary Hays killed 42-year-old Gabriel Sanchez in West Allis, a Milwaukee suburb, hours before the interstate shooting. He has yet to be formally charged in either Sanchez's or Czaczkowski's deaths.