Illinois Girl Ran Away From Home to Avoid Arranged Marriage, Police Say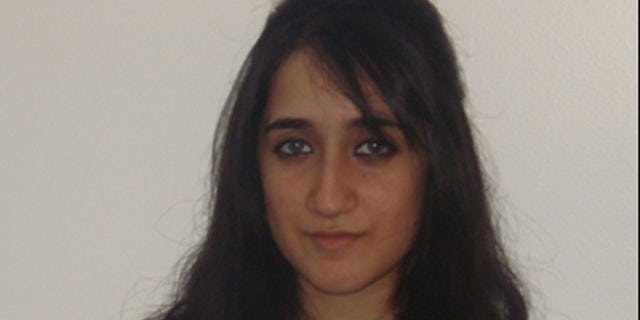 NEWYou can now listen to Fox News articles!
Illinois police are searching for a missing teenage girl who authorities say ran away from home to avoid an arranged marriage, MyFoxChicago.com reports.
Zaineb Chaudhary, 16, was last seen March 11 at Niles North High School in Skokie, Ill.
Officer Tammy Jacobsen of the Skokie Police Department told the station that Zaineb's father visited his native Pakistan in October to arrange a marriage for his daughter.
"He has stated that he was there, looking for marriage arrangement for his daughter," Jacobsen said in an interview.
Police said the girl's disappearance could be viewed as a disgrace by her family and want to protect her from any possible "honor crime," according to the station.
"She can come to us and we're going to make sure that she's taken care of and that she can feel safe while returning or contact us," Jacobsen said. "We have a girl, raised here in the United States, being raised here in a different culture than where her parents are from, trying to accept the Western ways here."
Authorities believe the girl may have posed as a 19-year-old on a social networking site so that she could escape to El Monte, Calif., with a 39-year-old man she met online.
The man, whom authorities have not identified, was questioned by police.
The girl's 13-year-old sister, meanwhile, has issued a plea for Zaineb's safe return.
"I just want her to know that she can come home and we're not going to like hurt her or anything because we just want her to be happy and we want her to be safe," Maryam Chaudhary told the station.
Police are urging anyone with information on Zaineb Chaudhary's whereabouts to contact the Skokie Police Department at (847) 982-5900.
Missing 16-Year-Old Zaineb Chaudhary May Be in Danger: MyFoxCHICAGO.com