Illegal immigrants among 8 killed in Arizona head-on crash, officials say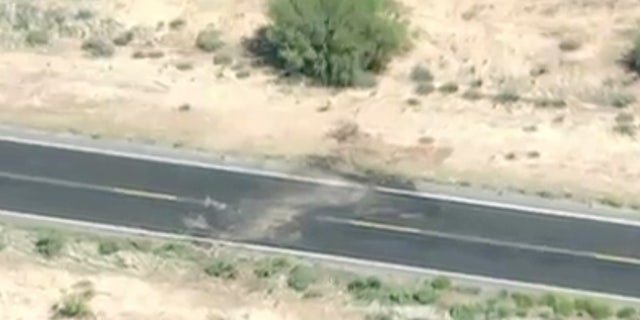 A head-on collision in Arizona Wednesday night killed eight people, including some illegal immigrants, officials said.
The two-vehicle crash happened around 10 p.m. on State Route 79 south of Florence, Arizona, a news release from the state's Department of Public Safety said. The area is more than 120 miles north of the Mexico border.
A Chevy Suburban with nine individuals inside was driving north on the highway before a Buick traveling the opposite direction slammed into it, officials said.
FEDERAL AGENCY CAN'T DETERMINE WHEREABOUTS OF NEARLY 1,500 ILLEGAL IMMIGRANT MINORS
"It is unknown why the southbound Buick went left of center and collided head on with the Suburban," officials said.
The deceased individuals in the Chevy Suburban were the driver, front seat passenger and four other riders – who were illegal immigrants, according to the news release.
The remaining three passengers – also illegal immigrants – sustained "serious to life-threatening injuries" and were transported to nearby hospitals, officials said.
BORDER PATROL AGENTS DISCOVER NEARLY 200 ILLEGAL IMMIGRANTS IN REMOTE ARIZONA DESERT
"Of the nine occupants in the Suburban, the driver, front seat passenger and four additional passengers were killed as a result. Three other passengers are at area hospitals with serious to life-threatening injuries," the news release said. "The driver and front seat passenger are U.S. citizens and the additional seven occupants are undocumented immigrants."
Authorities, with the help of the Department of Homeland Security (DHS), are trying to identify the deceased individuals in order to notify their families.
Two people in the Buick – the driver and the person riding in the front seat – also died, officials said, adding that "troopers are working to make next-of-kin notifications."
The Associated Press contributed to this report.