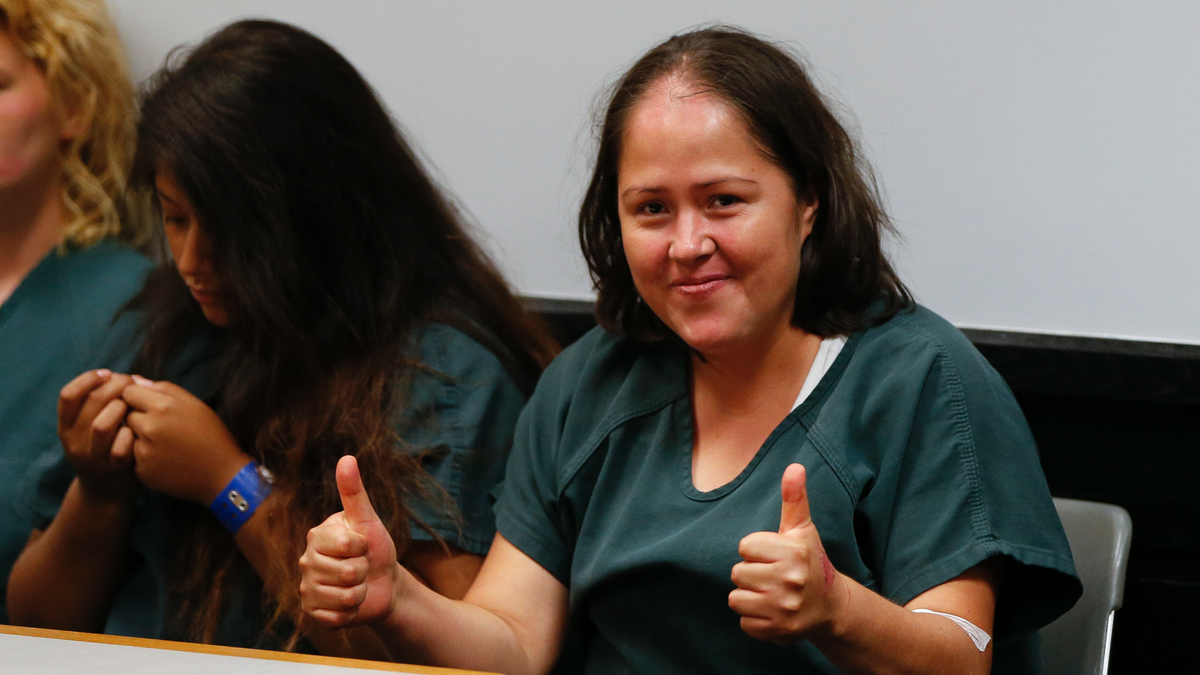 The illegal immigrant accused of stabbing to death her four children and husband in their Georgia home put on a bizarre show in court on Friday, smiling and posing for news cameras and even giving a double "thumbs up" gesture.

Maria Isabel Garduno-Martinez, 33, whom local law enforcement identified as Isabel Martinez, entered the U.S. from Mexico illegally, U.S. Customs and Immigration Enforcement spokesman Bryan Cox said in an email to The Associated Press Friday. It's unclear if the rest of her family came to the U.S. legally.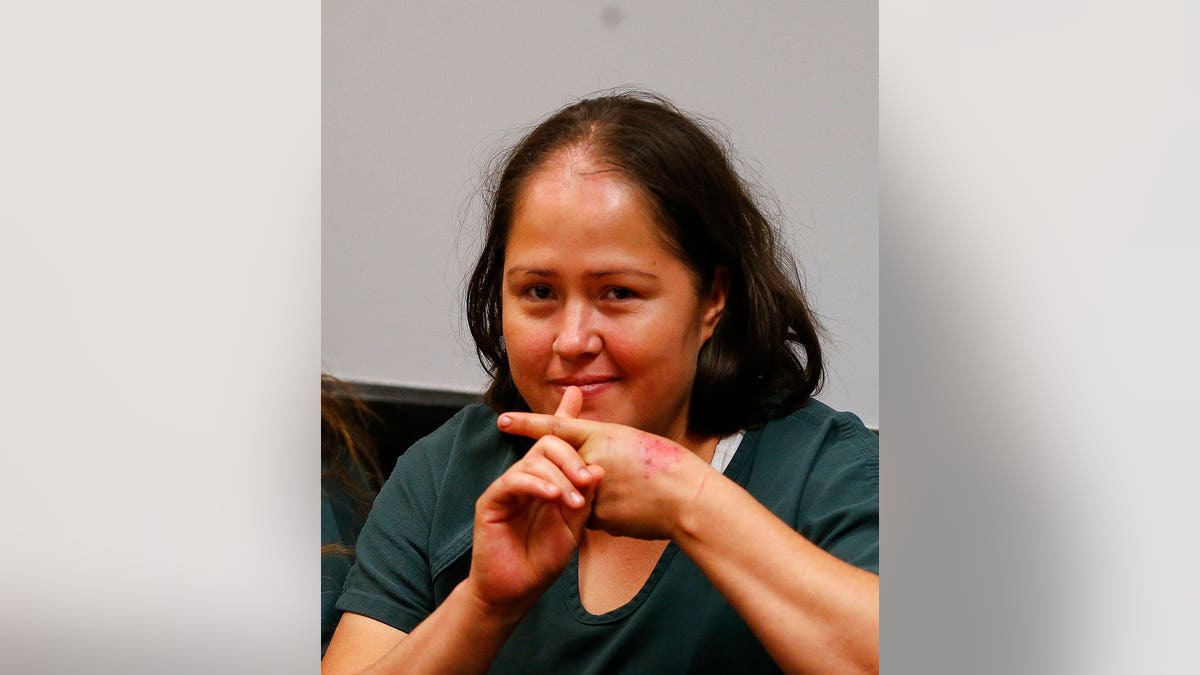 Martinez appeared in her first court hearing on Friday after being charged with five counts of malice murder, five counts of murder and six counts of aggravated assault.
She denied legal representation, telling Gwinnett County Magistrate Judge Michael Thorpe that her attorney is the people and her faith.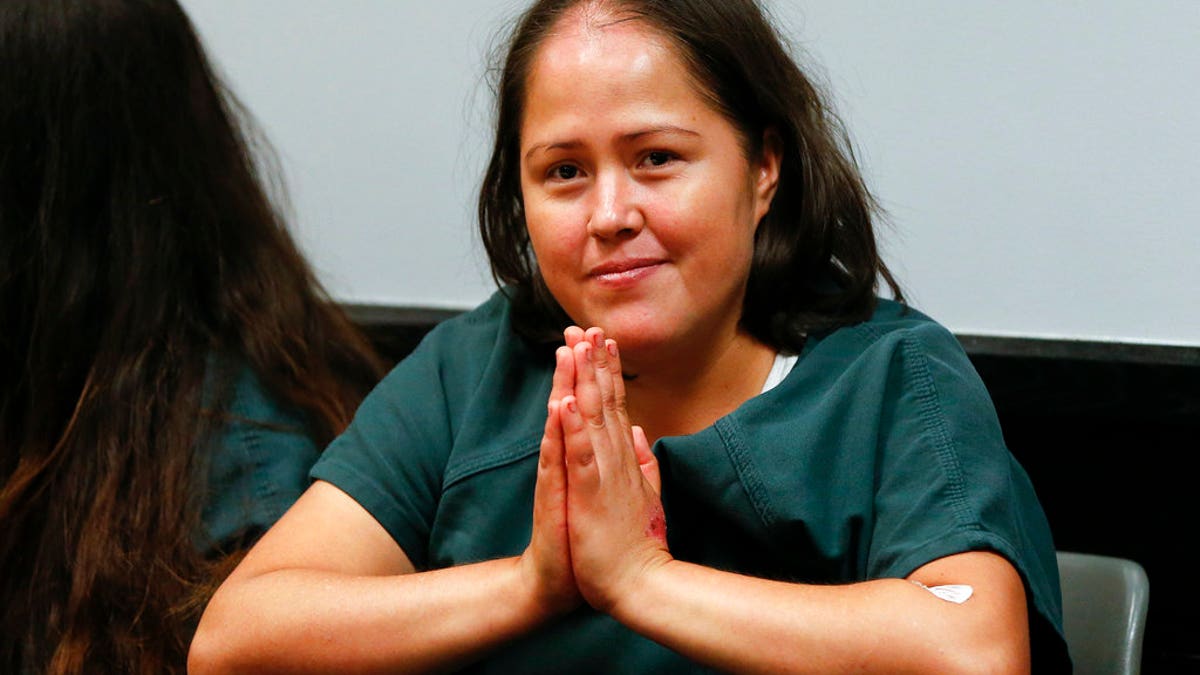 Martinez allegedly stabbed her children and husband early Thursday morning in her Loganville home, about 30 miles east of Atlanta, police said. She had called 911 to report the stabbing just before 5 a.m., Fox 5 Atlanta reported.
JURORS BEING CHOSEN IN STUDENT DISMEMBERMENT CASE
Four children — Isabela Martinez, 10; Dacota Romero, 7; Dillan Romero, 4; and Axel Romero, 2 — and their father, Martin Romero, 33, were found dead in the home.
A fifth child, identified by family members as 9-year-old Diana, survived the stabbing with serious injuries.
Martinez was immediately arrested and charged later that day.
At the hearing, Martinez held her arms open and swayed them back and forth as Thorpe read the charges against her. She then pressed her hands together in the "prayer" position.
Thorpe rebuked, saying: "Ma'am I'm going to ask you to cut out the displays for the camera. It's probably not good or to your benefit."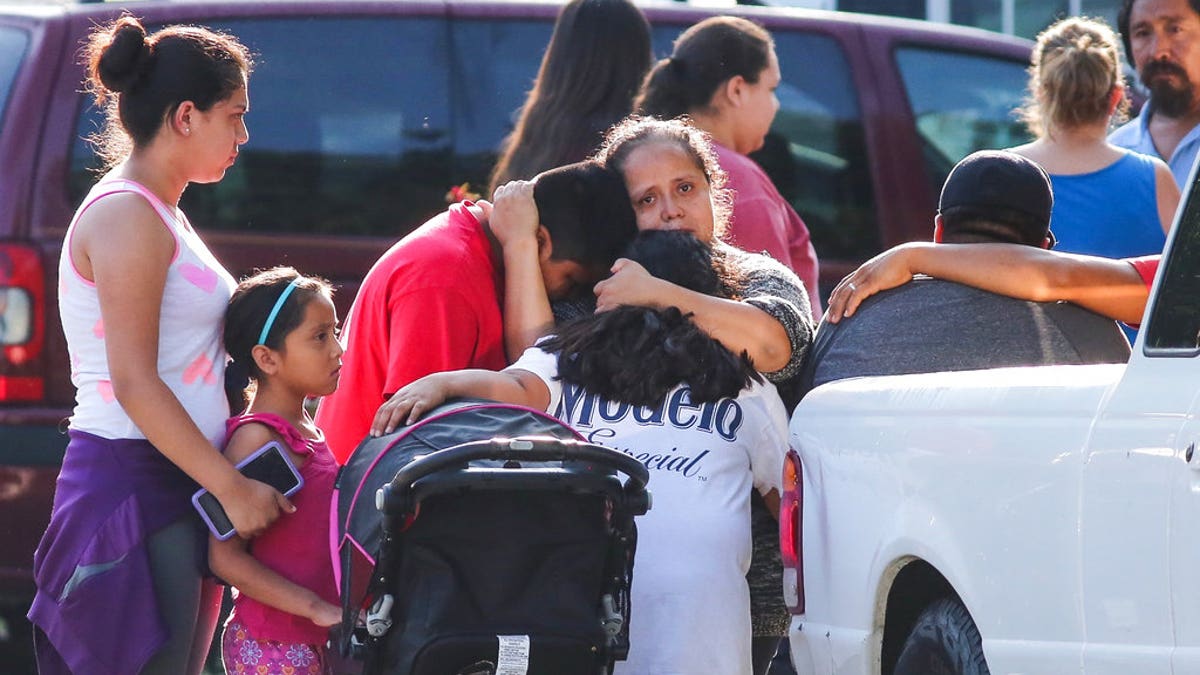 1 OF 3 ENDANGERED KEY DEER FOUND TIED UP IN CAR EUTHANIZED
The motive for the deadly stabbing is still unclear.
"What prompts a person to take the life of such innocent children and her spouse is something we may never understand," Gwinnett County police said in a statement. "This is a horrendous crime not only for the victims but for the extended family, neighborhood and community."
Click here for more from Fox 5 Atlanta.
The Associated Press contributed to this report.