Illegal immigrant acquitted of Kate Steinle's murder seeks new trial for firearm conviction
The illegal immigrant who was acquitted of the murder of Kate Steinle late last month is seeking a new trial for his firearm possession conviction.
Lawyers for Jose Ines Garcia Zarate on Thursday claimed that the judge presiding over the murder trial failed to properly instruct jurors before they acquitted him.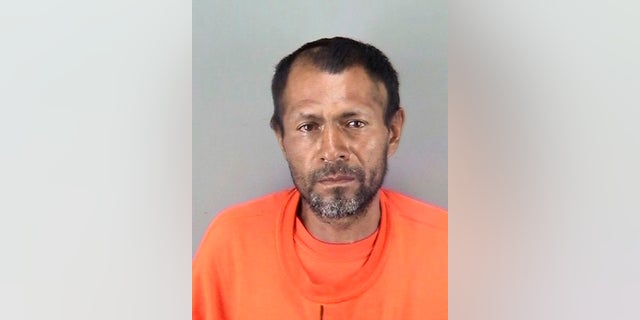 Zarate's lawyers argued in court papers that the jury should've considered the claim that he didn't know he was holding a gun when it fired on San Francisco's Pier 14 in July 2015.
Lawyers also argued their client didn't hold the gun long enough to warrant a firearm possession conviction.
The judge declined to include those instructions and jurors convicted him of being a felon in possession of a firearm.
KATE STEINLE CASE JUROR DEFENDS DECISION, SAYS MURDER WAS 'A FREAK ACCIDENT'
Zarate was acquitted of both first and second degree murder and involuntary manslaughter in the trial. He was also found not guilty of assault with a semi-automatic weapon.
After Zarate was acquitted in Steinle's death, U.S. immigration officials said he would be deported.
The Associated Press contributed to this report.