Idaho murders: Bryan Kohberger DA calls in big guns from state to join death penalty case
Kohberger's defense claims a survivor has 'exculpatory information'
The Idaho prosecutor responsible for the case against suspected college student killer Bryan Kohberger has called in two special assistant prosecutors from the state attorney general's office to help secure a conviction.
Kohberger faces four charges of first-degree murder and another charge of felony burglary for allegedly stabbing four University of Idaho students to death around 4 a.m. on Nov. 13 in a home invasion attack.
He could face the death penalty if convicted.
As Kohberger's defense team aims to fight the evidence used to arrest him at a June preliminary hearing, and claims that a surviving housemate has exculpatory evidence, Latah County Prosecuting Attorney Bill Thompson has brought in two prosecutors in the Idaho Attorney General's Office.
IDAHO STUDENT MURDERS: BRYAN KOHBERGER DEFENSE CLAIMS SURVIVING ROOMMATE HAS 'EXCULPATORY' EVIDENCE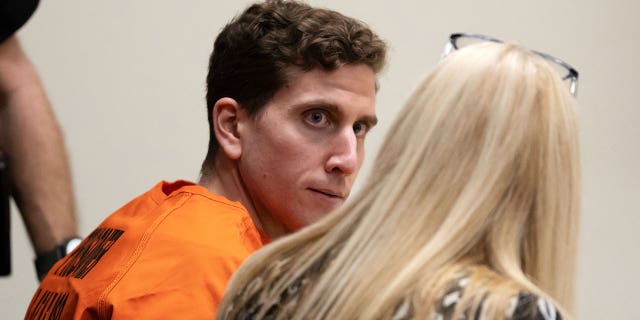 Jeff Nye, chief of the state's criminal law division who has handled murder cases in the past, and Ingrid Batey, the state's lead deputy attorney general for special prosecutions, will assist Thompson's office with Kohberger's prosecution.
Thompson asked the court for their "expertise" and "the additional resources" their office could provide. The request was granted that same day by District Judge John Judge, court records show.
Batey, according to her LinkedIn, once attended the same school where all four victims were killed, and Nye has been an adjunct professor there since 2021.
IDAHO MURDER SUSPECT BRYAN KOHBERGER'S INTERNAL AFFAIRS DISCLOSURE UNLIKELY TIED TO STUDENT STABBINGS: EXPERTS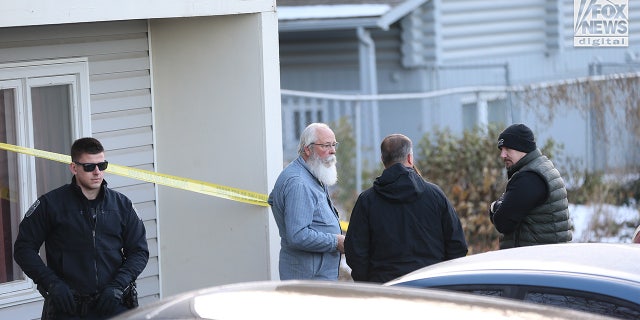 The move is "not really that surprising," according to Edwina Elcox, a Boise-based defense attorney.
"It's likely the magnitude of the case," she told Fox News Digital.
According to court filings, Kohberger had stalked the victims' off-campus home at least a dozen times before he allegedly broke in and killed three young women and a boyfriend who was staying the night.
Two victims, 21-year-olds Kaylee Goncalves and Madison Mogen, were found dead on the third floor of a three-story house. Additionally, 20-year-olds Xana Kernodle and Ethan Chapin were found on the second level. All four were stabbed multiple times.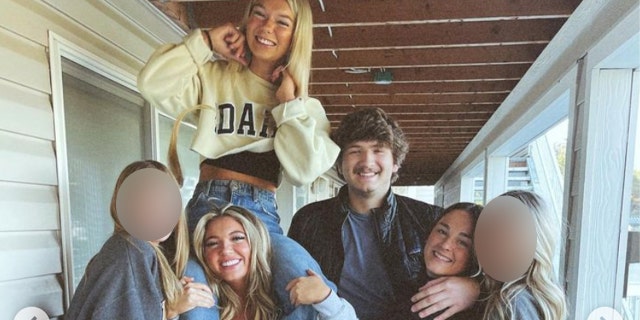 According to Latah County Coroner Cathy Mabbutt, some of them were likely asleep at the start of the attack.
Police found a Ka-Bar knife sheath near Mogen's body, according to court filings, and they recovered DNA from the snap. The used phone data surveillance images from around Moscow, Idaho, and neighboring Pullman, Washington, where Kohberger was studying for a Ph.D. in criminology, to trace the alleged movements of the suspect and his car.
Kohberger was arrested on Dec. 30 after a cross-country drive home to Pennsylvania in the suspect vehicle, a white Hyundai Elantra, with his dad riding shotgun.
IDAHO MURDERS: BRYAN KOHBERGER LEAKS 'HUGE ISSUE' WITH 'POTENTIAL TO COMPROMISE' PROSECUTION, LAWYER WARNS
Two women in the house survived the ordeal – one on the second floor who told police she saw a masked man with "bushy eyebrows" leaving through the rear sliding door after overhearing a scuffle, and another on the first floor who Kohberger's defense claims has "exculpatory information."
Experts have told Fox News Digital that they expect Thompson to be extra careful as he seeks a conviction in the potential death penalty case in order to avoid possible grounds for appeal.
Last month, he informed Latah County Magistrate Judge Megan Marshall and Kohberger's team that his office would be disclosing this week "potential Brady/Giglio material" related to a police officer involved in the massacre probe – but that does not mean there is a connection with the stabbings of four University of Idaho students in November.
CLICK HERE TO GET THE FOX NEWS APP
Brady material is information that could potentially prove a defendant's innocence, experts tell Fox News Digital. Giglio material is damaging to the integrity of a witness – in this case, one of the officers involved in the investigation.