U.S. Immigration and Customs Enforcement (ICE) agents captured two violent criminals this week wanted in El Salvador and Brazil. One is an MS-13 gang member on El Salvador's Top 100 Most Wanted list, and the other is a former military police officer who participated in a 2015 Brazilian massacre.
Immigration authorities had previously deported the MS-13 member, but he illegally reentered the United States, officials said. The Brazilian former military officer was arrested in New Hampshire on Monday, but no further details were provided on how he came to be in the country.
On Aug. 11, officials from ICE's Enforcement and Removal Operations (ERO) New Orleans office arrested MS-13 member Juan Carlos Portillo, 29, in Chelsea, Alabama, officials said in a news release Monday.
Portillo, also known as Juan Alberto Zamora-Zamora, Jose Adalberto Lopez-Lopez, and by his MS-13 name Pirana, is on El Salvador's Top 100 Most Wanted List. He is the subject of an arrest warrant issued in El Salvador on March 11, 2014, ICE said.
US BORDER PATROL UNCOVERS OVER 200 LBS OF METH STASHED THROUGHOUT ENTIRE PICK-UP TRUCK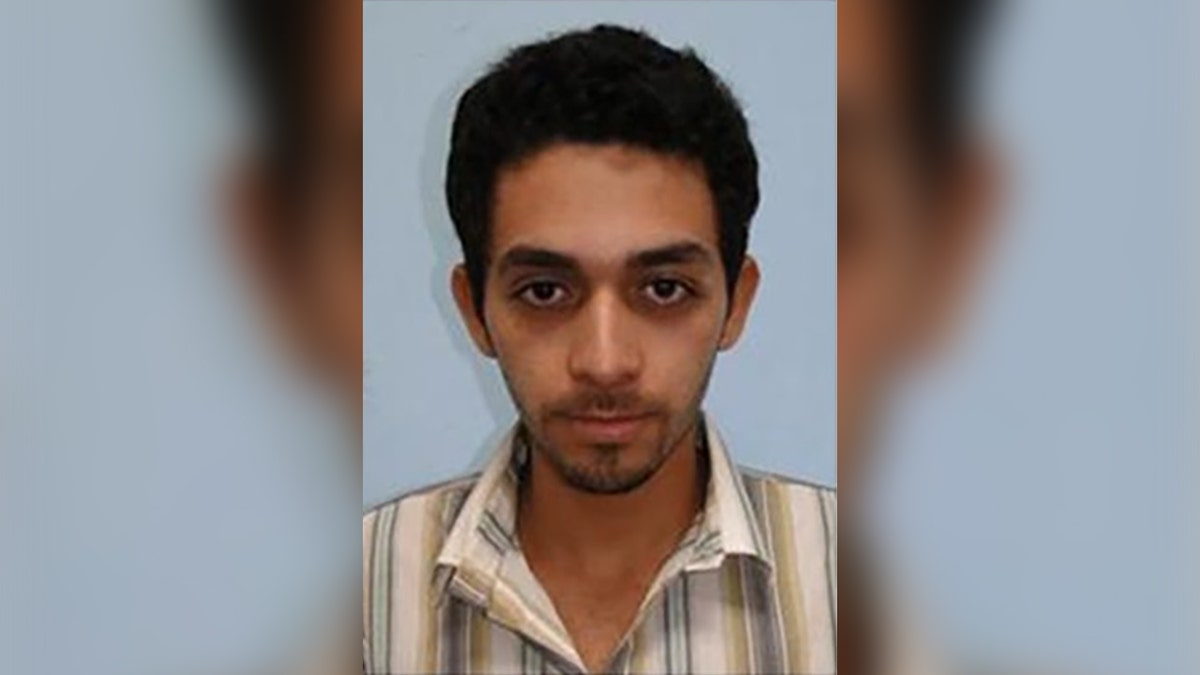 Portillo is wanted in El Salvador for aggravated kidnapping, attempted aggravated homicide, aggravated extortion, terrorist organization, deprivation of liberty and aggravated homicide.
On Dec. 7, 2022, Portillo was apprehended by U.S. Border Patrol near Hidalgo, Texas, and was deported to El Salvador on Dec. 23. However, ICE said he managed to illegally reenter the country without having been admitted or paroled by an immigration officer.
ERO New Orleans' Birmingham sub-office received information from ERO San Salvador on July 5, 2023, that Portillo was residing in Columbiana, Alabama. After further investigation, ERO officials made the arrest in Chelsea on Aug. 11.
"This MS-13 gang member blatantly ignored laws both in his home country and here in the United States and this arrest sends a message that we will not allow our communities to be safe havens for violent criminals," said ERO New Orleans Field Office Director Mellissa Harper. "By apprehending and removing dangerous individuals like Portillo who are part of transnational criminal organizations, ERO officers are making our communities safer."
CHIP ROY SAYS HOUSE MUST STOP FUNDING 'THAT SMIRKING SON OF A B----' DHS SECRETARY ALEJANDRO MAYORKAS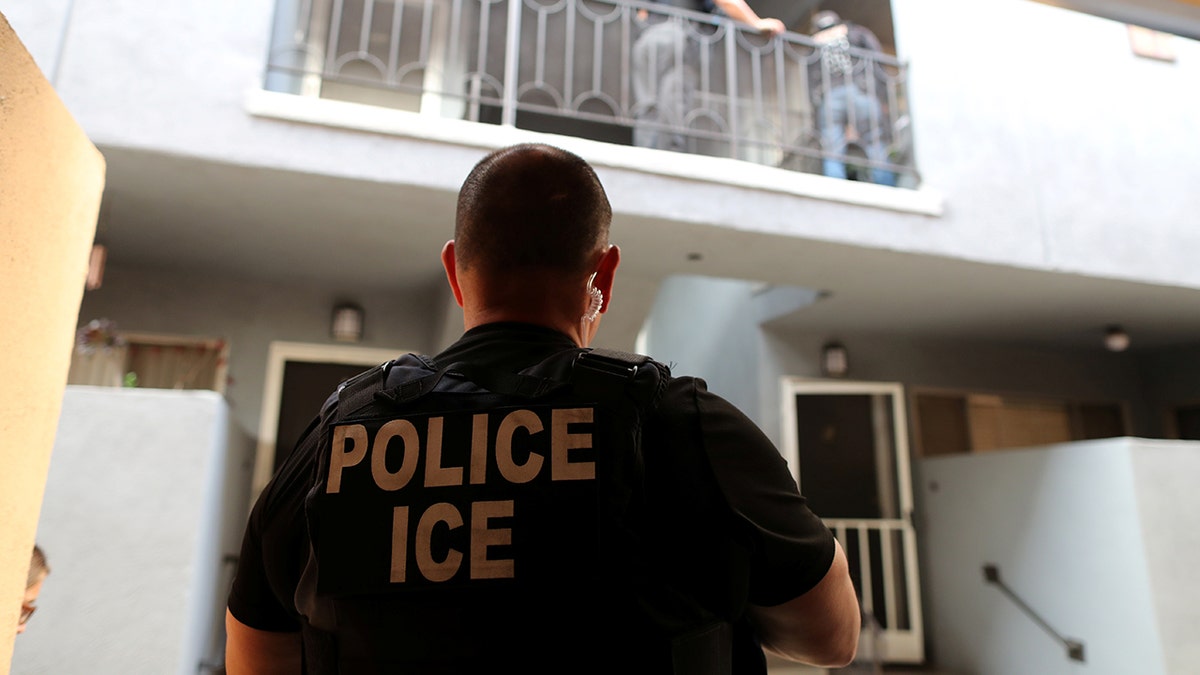 The Brazilian, Antônio José de Abreu Vidal Filho, 29, is a former military police officer convicted of multiple murders and sentenced to more than 200 years in prison for his role in a 2015 Brazilian massacre.
Vidal Filho became the subject of an active Interpol Red Notice issued by the international criminal police organization after he was convicted of 11 murders and sentenced in June to nearly 276 years in prison, the ICE ERO office based in Boston said in a news release Wednesday.
He was arrested Monday in Rye, New Hampshire, and will remain in custody pending a hearing before a federal immigration judge.
Vidal Filho was convicted by a criminal court in Brazil, along with three other military police officers, for the slaying of 11 people, three attempted homicides and torture in the poor suburbs of Fortaleza, the capital of the Ceara state.
AUTHORITIES ARREST ARMED MEXICAN CARTEL MEMBERS WHO CAME ACROSS US BORDER WITH RIFLES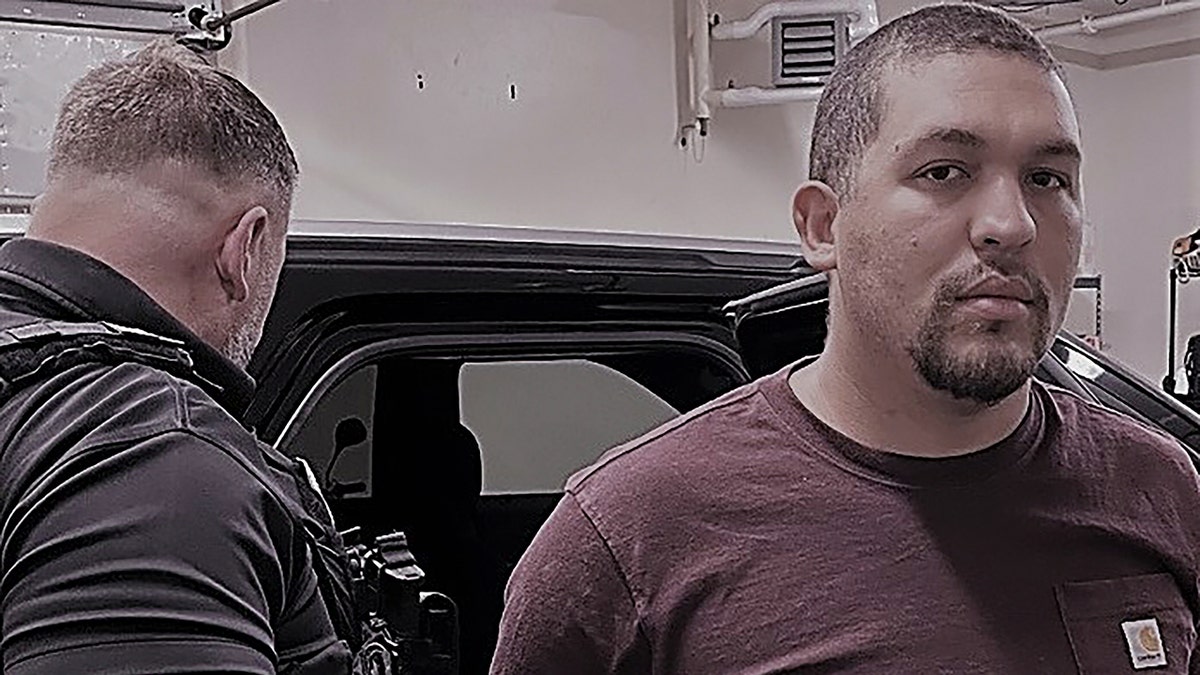 He is one of about 20 officers put on trial for the massacre, according to The Associated Press.
"The apprehension of this very dangerous foreign fugitive is an outstanding example of the professionalism and expertise of the officers of ERO Boston," ERO Boston Field Office Director Todd Lyons said. "We are proud to have taken this notorious criminal, convicted of participating in multiple heinous murders in Brazil, off our streets."
In fiscal year 2022, ERO arrested 46,396 illegal aliens with a criminal history. Those arrested had an average of 4.3 charges and convictions per individual, including more than 20,000 charges or convictions for assault, 5,500 for weapons offenses, 1,500 for homicide-related offenses, and 1,100 for kidnapping. Removals also included 2,667 known or suspected gang members, 55 known or suspected terrorists, seven human rights violators, and 74 foreign fugitives wanted by their governments for crimes such as homicide, rape, terrorism and kidnapping, according to ERO.
The Associated Press contributed to this report.