Hurricane Harvey: Beware of alligators
Hurricane Harvey could bring more than torrential rain, 125 mph winds and 12-foot storm surges -- alligators could trek to unusual spots too, officials warn.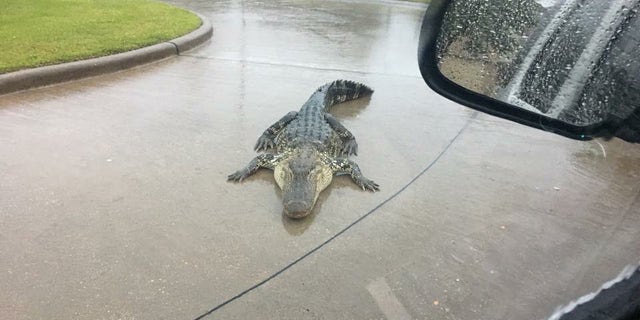 As waters rise and weather conditions become more dangerous, alligators will seek shelter on higher ground, including in residential areas, experts said. Photos from Texas alligator rescue group Gator Squad show gators in driveways, on front steps and under cars.
As Texans brace for Harvey, the Fort Bend County Sheriff's office shared a post from Gator Squad.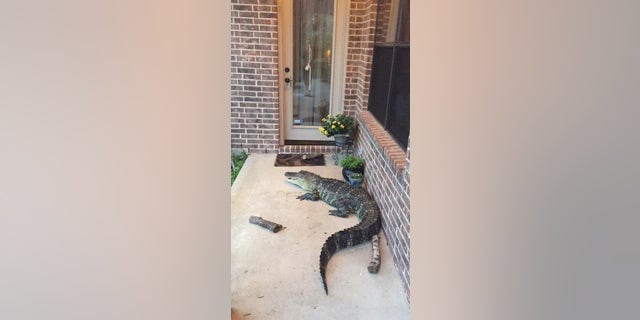 "As we learned last year, [alligators] certainly move around when it floods," the post read. "Expect them to be displaced."
HURRICANE HARVEY LIKELY TO BE 'CATATROPHIC,' LIFE-THREATENING, FORECASTERS WARN
In a statement to Fox News, Christy Kroboth from Gator Squad advised residents to stay at least 30 feet away from a displaced gator and not to approach or attempt to feed it.
"Alligators are not out looking to cause you any problems," Kroboth said. "They are simply just trying to deal with the weather like the rest of us. Leave them alone and they will do the same for you."
Gators could remain displaced in the days and weeks following a major storm, even after the water has receded. Experts say this is likely because the gator lost its home in the storm. The best course of action is to contact the Parks and Wildlife department or animal control organizations like Gator Squad, experts said.