Houston girl, 8, shot dead moments after car crash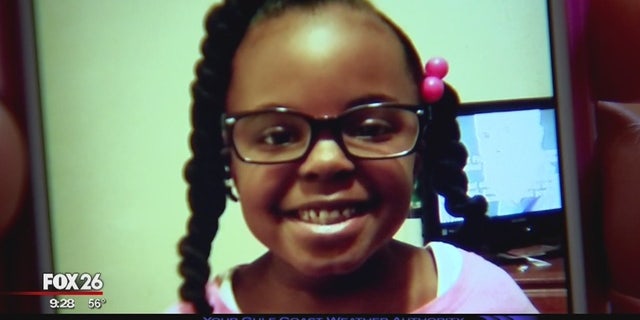 Houston police are investigating a shooting that killed an 8-year-old girl moments after a car crash Saturday.
FBI SEARCHES HOME LINKED TO MURDER OF INDIANA TEENS, BUT NOTHING FOUND
Latoyia Jarmon, the mother of 8-year-old De'Maree Adkins, tells FOX 26 News that she was driving home with her daughter after getting her hair braided when it happened. First her car was hit then her daughter was shot by a woman.
"She didn't deserve this, she was just a baby," says Jarmon.
MAN WOUNDED IN KANSAS BAR SHOOTING SPEAKS AT VIGIL: 'I WISH IT WAS A DREAM'
Sitting at her kitchen table, Jarmon cries because her 8-year-old daughter's life was taken a matter of hours before.
Jarmon and her daughter were five minutes from home when their vehicle was hit.
A white car that police say may have been racing another vehicle ran a red light, crashing into them.
"They T-boned, at some point somebody from the other two cars that were traveling at a high rate of speed got out and fired at the other vehicle striking a young 8-year-old female," says Houston Police Dept. homicide unit Detective David Stark.
Jarmon describes a woman firing five to seven rounds at her vehicle.
"There was a second vehicle that pulled up, let their window down and started firing shots at my car and the shots that they fired at my car hit my baby and they killed her," says Jarmon. She went with her daughter in the ambulance to Memorial Hermann Hospital, but De'Maree Adkins died at the hospital.
Surrounded by family and friends, Jarmon pleads, begging the suspects to turn themselves in.
"I just want the person that did this to know they took away my baby...they took away half of my heart," says Jarmon.