Headless body, severed head found in Mississippi; police eye link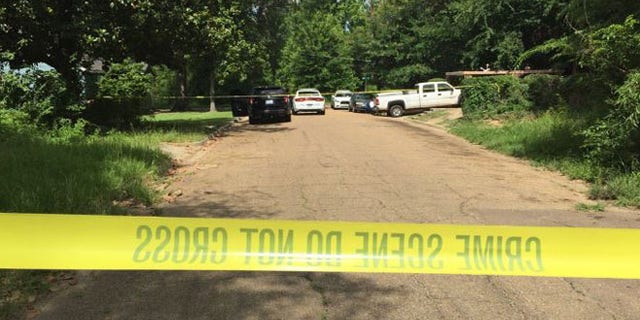 NEWYou can now listen to Fox News articles!
Mississippi police are investigating the discovery of a young man's severed head and a burned headless body in separate locations, according to reports.
Kids found the head Saturday morning in Jackson, Fox affiliate MS News Now reported. It had been left on the front steps of a home on a quiet street.
The body was found hours later in a wooded area 1 mile away from where the severed head was found, the station reported.
Jackson police are assuming the head belongs to the body.
"Due to the type of crime and close proximity of the body parts we can assume, that perhaps this is the remains that was attached to the head this morning," Jackson Police Chief Lee Vance said, according to WAPT-TV.
Vance said whoever committed the crime may have been sending a message.
He acknowledged that the homicide was unlike any he had ever encountered, according to MS News Now.
The Jackson Clarion-Ledger reported that the body had been badly burned.
The paper interviewed a man who said he lived in the home where the head was found.
He declined to say if he knew who the victim might be.
"I think it's another funeral to go to," he said. "Every Saturday we have another funeral. It's every week."
Cops wouldn't speculate if they believed the murder may be gang-related.
"It's senseless and it's tragic and it's sad," Jackson police spokesman Tyree Jones told the paper.