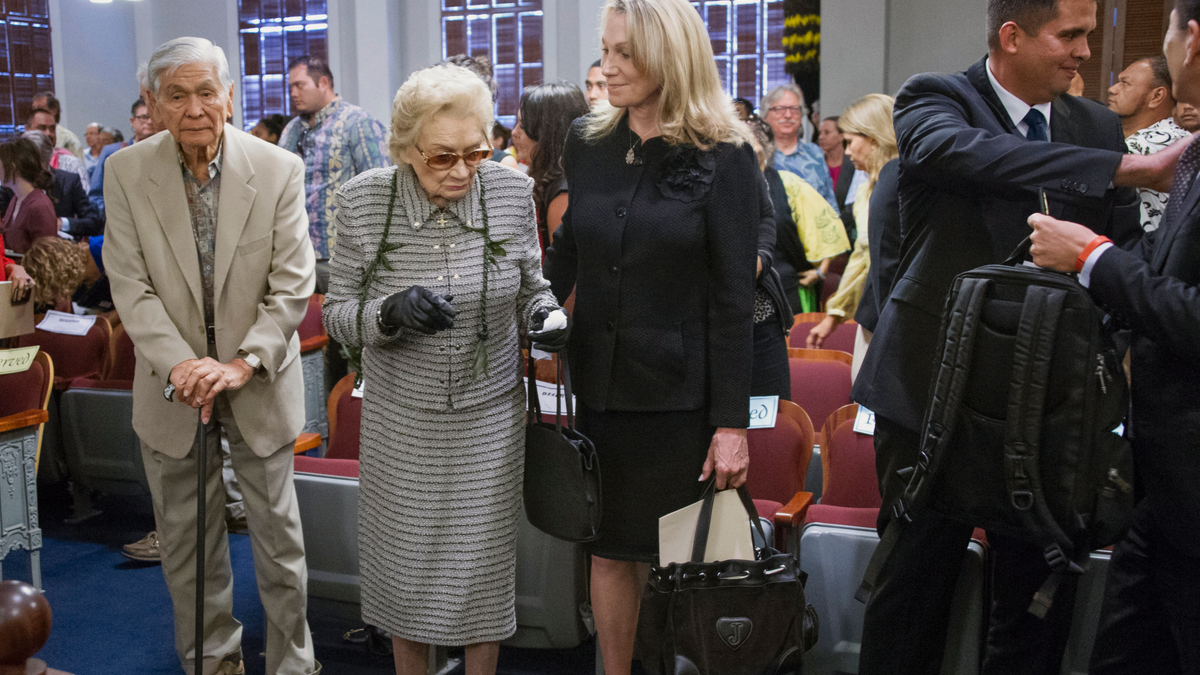 HONOLULU – A 91-year-old Native Hawaiian multimillionaire heiress has married her longtime partner.
Retired Hawaii Supreme Court Justice Steven Levinson says he presided over the wedding of Abigail Kawananakoa and Veronica Gail Worth during a ceremony Sunday at his Honolulu home.
The marriage comes amid a court battle over control of her trust worth $215 million.
She is considered a princess because she's a descendant of Prince David Kawananakoa, who was an heir to the throne of the Hawaiian Kingdom. She is the great-granddaughter of James Campbell, a sugar plantation owner and one of Hawaii's largest landowners.
Levinson says same-sex couples often ask him to perform their wedding ceremonies. Levinson is considered a champion of gay marriage for authoring a 1993 opinion that said denying marriage licenses to same-sex couples was discrimination.