Handcuffed woman captured stealing cruiser in front of officers, dramatic video shows
NEWYou can now listen to Fox News articles!
A woman claiming she didn't steal a car was captured driving off in a police cruiser while handcuffed, dramatic video showed.
The Tulsa, Oklahoma, police department this week released body camera footage of the incident last March 30.
Police said Angie Frost, 37, was pulled over after she was suspected of driving a stolen car. The video showed the officers talking to Frost who said she borrowed the car from a friend and had no idea it was stolen.
"What would you say to the owners?" an officer asked Frost.
"I would say I'm sorry I didn't realize that this car was stolen," Frost replied. "I asked for permission to borrow it. He told me that it was his car."
WASHINGTON POLICE CHIEF CLEARED, REINSTATED AFTER 'NO PROBABLE CAUSE' FOUND OVER SEXUAL ASSAULT ALLEGATIONS
Frost was seen being handcuffed and placed in the front seat of the police cruiser as the officers searched the stolen vehicle. In the background, Frost was seen slipping her handcuffs to the front of her and switching to the driver's seat.
"What is she doing?" an officer asked.
"She's trying to steal your car," another officer replied.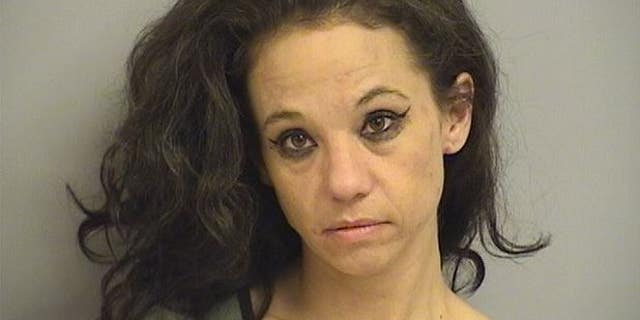 Frost is then seen locking the doors and speeding off. Officers followed Frost who got out of the cruiser at the Studio 6 Motel and fled, KOTV reported. Officers spotted her on a staircase and told her to get down.
WOMAN WHO ESCAPED FROM KIDNAPPERS NOW PURSUING LAW ENFORCEMENT CAREER
"I told you guys I didn't steal that car," Frost was heard saying.
"You stole a police car in front of three police officers!" an officer proclaimed.
Frost pleaded guilty to "larceny of an automobile, possession of a stolen vehicle, attempting to obstruct an officer and driving with a suspended license," Tulsa World reported. She was sentenced to three years in prison after pleading guilty in May.