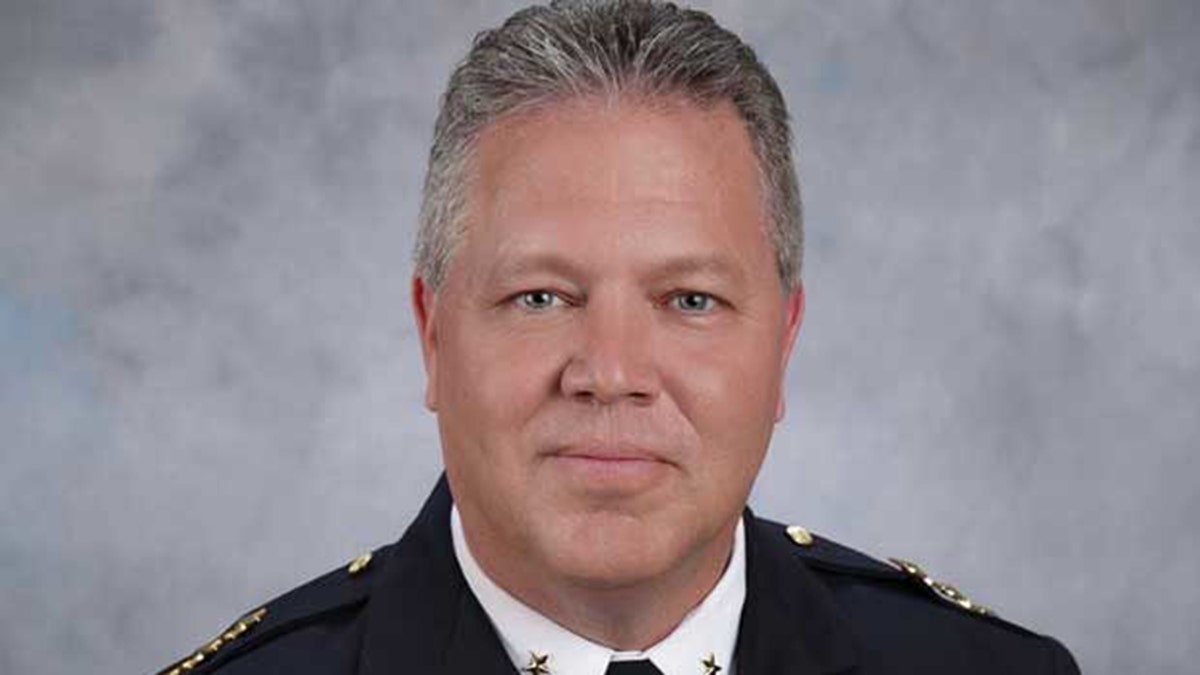 The police chief of Washington state's fifth-largest city is back at work after a three-month investigation cleared him of sexual assault allegations, finding no evidence he even knew his accuser, officials announced Monday.
The city of Bothell said in a news release an investigation of allegations made against Bellevue Police Chief Steve Mylett found "no probable cause to show that Mr. Mylett committed any crime."
"In addition, there was no substantiated evidence to prove there was ever any contact between the complainant and Mr. Mylett," city officials said in a statement.
Mylett had been on paid administrative leave since Aug. 2, after a woman claimed the police chief had sexually assaulted her. The woman, a 44-year-old resident of Issaquah, had claimed Mylett assaulted her two years ago in the neighboring city of Bothell after the pair had met on a fetish website for people seeking "very aggressive sex," according to police records released Monday.
The woman claimed the two agreed to meet in October or November of 2016 for an encounter involving bondage, but she did not agree to intercourse, according to the police report. The woman claimed Mylett then sexually assaulted her, giving the address of a home Mylett and his wife had rented in 2016 for where she said the assault took place and providing the underwear she said she wore that day.
But in the report released Monday, police said a DNA test showed the woman's DNA was on the underwear, in addition to the DNA of three other individuals, but not that of Mylett. Investigators also found Mylett and his wife were not living in the home at the time of the alleged assault.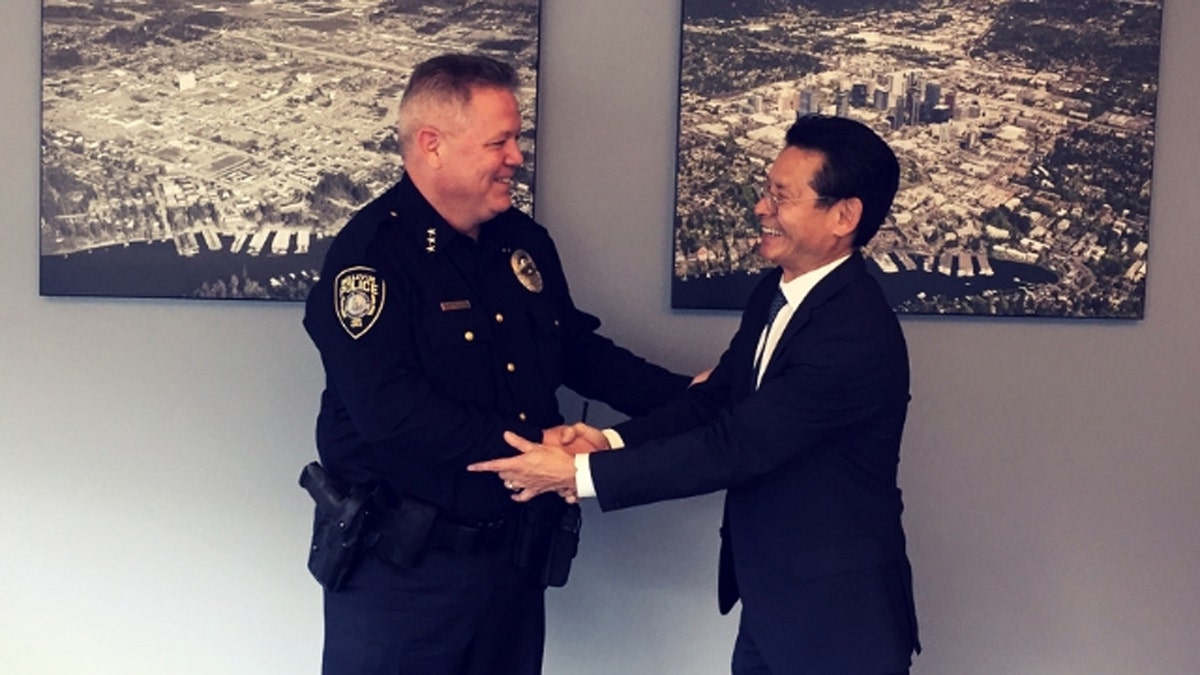 Mylett had fiercely denied the allegation against him at the time, telling the Seattle Times he hadn't committed any crimes or offenses, except for minor traffic allegations. On Monday, he said he was looking forward to moving forward.
FIVE HIGH SCHOOL 'MEAN GIRLS' TARGETED BOY WITH FALSE ACCUSATIONS OF SEXUAL ASSAULT, LAWSUIT CLAIMS
"This has been a hard time for both me and my family, and we're eager to have the investigation behind us," the chief said in a statement. "I'm eager to get back to work, serving residents and leading the outstanding women and men of the Bellevue Police Department."
Bellevue City Manager Brad Miyake said that he was reinstating Mylett after receiving the Bothell Police report, and called the period an "unusual time."
"This was a difficult situation for everyone involved," Miyake said. "We take allegations of any type of misconduct very seriously and we are grateful the Bothell Police investigated this matter thoroughly."
Bothell Police said in their report that investigators determined there was probable cause to believe the woman committed perjury, tampered with evidence, and made a false statement to a public servant. The case has been forwarded to the King County Prosecutor's Office for a review of possible charges.
Mylett joined the city in 2015 after previously serving as police chief for Southlake, Texas. During his time with the Bellevue Police, city officials said the chief initiated a "major organizational restructuring," in addition to reintroducing bike patrol officers and undertaking community outreach efforts.