Gunman in border shooting text his mom before incident, stepdad says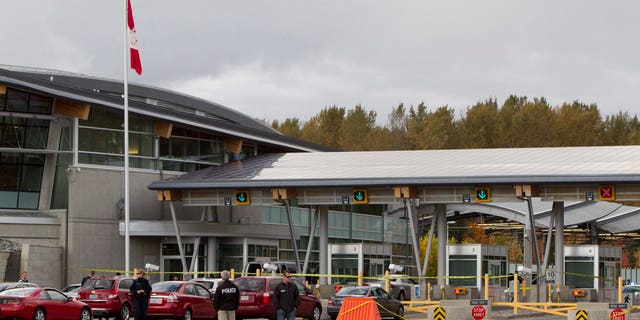 SEATTLE – The stepfather of a motorist who police say wounded a Canadian border guard at a U.S.-Canada crossing before killing himself says the 32-year-old Seattle man texted his mother hours earlier to say he loved her -- and was sorry.
Danny Lupinek of Henderson, Nev., says Andrew Crews didn't indicate what he meant in that Tuesday text, and the family was unable to reach him after that.
Canadian investigators say Crews was driving into Canada in a van Tuesday afternoon when he shot Officer Lori Bowcock in the neck at the Peace Arch border crossing at Blaine, about 100 miles north of Seattle. He then fatally shot himself.
Police haven't discussed a motive.