Ground Zero Mosque Investor Declines Trump's Buyout Offer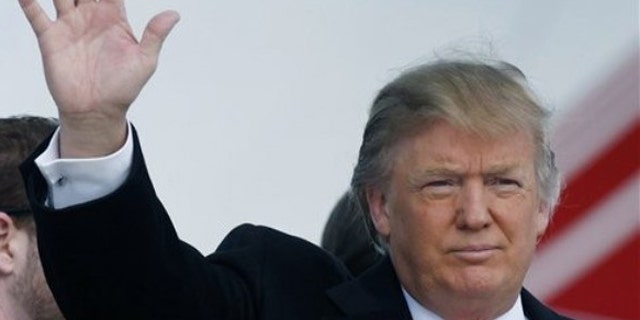 NEWYou can now listen to Fox News articles!
NEW YORK -- Donald Trump's offer to buy an investor's stake where a mosque is planned near ground zero is falling flat.
Wolodymyr Starosolsky is a lawyer for the investor in the real estate partnership that controls the site. He says Trump's offer is "just a cheap attempt to get publicity and get in the limelight."
In a letter released Thursday by Trump's publicist, the real estate investor told Hisham Elzanaty that he would buy his stake in the lower Manhattan building for 25 percent more than whatever he paid.
"I am making this offer as a resident of New York and citizen of the United States, not because I think the location is a spectacular one (because it is not), but because it will end a very serious, inflammatory, and highly divisive situation that is destined, in my opinion, to only get worse," the letter said.
Trump also attached a condition to his offer: He said that as part of the deal, the backers of the mosque project would need to promise that any new mosque they constructed would be at least five blocks farther away from the World Trade Center site.
The current planned location is just two blocks north of the site. Opponents argue it's insensitive to families and memories of Sept. 11 victims to build a mosque so close to where Islamic extremists flew planes into the World Trade Center and killed nearly 2,800 people, while proponents support the project as a reflection of religious freedom and diversity.
It's unclear how much control Elzanaty has over the property, which is owned by an eight-member investment group led by Soho Properties.
A spokesman for Soho Properties general manager Sharif El-Gamal and his nonprofit group, Park51, did not immediately respond to a request for comment Thursday. Earlier in the day, the organization sent a statement to The Associated Press affirming that Soho Properties controlled the real estate and that Elzanaty was one of several investors.
El-Gamal and other people associated with the Islamic center have refused to detail the ownership structure of the real estate partnership that holds the site.
Elzanaty's lawyer did not immediately return a phone message Thursday. But in a pair of interviews with the AP this week, Elzanaty said he had invested in the site with an intention of making a profit and was willing to sell some of it for private development. He also said he supported building a mosque on at least part of the property.