'Gold Parties' a Popular New Trend in Tough Economy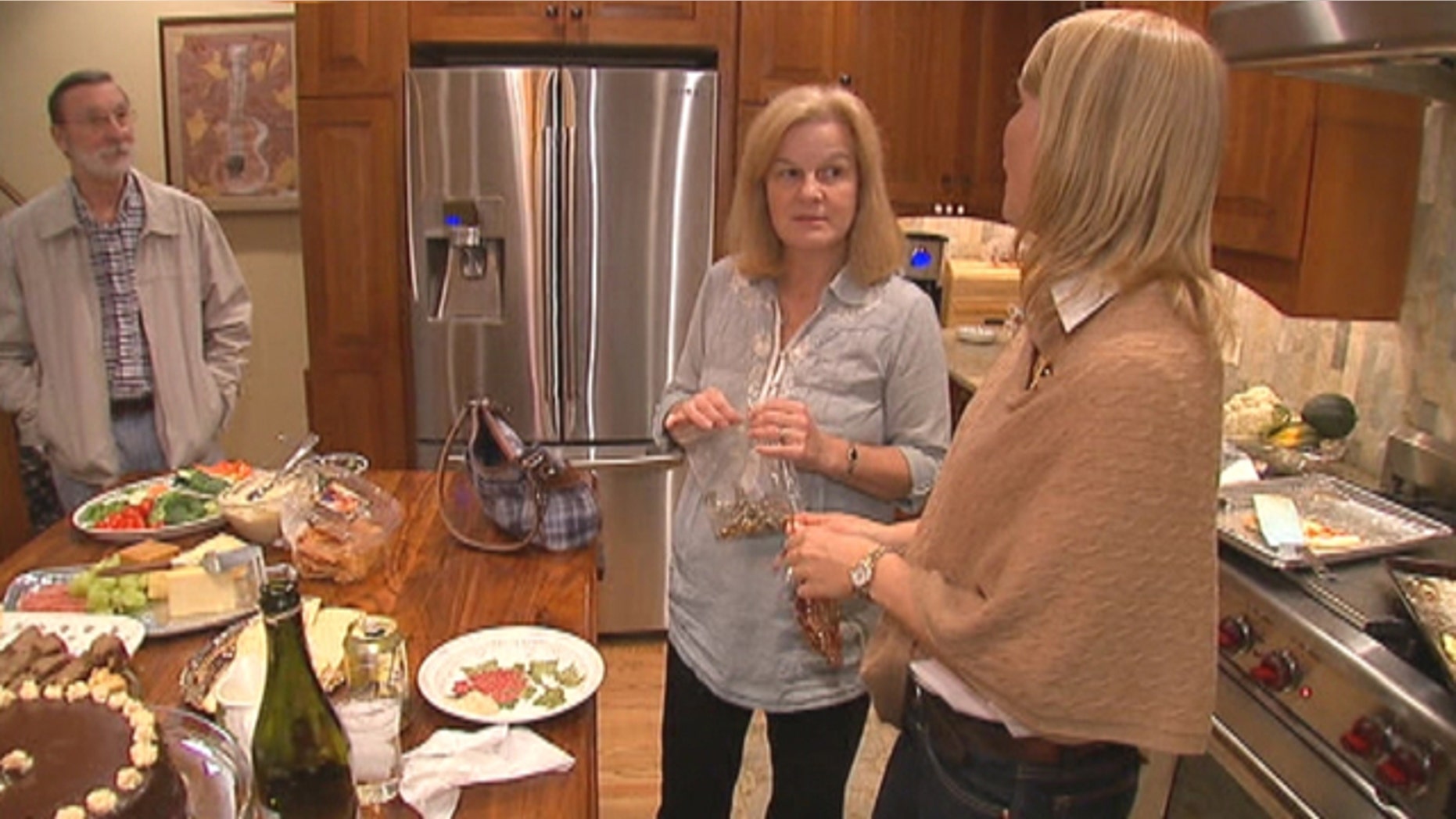 Gold. It seems to be the magic word of this weak economy.
TV pitchmen scream at you to "BUY GOLD NOW!" as a hedge against the dollar, a pretty popular idea with the price of the coveted yellow metal now around $1,720 an ounce.
Now it's given birth to a new trend: gold parties. They're like Tupperware parties, with mostly women gathering at someone's house for food and drinks. But instead of selling plastic, they're pawning off their precious finery.
"The interest in gold kind of reflects what is happening out in the economy," said economic analyst Mark Tatge. "People are afraid. They want to put their money under their mattress. And gold has been appreciating substantially over the last five years."
Gold parties are usually initiated by jewelers who find someone to host a party at their home. The jeweler gets access to people willing to sell gold; the guests have a way to make some money; and the host usually gets about 10 percent of the total cash exchanged.
Jeweler Mark Sunderland, who buys gold at the parties, makes it sound simple:
"We weigh each item … and examine them … verify the authenticity… separate the metals by karat, then weight to assess their sale value," said Sunderland, who is among many jewelers with websites that seek hosts and tout the money to be made at the parties.
Guests benefit by getting rid of things like faded gold lockets, outdated earrings and bangles that have been sitting in the back of the jewelry box collecting dust since the '70s. They bring the baubles to the party to be weighed by the jeweler, and they walk away with cash or a check in hand.
The idea of extra dollars in her pocket prompted housemaker Carla Fiori to carry a handful of trinkets to a neighbor's gold party. She said she now has less "junk jewelry" and more money -- over $500. "This is going toward the mortgage," Fiori said with a smirk.
Some partygoers are willing to hawk almost anything of value, like one who brought "Uncle Carl's fillings," which had been made into a ring, which fetched a check for a couple hundred dollars.
"It's fun money. I'm going to the city tomorrow night, now I get to spend it!" said partygoer Julie Mell, who cashed in on some old gold chains and charms.
Sunderland said it's a profitable deal all around. "It benefits me as a buyer because, you know, basically, during the gold party, I am paying about 70 percent of the value. So I end up making a 30 percent return on everything I buy."
It may sound good, but Tatge warns partygoers: before you start handing over your jewels, do your research.
"I don't think what people realize is it's a little bit like going to the casino," he said. "You're getting the food free, but you're paying for it in some way. Probably not getting the best price for gold."
The party atmosphere, which usually includes lots of wine or other adult beverages, may not be the best situation in which to sell your treasures, especially if you're doing it because you feel a bit desperate for extra money, Tatge said.
"It's kind of a hoarding mentality or a speculative mentality, and you see that in times when people are very, very afraid of the future. Any sort of panic mentality is not good when it comes to gold," he said.
Everyone expects the gold parties to become even more popular as the economy continues to flounder; Sunderland said he now attends about 20 parties a month. And silver parties and diamond parties are cropping up as well, keeping both jewelers and partygoers busy, maybe at least until the economy improves.
Gold party hostess Ramona Borson insists its all in good fun, especially when times are tough.
"In our society here we have a lot of parties, get-togethers and gatherings, and I think a lot of friends had broken jewelry and things that they wanted to get rid of, so this is a good excuse," she said.