Giant NYC Ferris wheel project is scrapped after years of delays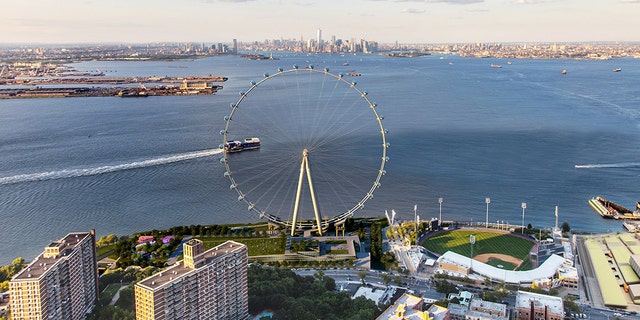 A giant Ferris wheel that was supposed to lure tourists to New York City's least populous borough has officially been grounded, developers announced Tuesday.
"After years of planning, the developers of The New York Wheel announce, with great disappointment, that the dream of building a world-class attraction in Staten Island will unfortunately not come to fruition," said Cristyne Nicholas, a spokeswoman for the project.
The developers of the planned 630-foot wheel had been battling contractor Mammoet-Starneth in court since May 2017 when the contractor walked off the job and was fired.
Four 100-ton pedestals are all that's been erected at the site to date. It's unclear what will happen to the pedestals or to the already built wheel parts that the developers reportedly have been paying $500,000 a month to store.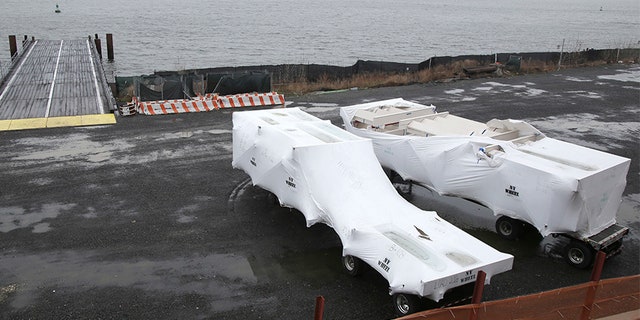 The New York Wheel was one of several giant Ferris wheels planned for sites around the world following the success of the 443-foot London Eye, which opened in 2000.
Former Mayor Michael Bloomberg promised that the wheel would offer" unparalleled and breathtaking views" when he announced it in 2012.
But his successor, Bill de Blasio, refused to float the non-taxable bonds that the developers were seeking to restart the project.
"It's the kind of tax-free bond financing that we would reserve only for situations that we felt were smart investments for the city and that were economically viable projects," de Blasio said at last month. "And so far, what we've seen in this case, unfortunately is a project that is not going to be economically viable."
Stephanie Baez, a spokeswoman for the city's Economic Development Corporation, said the city is committed "to working with the community and local stakeholders to determine potential uses for the Wheel site."
A total of $450 million in private funds had been invested in the wheel, $206 million of it from EB-5 investors from overseas. The EB-5 program allows investors to obtain U.S. residency.
Tom Rosenfeld, the president of EB-5 investor firm CanAm Enterprises, said the company will work with the project's 412 EB-5 investors to see them through the immigration process. He said the project is near enough to completion to grant the investors permanent U.S. residency.