'Ghost cat' snow leopard debuts at Bronx Zoo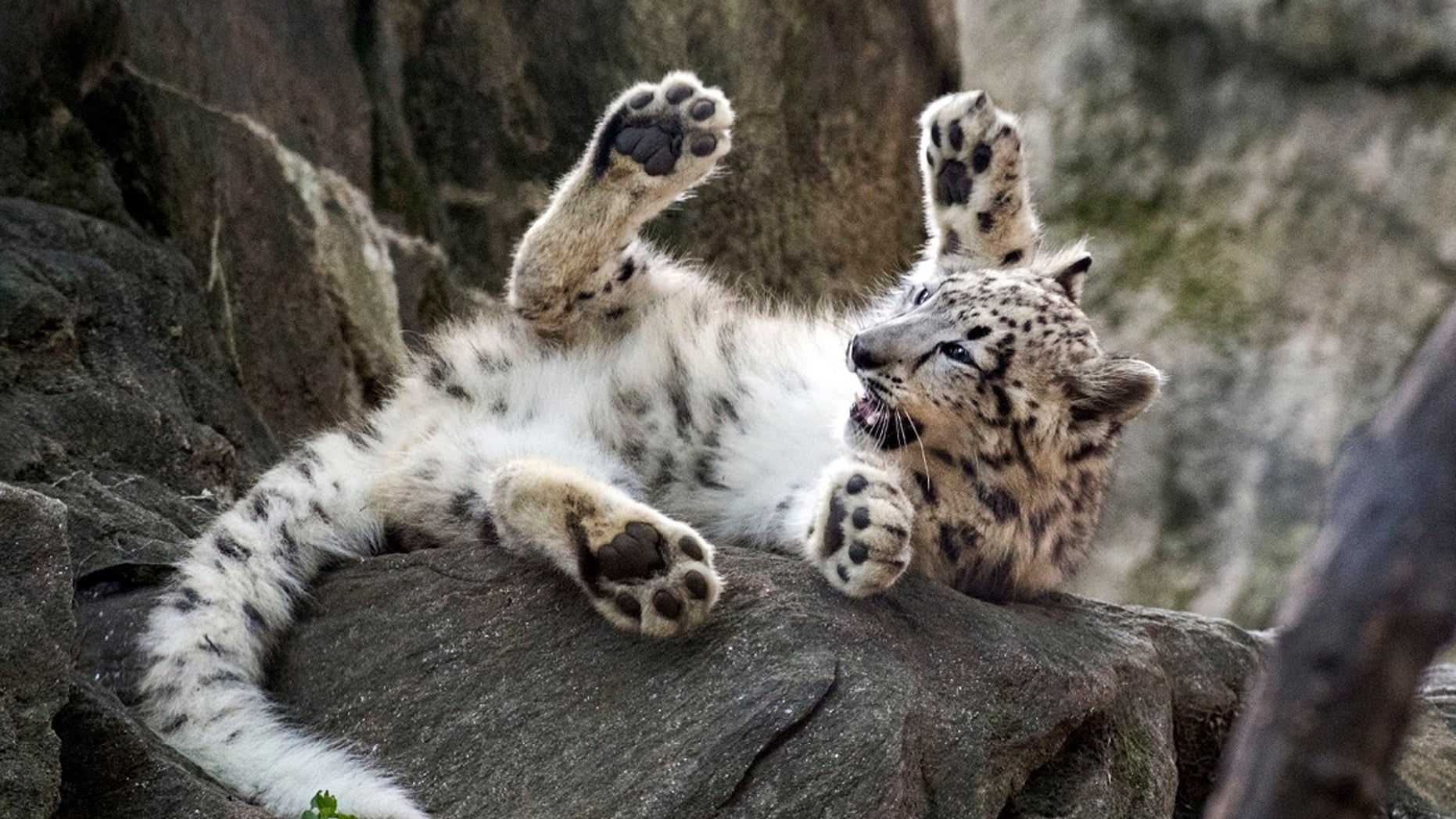 Don't be afraid of this "ghost cat."
A female snow leopard cub has made its public debut just in time for Halloween, the Bronx Zoo announced Thursday.
She is "thoroughly enjoying time with mom," the zoo said.
Snow leopards are sometimes called "ghost cats" because their pale grey coats let them "easily blend into rocks and snow," the Wildlife Conservation Society (WSC) said in a news release.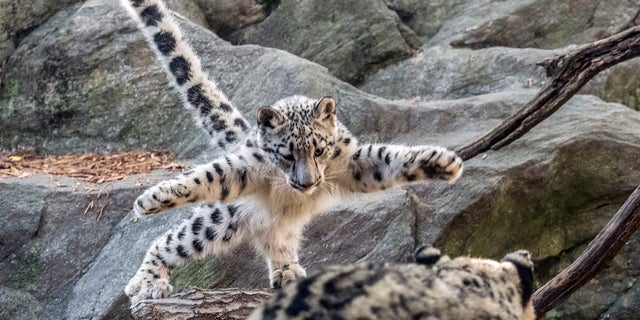 The cub hasn't been named yet. Her parents are mother K2 and father Naltar, the WSC said.
The youngster is also the second generation offspring of a famous snow leopard named Leo, which was brought to the Bronx Zoo in 2006 in partnership with the U.S. and Pakistan governments, according to the conservation society.
"This snow leopard cub is special not only because it is an ambassador for its species, but because of its lineage," Dr. Patrick Thomas, the WCS vice president and general curator and Bronx Zoo associate director, said in a statement.
The Associated Press contributed to this report.