Georgia officers caught assaulting handcuffed man are fired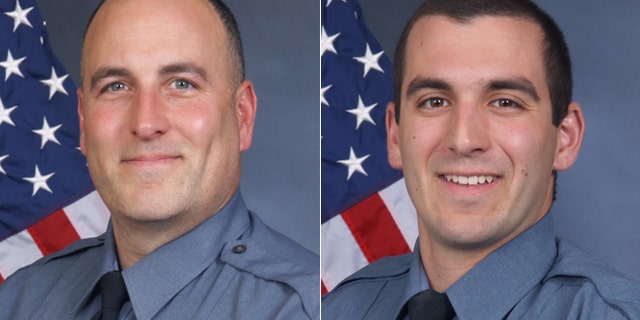 NEWYou can now listen to Fox News articles!
Two Georgia police officers have been terminated after videos of a 21-year-old man being punched and kicked surfaced online. The Gwinnett County Police Dept. announced it launched a criminal investigation that would be sent to the district attorney's office.
A witness shot cell phone video showing Sgt. Michael Bongiovanni striking Demetrius Bryan Hollins in the face as he got out of a car with both hands up, Public Information Officer Corporal Deon Washington said.
FLORIDA POLICE OFFICER CHARGED IN SHOOTING OF AUTISTIC MAN'S CARETAKER
"The revelations uncovered in this entire investigation are shocking," Washington said. "We are fortunate that this second video was found and we were able to move swiftly to terminate a supervisor who lied and stepped outside of his training and state law."
Bongiovanni was terminated shortly after the release of the footage for excessive use of force and falsifying a police report.
DREW PETERSON REPORTEDLY ATTACKED IN PRISON
Master Police Officer Robert McDonald also was terminated for excess use of force after he was identified as the officer who kicked Hollins in the head while he was handcuffed on the ground, Washington said. McDonald was responding as a backup officer to assist supervisor Michael Bongiovanni with the traffic stop.
"What happened yesterday was clearly outside of state law and department policy. We do not tolerate actions that are not consistent with our core values or state law," Washington said.
Another witness captured video from a different angle. Washington said the footage was crucial to the investigation.
"It confirmed that the force used was unnecessary and excessive," Washington wrote. "We acknowledge that the actions of these two officers have implications that will be felt for some time."
Hollins was treated on the scene for his injuries and arrested on charges of marijuana possession, obstructing law enforcement, operating a vehicle without a license, and knowingly driving with a suspended registration.
Hollins was released on April 13 on a $7,500 bond, officials said.