Georgia officer who shot and killed Air Force vet could soon face charges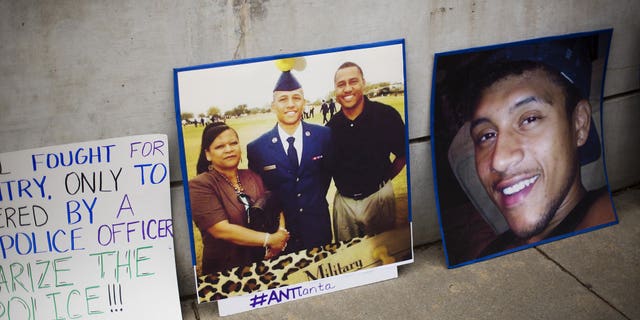 An Atlanta-area prosecutor said Thursday he planned to ask for an indictment of a police officer who shot and killed an unarmed U.S. Air Force veteran last year.
DeKalb District Attorney Robert James said he would ask a grand jury to indict Officer Robert Olsen of the DeKalb County Police Department, accused of shooting Anthony Hill on March 9 while responding to a call of a naked man behaving erratically outside a suburban Atlanta apartment complex.
The family of the 27-year-old vet said he'd struggled with mental health problems.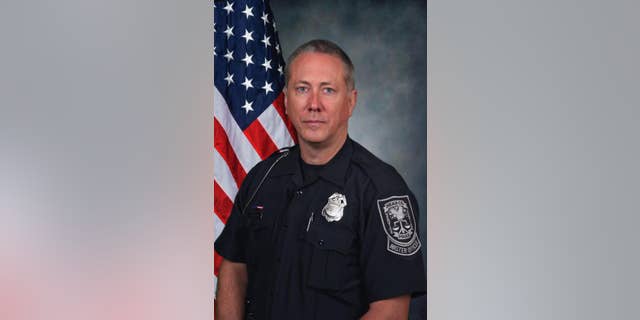 The DeKalb County Police Department said it was not able to comment on an ongoing investigation. A phone number for Olsen could not immediately be found, and it wasn't immediately clear whether he had a lawyer who could comment on the charges.
Tensions between police and minorities have risen across the country in the aftermath of a series of officer-involved shootings mostly involving white law enforcement officers and unarmed African-American males. Incidents in Missouri, New York and elsewhere have set off a national debate and repeated protests about police conduct.
James' office presents every case involving shootings by officers to a grand jury for civil review, and the grand jurors recommend whether a case should be considered for criminal prosecution. Ultimately, the district attorney decides whether to seek indictment.
Grand jurors in October heard evidence in the case but said inconsistencies and contradictions prevented them from being able to recommend whether or not the district attorney should pursue indictment. The grand jurors recommended further investigation.
James said at the time that he had "serious concerns" about the case.
Hill's family in November filed a wrongful death lawsuit against the DeKalb County Police Department, Olsen, the county and its board of commissioners.
The Associated Press contributed to this report.