El Chapo's big-money lawyers have defended a Gotti, gang members, other cartel bosses
They're either slick or a circus act – depending on whom you ask.
But there's no doubt Joaquín "El Chapo" Guzmán's three-man trial defense team have spent decades perfecting their craft – defending some of the most high-profile, dangerous accused criminals on the planet.
Here's the hard-charging trio working to make Guzmán a free man:
Manhattan lawyer and New Jersey native, Jeffrey Lichtman, 53, signed onto the accused cartel boss' defense team in August, after months of meetings – apparently much to 61-year-old Guzmán's delight – who wanted him on-board from the very beginning.
Lichtman victoriously represented the son of infamous Gambino crime boss John Gotti – John "Junior" Gotti – in 2005. That trial concluded with the throwing out of three murder conspiracy charges, acquittal on a $25 million securities fraud charge, and a deadlocked jury on every remaining count. Gotti Jr. walked away a free man.
"Chapo really trusts his lawyers and believes them," one law enforcement official connected to the Guzmán case told Fox News. "He was especially happy to get the Gotti lawyer – he is a Gotti fan."
"Mr. Lichtman's high-profile clients don't just make the news – they win their cases," declares his official website biography. Lichtman is listed as one of the country's "highest-rated" lawyers, with a client list that includes "those charged with narcotics offenses, money laundering, securities fraud, health care fraud, tax evasion, and murder and murder conspiracy."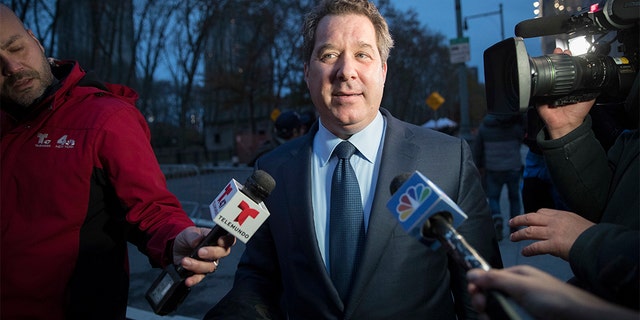 His recent roster included Thomas Rachko, a retired New York Police detective accused of robbing drug dealers; music industry rappers The Game and Fat Joe, as well as winning "the freedom for a client who had been convicted and sentenced to 27 years in prison for multiple counts of sexual assault."
In a recent interview, Lichtman even took the side of disgraced Hollywood bigwig Harvey Weinstein.
"Everyone knows these people were sleeping with him for favors," he asserted. "I could get a big payday to sit on my ass and watch as the accusers fall apart. But it's not for me. Right now, I want to fight."
Then there's attorney number two.
Baltimore-based William Purpura, 66, has stood by the "worst of the worst" since the early 1980s. It's a family business. One of his sons is his law firm partner, and his wife is a Baltimore County Circuit judge - who previously worked as a defense attorney in capital murder trials.
"He has successfully represented clients charged with the most serious federal criminal cases such as racketeering, continuing criminal enterprises, federal narcotic and conspiracies, international narcotics distribution, homicides, sex offenses – sex trafficking and child pornography – police corruption, white collar crimes," boasts his website biography.
He took on the case of larger-than-life gangster Linwood Rudy Williams in 1990. Williams was notorious for signing autographs as a twisted folk hero - who also ran a heroin conduit originating in Nigeria. He was found guilty and handed a life sentence in 1992.
Undeterred, Purpura defended Michael Antonio Reese Sr. in 1994. He managed to evade the death penalty. Reese was instead locked up for life, despite having stabbed his estranged wife and their two young sons. For Purpura, the outcome was considered a win.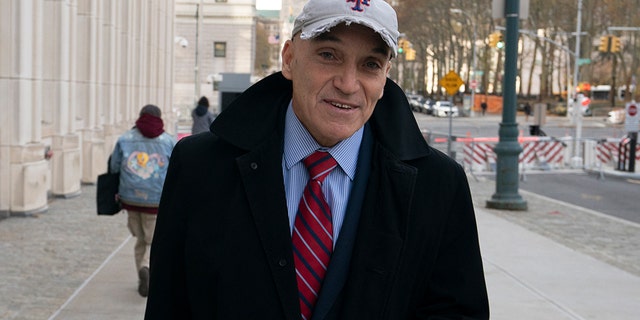 In 2005, he teamed up with another attorney 10 years his junior – Angel Eduardo Balarezo – to form co-counsel in defense of a D.C.-based gang member accused of murder and drug dealing. Their client got 22 years. That, too, was characterized as something of a victory.
The two have reportedly developed a strategy – Purpura opens, Balarezo closes. And this time, it's all in the name of working for Guzmán.
The D.C.-based Balarezo, 52, officially became Guzmán's private counsel in late September last year.
Purpura and Balarezo also jointly represented fellow drug kingpin Alfredo "Desert Ant" Beltran-Leyva – Guzmán's relative by blood, and his buddy turned bitter enemy.
The two men grew up in the same terrain of Sinaloa, making their mark as drug chiefdoms in the early 90's. Chapo went with the Sinaloa cartel, and Beltran-Leyva grew up in the Beltran-Leyva Organization (BLO). But cooperation between the two continued, entrenched even further after Beltran-Leyva – who became famous for his fashion choices centered on donning a grenade-adorned vest – married one of Guzmán's cousins.
But the blood brotherhood apparently soured around 2008, over accusations of snitching on one another to Mexican authorities. Beltran-Leyva was eventually caught in 2014, and shipped to D.C for his day in court - flanked by Balarezo.
In an odd twist of events, Guzmán is said to have specifically asked to meet the men who stood by his rival.
Beltran-Leyva was sentenced to life behind bars in April last year, after pleading guilty to distributing multiple tons of cocaine and meth.
While the same destiny now awaits if convicted – murder charges have been scrubbed from the indictment so El Chapo does not face death – the once world's-most-wanted man refused to enter any type of plea agreement, and demanded a trial from the start.
Throughout the pre-trial hearings, the Ecuador-born Balarezo has garnered attention with his animated press conferences outside the federal court building in Brooklyn. During jury selection earlier this month, one potential juror revealed his profession was as a Michael Jackson impersonator. While a blank-faced Guzmán seemed unamused, Balarezo conjured up laughs when he bantered cross the room, "show us the moonwalk!"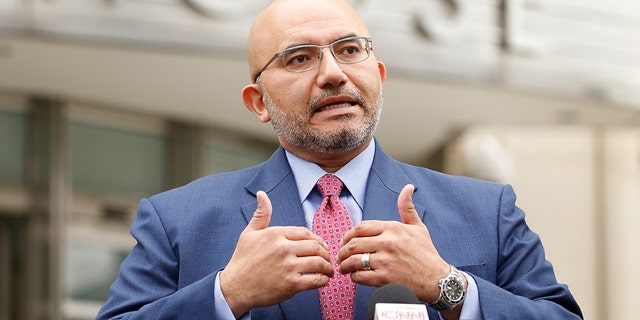 Balarezo, too, has his own history of making a mark in the international narco arena. In 2007, he scored a rare acquittal for a Colombian man charged with siphoning money for a foreign cocaine conglomerate.
Balarezo also represented Zhenli Ye Go, a Chinese-Mexican businessman and suspected fellow Sinaloa cartel member. He was nabbed in Mexico City in 2007 with more than $200 million in cash – and charged with funneling chemicals used to manufacture meth and laundering cartel-made finances.
The charges against him were dropped in 2009 with prejudice. He was extradited – despite fighting not to be shipped back – in October, 2016.
In heavily redacted court filings from October, prosecutors argued Balarezo's running of the mouth to the media was endangering potential witnesses. They accused him of leaking personal information about such witnesses in an effort to intimidate them. Earlier, he was made to sign a protective order pledging to cease divulging personal information, "to ensure that the Sinaloa Cartel does not harm or kill those witnesses." Balarezo denied he violated the order.
He has made a point in the media of highlighting that he joined the Guzmán legal team despite concerns over whether or not he would be paid, and if so, whether or not U.S authorities would then attempt to expropriate the money.
MANIPULATION, FEAR, SNITCHES, AND A NEW CELL: BEHIND THE SCENES AS EL CHAPO GOES TO TRIAL
CHAPO'S BEAUTY QUEEN WIFE LIVING LAVISHLY - AWAY FROM THE COURTROOM
Given the trial is expected to go on for at least four months, the defense attorney price tag is sure to run into the millions of dollars. Guzmán told Judge Brian Cogan he wanted his family south of the border to front the fees.
Late last year, his lawyers sought a trial delay under the guise they had not received enough money to properly prepare for a then-scheduled April trial. A delay was granted. But prosecutors have argued legal funds were coming from cartel money.
"Of course they are getting paid with dirty money. That usually does happen on these drug cases," asserted Derek Maltz, former Special Agent in Charge of the Drug Enforcement Administration (DEA) Special Operations Division in New York. "The kids, who are running operations in the cartel now, and his wife have access to tremendous amounts of money to easily pay the high price to attorneys. I am sure he has assets hidden around the globe."
Guzmán's California-born, 29-year-old wife Emma Coronel Aispuro is known for her lavish lifestyle, with no other revealed source of income other than what has stemmed from her more 11-year marriage to the cartel king.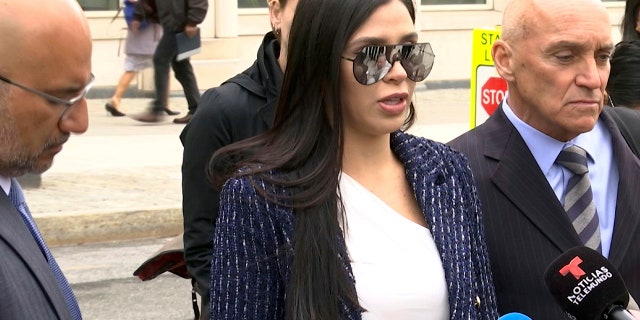 In court documents, prosecutors have claimed they aim to seize at least $14 billion in profits from Guzmán and his Sinaloa cartel. The onus, for now, is said to be on Mexican authorities, who have reportedly not yet taken the vast array of goods and assets.
Chapo attorneys did not immediately respond to a request for comment with regards to funding.
In the initial months after extradition, between January and October, it was the U.S taxpayer who controversially were stuck with the legal bill – in the form of several public defenders assigned to the case.
But the team in place now "are good lawyers," noted David Gaddis, CEO of international protection firm G-Global Protection Solutions, and a former chief of enforcement operations at the DEA. "They aren't going to work on the cheap."
Outside the courtroom, Guzmán has yet another three-person team of attorneys rallying on his behalf. Earlier this month, one of them – Mariel Colon Miro – wrote a two-page letter requesting the judge issue permission for him to hug his wife, whom he has not conversed with for more than two years. The request was denied.
Despite the accusations of barbarity and cold-blooded slaughter leveled against him, Guzmán's private attorneys have made their high-profile client something of an unlikely poster child for prison reform and human rights abuses. They have long bemoaned his cell is too small and too cold, the solitary confinement is taking its toll, and his physical and mental health was fast-falling – slipping into depression, and suffering from auditory hallucinations.
But one Guzmán law enforcement official connected to the case dismissed any suggestion the accused drug leader is being in any way treated outside the legal framework.
"Of course they would argue that," said the source. "He hasn't been around coke in a few years."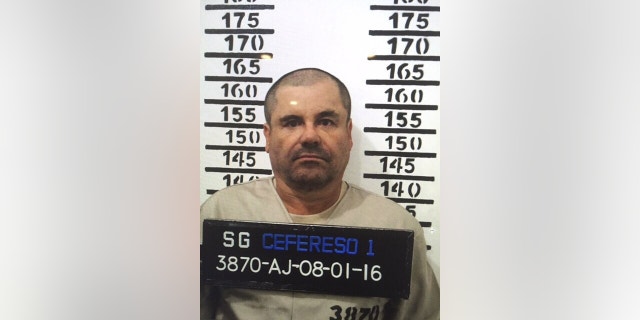 Nonetheless, one inside source told Fox News the typically quiet Guzmán seems to light up a little during his lawyer meetings, and appears convinced they will set him free. According to the Baltimore Sun, Guzmán asks the latest on what President Trump has said, and conveys remorse he may never see his 95-year-old grandmother again.
And while the odds seem stacked against Guzmán, who has long been the grim fodder of folklore – with prosecutors claiming to have copious amounts of evidence to back up the 17-count indictment – his defense attorneys are taking the apparent strategy of insisting he was just a middleman rather than a narco bigwig. They have argued their client was merely the fall guy in a vast conspiracy orchestrated at the top levels of the "corrupt" Mexican and U.S. governments.
The other side sees it all as hot air.
"Complete fools," responds one U.S official close to the case. "The lawyers are all talk."