FOX NEWS FIRST: Mueller team not interested in alleged Trump informants, aide says; Trump-Kim summit in doubt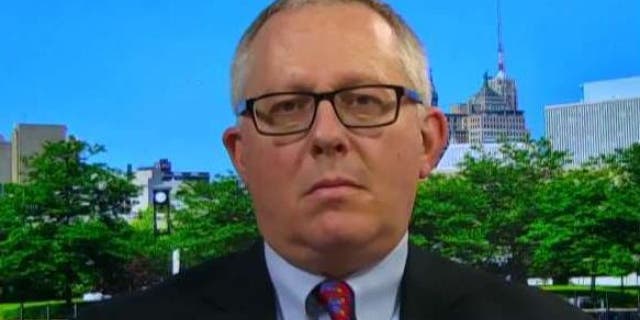 NEWYou can now listen to Fox News articles!
Welcome to Fox News First. Not signed up yet? Click here.
Developing now, Wednesday, May 23, 2018
Special Counsel Robert Mueller's investigators didn't seem to care when told about alleged informants in the 2016 Trump presidential campaign, a former adviser says
President Trump casts new doubt that a scheduled June 12 summit with North Korean leader Kim Jong Un will happen, telling reporters there was a 'very substantial chance that it won't work out'
Porn star Stormy Daniels' lawyer, Michael Avenatti, faces increasing scrutiny over his business dealings after a judge orders his law firm to pay $10 million to a former colleague
A longtime business associate of Trump lawyer Michael Cohen pleaded guilty to tax fraud in a deal where he agreed to cooperate with ongoing investigations
Four states -- Georgia, Texas, Arkansas and Kentucky -- cast votes in primary and runoff races ahead of the November midterms Tuesday, with Georgia Democrats giving Atlanta lawyer Stacey Abrams a chance to become the first black female governor in American history and a Kentucky high school math teacher upsetting the state's House GOP leader in close race
THE LEAD STORY: MUELLER'S TEAM NOT INTERESTED IN TRUMP CAMPAIGN 'INFILTRATION'? - Former Trump campaign adviser Michael Caputo opened up to Fox News about alleged informants who approached him during the 2016 presidential election, and revealed that Robert Mueller's special investigators didn't seem to care at all ... "I gave this information to the House and Senate Intelligence Committees, and I gave this information to the Mueller team. They never reached out to the intermediary to check on it," he told Neil Cavuto Tuesday on "Your World." "They didn't even seem to be taking notes." Caputo said he was approached in early May 2016 by an intermediary "who had been talking to a government official" looking to connect with the Trump campaign -- purportedly to hand off Hillary Clinton-related emails. Caputo told Cavuto that this intermediary is a friend of his willing to go on the record at the right time. He noted both were amazed to be contacted from a government organization, which he didn't name. Caputo said actual staff members of the government agency had Clinton's emails. He noted he didn't want possession of these emails, thinking they might be classified documents. He urged the intermediary to go through proper whistleblower channels.
TRUMP-KIM SUMMIT COULD BE DELAYED: President Trump on Tuesday suggested his historic summit with North Korean dictator Kim Jong Un could be delayed past the scheduled date of June 12 in Singapore, amid threats from the rogue regime to cancel talks after U.S.-South Korean military exercises... "If it doesn't happen, maybe it will happen later. You never know about deals. I've made a lot of deals, you never really know," Trump said. "It may not work out for June 12." The president's comments came during an Oval Office meeting with visiting South Korean President Moon Jae-in. The two leaders discussed a strategy for denuclearization of the Korean Peninsula, and Trump's potential upcoming summit with Kim. North Korean officials last week had also expressed resistance to Trump's request for complete denuclearization.
STORM CLOUDS OVER PORN STAR'S LAWYER: A federal bankruptcy court judge in Southern California has ordered a law firm managed by Michael Avenatti to pay $10 million to an attorney who claimed that the firm stiffed him on the first installment of a $4.85 million settlement ... The decision was the latest black eye for Avenatti, who has achieved media notoriety for representing adult film star Stormy Daniels, aka Stephanie Clifford, in her fight against a confidentiality agreement preventing her from discussing an alleged 2006 sexual encounter with Donald Trump. On a personal level, his wife told Fox News last week she wants a divorce, pointing to his extravagant, big-money lifestyle. The complaints against Avenatti are not related to his representation of Daniels, as the attorney himself angrily pointed out to the news media after Tuesday's decision. But he is facing questions over how he obtained bank records belonging to Trump's personal attorney, Michael Cohen.
COHEN PARTNER PLEADS GUILTY: A longtime business partner of President Trump's personal lawyer, Michael Cohen, has pleaded guilty to tax fraud in a deal that requires him to cooperate in any ongoing investigations ... New York City taxi magnate Evgeny Freidman entered the guilty plea on Tuesday at a court in Albany. A person briefed on the plea deal says Freidman agreed to cooperate with federal or state authorities. State prosecutors charged Freidman last year with pocketing $5 million in state taxes on taxis he managed.
PRIMARY TUESDAY ROUND-UP: It was a big night for women Tuesday as four states cast primary and runoff ballots, with Georgia Democrats giving Atlanta lawyer Stacey Abrams a chance to become the first black female governor in American history ... Abrams set new historical marks already with a primary victory that made her the first black nominee and first female nominee for governor of either majority party in Georgia. Meanwhile, in the GOP gubernatorial race in the Peach State, Lt. Gov. Casey Cagle and Secretary of State Brian Kemp advanced to a July runoff vote after grueling campaigns that saw the candidates battling over who carried the most social conservative credentials.
Voters also picked nominees in Kentucky, Arkansas and Texas ahead of the November midterms. High school math teacher Travis Brenda ousted Kentucky House Majority Leader Jonathan Shell with a narrow win in the GOP primary race. In Arkansas, State Rep. Clarke Tucker, who national Democrats touted as the party's best chance to reclaim the 2nd Congressional District, won the four-person primary for the district covering Little Rock and seven central Arkansas counties. The seat is currently held by Republican U.S. Rep. French Hill. And in Texas, Lizzie Pannill Fletcher, a liberal outsider who founded an activist group against President Trump, lost her insurgent bid for a U.S. House seat in Houston. Meanwhile, former sheriff Lupe Valdez became the first openly gay and Latina nominee for governor in Texas history.
AS SEEN ON FOX NEWS
CROOKED JUSTICE: "This is about saving the American justice system. This has got to be cleaned up, and that takes somebody from outside." – Rep. Louie Gohmert, on "Happening Now," urging the appointment of a second special counsel to probe alleged abuses by the FBI and Justice Department. WATCH
A CAUTIONARY TALE: "[Robert Mueller] is a man who chooses a person, then looks for a crime to hang on that person." - John Kiriakou, former CIA officer who was imprisoned for leaking classified information to journalist, on "Tucker Carlson Tonight" warning President Trump about Special Counsel Robert Mueller's alleged tactics. WATCH
TRENDING
Philip Roth, fearless and celebrated author, dies at 85.
MS-13 gang member known as 'Animal' sentenced to 40 years in prison over killing of 15-year-old boy.
NFL considers proposed 15-yard penalty for kneeling, report says.
PHOTOS: Eagle snatches fox holding rabbit in mouth.
THE SWAMP
Paul Ryan facing internal pressure to step aside early as speaker.
Bernie Sanders spokesman fuels 2020 speculation in new book
Huma email horror returns to haunt FBI brass, in IG report on Clinton case.
New York legislature appoints new attorney general to replace disgraced Schneiderman.
ACROSS THE NATION
MS-13 crackdown wins praise for Trump ahead of NY gang summit.
Coast Guard searches for Carnival Cruise passenger who fell overboard.
Missing Florida hairstylist feared dead; coworker named as suspect in disappearance.
Geothermal plant in Hawaii volcano's crosshairs believed by some to be on sacred ground.
#ProudAmerican: Michigan quadruplets to serve in different branches of military after high school graduation.
MINDING YOUR BUSINESS
Tens of thousands of Las Vegas casino workers OK strike.
Facebook wants ad buyers to provide Social Security numbers.
Hawaii volcano eruption hurts tourism, costs local economy millions of dollars.
Amazon CEO Bezos draws ACLU facial recognition device plea.
Publix faces boycott over donation to 'proud NRA sellout' in Florida election.
Sears to close 40 more stores this summer: report.
FOX NEWS OPINION
John Stossel: Junk science locks up innocent people.
Nicole Saphier M.D.: What Planned Parenthood could learn from me.
Printus LeBlanc: Seattle created its homelessness crisis.
HOLLYWOOD SQUARED
'Roseanne' finale recap: A storm puts the Conner household in jeopardy.
'American Idol' finale beats 'The Voice' for the first time but it's still not a win for ABC.
Royal wedding gift bags fetching a pretty penny on eBay.
DID YOU HEAR ABOUT THIS?
Restaurant changes 'Miso Lucky Bowl' name after Twitter backlash, accusations of 'casual racism.'
Thousands of human bones discovered in Denmark reveal gruesome 'barbarian' war rituals.
Alabama town terrorized by 'poop train' gets free Febreze samples.
STAY TUNED
On Fox News:
Fox & Friends, 6 a.m. ET: Nassau County Police Commissioner Patrick Ryder previews President Trump's visit to the MS-13 hotbed. It's Fleet Week in New York City, and Fox & Friends will be live from New York Harbor for the Parade of Ships. The Federalist's Mollie Hemingway breaks down the latest developments in the Russia investigation and campaign surveillance scandal.
On Fox Business:
Mornings with Maria, 6 a.m. ET: Guests include: Gordon Chang, author of "Nuclear Showdown: North Korea Take on the World,"; Rep. Jeb. Hensarling; former U.S. Sen. Joe Lieberman; RNC Chair Ronna McDaniel; Cal Turner Jr., former Dollar General CEO.
Cavuto: Coast to Coast, Noon ET: Rep. Bob Goodlatte; Lance Fritz, Union Pacific CEO.
The Intelligence Report, 2 p.m. ET: Rep. John Garamendi.
After the Bell, 4 p.m. ET: Stephen Orlins, president of the National Committee on United States-China Relations.
The Evening Edit, 5 p.m. ET: Steve Hilton, "The Next Revolution" host; Rep. Marsha Blackburn; Stefan Seling, former undersecretary of International Trade; Fresno County, Calif., Sheriff Margaret Mims.
On Fox News Radio:
Benson & Harf, 6 p.m. ET: Don't miss the new show hosted by Guy Benson, political editor at Townhall.com and Marie Harf, former senior adviser of strategic communications at the State Department.
The Fox News Rundown podcast: On Tuesday, intelligence officials briefed members of Congress on election security, due to heightened concerns over Russian interference in the 2016 presidential election. Lance Lucas, CEO of Digit All Systems, discusses the fears over threats to the 2018 midterm elections. President Trump hosted South Korean President Moon Jae-in at the White House as North Korea threatens to cancel the June 12 summit. Fox News Chief White House correspondent John Roberts sounds off on the rocky road to the scheduled Trump-Kim summit. Plus, commentary by Karol Markowicz, columnist for FoxNews.com and the New York Post
Want the Fox News Rundown sent straight to your mobile device? Subscribe through Apple Podcasts, Google Play, and Stitcher.
The Brian Kilmeade Show, 9 a.m. ET: Rep. Cathy McMorris Rodgers on whether House Speaker Paul Ryan should step down early; Rep. Brian Babin on the doubt surrounding the Trump-Kim summit and the latest from Iran; White House deputy press secretary Hogan Gidley on Trump's visit to New York to highlight feds' crackdown on MS-13.
#OnThisDay
2013: The Boy Scouts of America throws open its ranks to gay Scouts, but not to gay Scout leaders.
1984: Surgeon General C. Everett Koop issues a report saying there is "very solid" evidence linking cigarette smoke to lung disease in non-smokers.
1934: Bank robbers Clyde Barrow and Bonnie Parker are shot to death in a police ambush in Bienville Parish, La.
Fox News First is compiled by Fox News' Bryan Robinson. Thank you for joining us! Enjoy your day! We'll see you in your inbox first thing Thursday morning.