FOX NEWS FIRST: Ex-Trump aide Nunberg goes from defiant to compliant with Mueller; New FBI bias in Clinton case?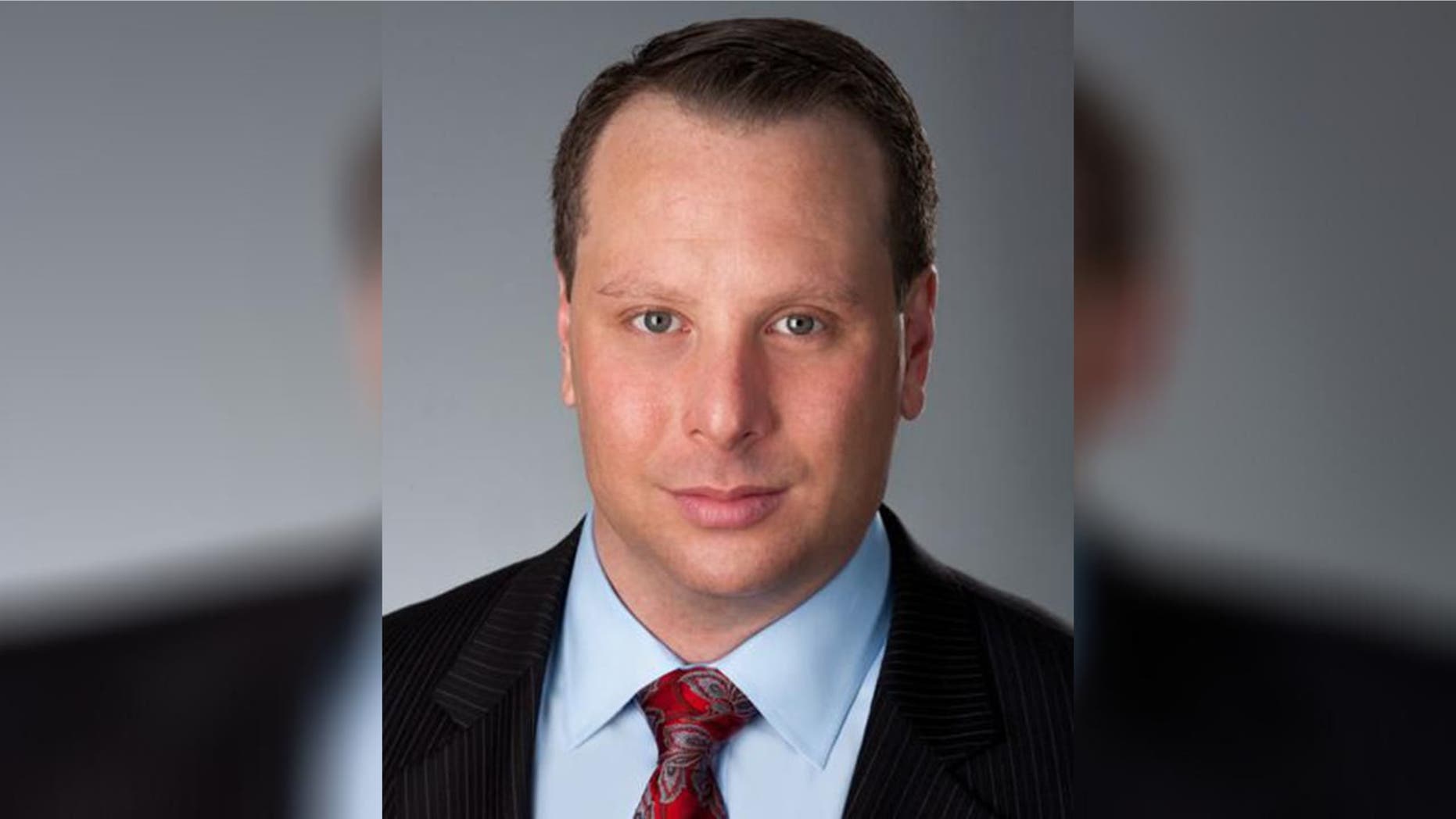 Welcome to Fox News First. Not signed up yet? Click here.
Developing now, Tuesday, March 6, 2018
A former Trump campaign aide flip-flops on his vow not to cooperate with a subpoena from Special Counsel Robert Mueller after a series of bizarre interviews
Congressional Republicans are renewing calls for a second special counsel, amid new revelations in the Hillary Clinton email case and Russia investigation
Alleged anti-Trump FBI agent Peter Strzok was told of possible breach in Hillary Clinton's email server, but did not follow-up in the investigation, sources tell Fox News
President Trump is refusing to 'back down' from his plan to place tariffs on imported steel and aluminum, despite pleas from House Speaker Paul Ryan and other Republicans
Florida's Senate passes a bill that allows some teachers to carry guns in schools and places new restrictions on gun purchases
A former ESPN anchor makes lurid, bombshell allegations against the sports network in a new sexual harassment and discrimination lawsuit 
THE LEAD STORY - FROM 'ARREST ME' TO 'I'LL COOPERATE': After spending much of Monday generating headlines with a vow not to cooperate with Special Counsel Robert Mueller's subpoena in the Russia collusion investigation, a former Trump campaign official ultimately did an about-face and now reportedly says he will cooperate ... Sam Nunberg told the Associated Press he was angry over Mueller's request to appear in front of a grand jury and turn over communications with other ex-officials. But he predicted that, in the end, he'd find a way to comply. "I'm going to end up cooperating with them," he said.
Nunberg's change of heart late Monday was the culmination of a series of bizarre interviews, including one on CNN where host Erin Burnett asked him whether he had been drinking.  It was a sharp reversal from the stance Nunberg took earlier in the day, when he defiantly said, "Let him [Mueller] arrest me."  Nunberg insisted he was not going to appear in front of a Mueller grand jury later this week. He told the Washington Post that Mueller's team requested records from him of conversations he had with outgoing White House communications director Hope Hicks, former White House strategist Steve Bannon, Trump attorney Michael Cohen, former Trump campaign manager Corey Lewandowski and adviser Roger Stone. A source close to the Trump campaign told Fox News that Nunberg was fired twice "for good reason" and known to be erratic.
AN INEVITABLE SECOND SPECIAL COUNSEL?: Congressional Republicans are renewing calls for a second special counsel this week, with some suggesting the move may become "unavoidable," amid new revelations related to the end of the Hillary Clinton email probe and the beginning of the investigation into Russian meddling and alleged collusion with Trump campaign associates during the 2016 presidential election ...  Over the last year, Justice Department inspector general Michael Horowitz has been conducting a review of the FBI and DOJ's actions related to the investigation into Clinton's use of a private email server while she was secretary of state. A final report on the investigation is expected within several months.
But despite Horowitz's reputation as "a fair guy, according to House Oversight Committee Chairman Trey Gowdy, R-S.C., GOP lawmakers are leaning toward a second special counsel to find the facts. "I think we're trending perhaps towards another special counsel," Gowdy told Fox News' Maria Bartiromo. "I'm reluctant to call for a second special counsel, but I think it might be unavoidable in this fact pattern." Last week, 13 House Republicans, not including Gowdy, penned a letter to Attorney General Jeff Sessions saying the appointment of another special counsel was "of the utmost importance."
NEW QUESTIONS ABOUT CLINTON EMAIL INVESTIGATION: During the final months of the Clinton email investigation, FBI agent Peter Strzok was advised of an irregularity in the metadata of Hillary Clinton's server that suggested a possible breach, but there was no significant follow up, according to two sources with knowledge of the matter ... Sources told Fox News that Strzok, who sent anti-Trump text messages that got him removed from the ongoing Special Counsel Robert Mueller's Russia probe, was told about the metadata anomaly in 2016, but did not support a formal damage assessment. One source said: "Nothing happened." Fox News is told the Justice Department Inspector General, Michael E. Horowitz, is aware of the allegations.
FEAR OF A TRADE WAR: House Speaker Paul Ryan and other Republicans are urging President Trump to back away from his plan to place tariffs on imported steel and aluminum, which they fear could spark a dangerous trade war ... However, Trump says he's "not backing down." The president says Canada and Mexico will not be spared from his plans for special import taxes on steel and aluminum. But he is holding out the possibility of later exempting the longstanding friends if they agree to better terms for the U.S. in a revised North American Free Trade Agreement.
FLORIDA STARTS TAKING ACTION ON GUNS: In the wake of the deadly mass shooting at a high school in Parkland last month, the Florida Senate passed a bill on Monday that would create new restrictions on gun sales, and also allow some teachers to carry guns into schools ... The Senate narrowly approved the bill 20-18 after legislators debated the heated topic during an emotional three hours, as both Democrats and Republicans said there were parts of the bill they didn't agree with.
'RIFE WITH MISOGYNY': An ESPN former anchor and legal analyst has filed a bombshell sexual harassment and discrimination lawsuit filled with lurid allegations against the network ... The suit was filed this past weekend by Adrienne Lawrence. "ESPN is, and always has been, a company rife with misogyny," states the first line of the complaint, according to the Connecticut Law Tribune. According to the suit, male executives and talent at ESPN "keep 'scoreboards' naming female colleagues they are targeting for sex." It also alleges that men openly watch porn on their computers, and made comments in Lawrence's presence like wondering what the singer Rihanna must "taste like," The New York Post reported.
AS SEEN ON FOX NEWS
THE COMMUNITY ORGANIZER IS NO LONGER FROM THE COMMUNITY: "He wants to move into this part, this area of Chicago, and plop down his great big library. Community organizers are opposing the community-organizer-in-chief."– Stuart Varney, on "Varney & Co.," sounding off on why local community organizations in Chicago are critical of former President Obama's plan to build his presidential library on the site of Jackson Park. WATCH
A #METOO OSCARS WITHOUT THE #METOO HEROES: "[This] was supposed to be the big #MeToo Oscars," Coulter said. "Very quickly [they] went off the rails." –  Ann Coulter, on "The Ingraham Angle," arguing that the Oscars pushed aside the #MeToo movement in favor of politically-charged speeches against President Trump and in favor of illegal immigration. WATCH
THE SWAMP
Texas holds first 2018 primary amid surge of Democratic voters.
Mississippi GOP Sen. Thad Cochran resigning April 1 amid health challenge.
Trump's DACA deadline passes under legal cloud, with urgency dwindling in Congress.
ACROSS THE NATION
Probe finds deadly Niger mission lacked proper approval.
Union coffee boys pulled in over $42 an hour working Hudson Yards project, lawsuit charges.
Report: Houston Texans avoiding free agents who protested during national anthem.
Kansas man deported after disgruntled ex-girlfriend reports him to ICE, report says.
MINDING YOUR BUSINESS
Walmart is now in the meal kit business.
'Pharma Bro' Shkreli must forfeit $7.36M in assets that may include Picasso, Wu-Tang Clan album.
United Airlines bonus program on 'pause' after worker outcry.

FOX NEWS OPINION
Greg Gutfeld: Rehab for Trump-haters in three easy steps!
Cal Thomas: Trump boldly wades into cutting federal government down to size -- will it work?
Digital terrorism in 2018 - Generation Z has arrived.
HOLLYWOOD SQUARED
'Death Wish' director Eli Roth swears he didn't set out to make a pro-gun movie after backlash.
ABC star Jimmy Kimmel's 'divisive,' politically charged Oscars were lowest on record.
Embarrassment as Emma Watson sports feminist tattoo with grammatical error.
DID YOU HEAR ABOUT THIS?
Flying cars? Porsche executive hints at taxis in the sky.
Stephen Hawking says he knows what happened before the dawn of time.
'Planet Parade' to light up night sky in March: How to watch the rare event.
Toddler needs 125G surgery in order to smile for the first time.
STAY TUNED
On Fox News:
Fox & Friends, 6 a.m. ET: Seven years after the death of his brother Brian, Kent Terry reveals why he is appealing to President Trump to reopen the Fast and Furious case. Sen. Joe Manchin talks school security and gun control. Plus, the Mueller team subpoenas documents from top Trump campaign aides. Judge Andrew Napolitano on what this says about the scope of the investigation. Finally, could Democrats really turn the Lone Star State blue? We'll take a closer look.
The Story with Martha MacCallum, 7 p.m. ET: Meet Kyle Kashuv, the conservative Parkland massacre survivor whose story has been ignored by the mainstream media.
Tucker Carlson Tonight, 8 p.m. ET: "Talking Back to Facebook" author Jim Steyer on how parents can protect their children from the potential dangers of a new app for kids.
Fox News @ Night, 11 p.m. ET: Shannon Bream is live and on the scene in Sacramento, Calif. to get a closer look at the conflict between ICE and local authorities over illegal immigrants.
On Fox Business:
Mornings with Maria, 6 a.m. ET: Guests include: Rep. Jeb Hensarling, House Financial Services Committee chairman; Ralf Speth, Jaguar Land Rover CEO; Sen. John Kennedy, R-La.; Julie Sweet, Accenture North America CEO.
Varney & Co., 9 a.m. ET: Texas Attorney General Ken Paxton; Rep. Jim Jordan; Todd Leebow, Majestic Steel CEO; Leonard Marshall, former Super Bowl champion and NFL great.
Cavuto: Coast to Coast, Noon ET: Rep. Matt Gaetz.
On Fox News Radio:
The Fox News Rundown podcast: President Trump floated the possibility of ditching his controversial new steel and aluminum tariff plan if NAFTA is renegotiated to terms more favorable to the United States. Nile Gardiner, director of The Heritage Foundation's Margaret Thatcher Center for Freedom, discusses the president's new trade tactic. Energy leaders gather in Houston for CERAWeek as the U.S. continues its pace to pass Russia on the list of top oil producers. Industry experts discuss the future of fuel. Plus, commentary from Fox News contributor Jessica Tarlov.
Want the Fox News Rundown sent straight to your mobile device? Subscribe through Apple Podcasts, Google Play, and Stitcher.
The Brian Kilmeade Show, 9 a.m. ET: Amb. Dennis Ross on President Trump's meeting with Israeli Prime Minister Benjamin Netanyahu; Dr. Drew Pinsky on the nation's opioid crisis; New York Post columnist on Trump's tariffs plan and the latest in Mueller's Russia investigation. Shannon Bream on California vs. ICE agents.
#OnThisDay
2013: Sen. Rand Paul, R-Ky., a critic of the Obama administration's drone policy, launches an old-fashioned filibuster to block Senate confirmation of John Brennan's nomination to be CIA director; Paul lasts nearly 13 hours before yielding the floor.
1857: The U.S. Supreme Court, in Dred Scott v. Sandford, rules 7-2 that Scott, a slave, is not an American citizen and therefore cannot sue for his freedom in federal court.
1836: 'Remember the Alamo': The Alamo in San Antonio, Texas, falls as Mexican forces led by General Antonio Lopez de Santa Anna storm the fortress after a 13-day siege; the battle claims the lives of all the Texan defenders, nearly 200 strong, including William Travis, James Bowie and Davy Crockett.
Fox News First is compiled by Fox News' Bryan Robinson. Thank you for joining us! Enjoy your day! We'll see you in your inbox first thing Wednesday morning.