FOX NEWS FIRST: Big questions about Trump-GOP tax reform plan; Remembering Hugh Hefner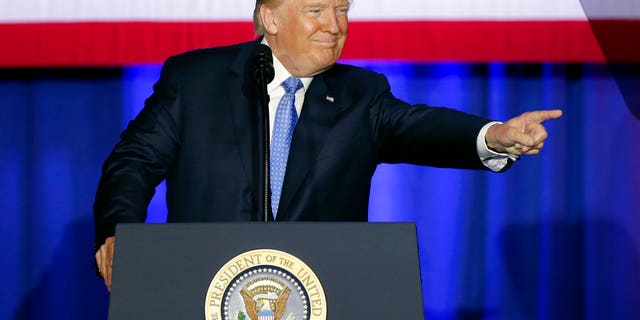 TOP OF THE MORNING
It's Thursday, Sept. 28, 2017. Welcome to Fox News First, your destination for all the news you need to start the day. To have your early morning news fix emailed directly to your inbox, subscribe by clicking here.
Here's your Fox News First 5 - the first five things you need to know today:
Tax reform will take bipartisan support. Can President Trump get a deal?
Playboy founder Hugh Hefner dies at 91
Fox News poll: Most voters oppose seeing NFL players kneel during the national anthem
Facebook CEO Mark Zuckerberg fires back at Trump's allegations of collusion
Former first lady Michelle Obama slams women who voted for Trump
Plus, tune in to Fox & Friends, starting at 6 a.m. ET for an exclusive interview with President Trump.
Let's take a closer look at these stories ...
THE LEAD STORY: President Trump and Republicans are looking for ways to win Democratic support for their tax reform plan that's intended to provide relief to the middle class ... The stakes are high: Tax reform was a key campaign promise for Trump, and he needs a legislative victory after Republicans failed to deliver on healthcare. A setback on tax reform could be catastrophic for the GOP with seats at stake in the 2018 midterm elections. … However, getting any substantial Democratic support could be a heavy lift. Already, party leaders have panned the proposal: "Republicans' tax framework is not tax reform," House Minority Leader Nancy Pelosi says. "It is a framework that gives away the store to the wealthiest." Trump might apply pressure to vulnerable Democrats to win support – or he could resort to a charm offensive: Trump invited Indiana Democratic Sen. Joe Donnelly to fly with him on Air Force One. But the president also warned in Indianapolis Wednesday that if Donnelly won't back the plan, "We will come here, we will campaign against him like you wouldn't believe."
PLAYBOY'S FOUNDER DIES: Hugh Hefner, a key figure in America's sexual revolution, died Wednesday at the Playboy Mansion in Los Angeles ... The 91-year-old publisher succumbed to natural causes, surrounded by loved ones. With a bon vivant philosophy, urbane sophistication and sheer marketing brilliance, Hefner was the ultimate playboy. A who's who of celebrities and sports figures flocked to the Playboy Mansion during Hefner's nearly 70-year career. Asked by the New York Times in 1992 of what he was proudest, Hefner responded: "That I changed attitudes toward sex. That nice people can live together now. That I decontaminated the notion of premarital sex. That gives me great satisfaction."
NATIONAL ANTHEM PROTESTS SACKED: Fifty-five percent of voters in the latest Fox News poll see kneeling during the national anthem as an inappropriate form of protest ... That's down 6 percentage points from 61 percent who felt that way a year ago. Those most likely to disapprove: Trump voters (90 percent), Republicans (86 percent), veterans (65 percent), whites (63 percent), independents (62 percent), and men (60 percent).
Overall, 41 percent consider kneeling an appropriate way to protest, up from 32 percent a year ago. The increase comes largely from jumps among blacks (21 percent), Democrats (17 percent), and women (16 percent).
NO "FRIEND" REQUESTS BETWEEN TRUMP AND ZUCKERBERG: Facebook founder Mark Zuckerberg has denied President Trump's allegations of collusion between the social media network and anti-Trump news organizations, saying Facebook represents "what all ideas look like" ... Trump blasted social media and "fake news" outlets on Twitter Wednesday after Facebook announced plans to hand over to Congress political ads on the site that were purchased by Russian operatives. The president said Facebook, the New York Times, Washington Post and "networks" were "always anti-Trump," and suggested collusion among the media groups. Zuckerberg denied Trump's charges, saying Facebook was meant to be a place where everyone had a voice and could share their ideas.
THE RETURN OF MICHELLE OBAMA: The former first lady ripped women who voted for President Trump, suggesting they voted against their own interests ... "Any woman who voted against Hillary Clinton voted against their own voice," Obama said in Boston. She also suggested female voters for Trump were just going with the pack. She was taking a swipe at a large swath of the population -- according to exit polls, 41 percent of women backed Trump in November.
ABOUT LAST NIGHT
FREE SPEECH AN ENDANGERED SPECIES: "These [protesting] students don't want other students to hear my view. They're afraid I might actually persuade them." – Alan Dershowitz, Harvard Law professor, on "The Story with Martha MacCallum," reflecting on progressives who attempt to shout down his speeches, even though he is a liberal who voted for Hillary Clinton. WATCH
SELLING TAX REFORM: "This tax code is 31 years of special interest carveouts and as a result of that, people pay higher tax rates ... The GOP plan ends 31 years of special interest carveouts and high taxes" – House Speaker Paul Ryan, on "Hannity," making the case for Republicans' tax overhaul plan. WATCH
MINDING YOUR BUSINESS
Labor Day deals, post-hurricane demand to lift September auto sales: analysts.
Toyota to form electric car technology venture with Mazda.
Derek Jeter's $1.2 billion Miami Marlins bid wins unanimous approval.
Toshiba signs deal to sell chip unit to Bain-Apple led group for $18 billion.
NEW IN FOX NEWS OPINION
Geraldo Rivera: Puerto Ricans are suffering. Your fellow Americans need help, not a lecture.
John Stossel: The incredible threat to free speech that no one is talking about.
Newt Gingrich: Will we renew our patriotism and respect our shared history, America, or choose decay.
Ta-Nehisi Coates' new book a bitter lament on Obama's presidency that deserves to be heard.
HOLLYWOOD SQUARED
OBJECTified preview: Simon Cowell on singers judging singers.
Justin Timberlake reportedly finalizing NFL deal for Super Bowl halftime performance.
The View is reportedly replacing Jedediah Bila with Meghan McCain.
Lingerie football league declares its players will stand for the national anthem.
DID YOU HEAR ABOUT THIS?
Where to get free joe on National Coffee Day.
Bernie Sanders, Barack Obama have new spider species named in their honor.
Florida Whataburger sued for "only white" hiring policy.
Breast cancer survivor credits Weight Watchers with helping to save her life.
STAY TUNED
On Fox News:
Fox & Friends, 6 a.m. ET: Don't miss Pete Hegseth's exclusive interview with President Trump as the commander-in-chief tackles all the hot-button issues -- from tax reform, to NFL anthem protests to North Korea and more!
Your World with Neil Cavuto, 4 p.m. ET: Gov. Ricardo A. Rosselló updates the situation in Puerto Rico after Hurricane Maria's devastation; Rep. Tim Ryan sounds off on whether Democrats will work with Republicans on tax cuts.
The Story with Martha MacCallum, 7 p.m. E.T.: Martha asks high school football coach Joe Kennedy, who was punished for bending a knee in post-game prayer, for his views on NFL players' protests during the national anthem.
Tucker Carlson Tonight, 8 p.m. ET: Get Tucker's take on Trump's allegations of collusion between Facebook and the mainstream media.
Hannity, 9 p.m. ET: Don't miss Sean's exclusive interview with talk radio icon Rush Limbaugh!
On Fox Business:
Mornings with Maria, 6 a.m. ET: Tax reform will be the hot topic. Guests include House Ways and Means Committee Chair Kevin Brady, House Majority Leader Kevin McCarthy and U.S. Treasury Secretary Steven Mnuchin
Varney & Company, 9 a.m. ET: Former HHS Secretary Tommy Thompson gives his take on the GOP's chances of ever repealing, replacing ObamaCare; Brandon Steiner, CEO of Steiner Sports Marketing, talks about his company's hurricane relief efforts.
Countdown to the Closing Bell, 3 p.m. ET: Sportscaster and basketball great Len Elmore gives his perspective on the bribery scandal rocking college hoops.
The Brian Kilmeade Show, 9 a.m. to noon ET: Baseball great Darryl Strawberry discusses the nation's opioid crisis and his new book, "Don't Give Up on Me: Shedding Light on Addiction."
The Tom Shillue Show, 3-6 p.m. ET: "The Five's" Dana Perino talks about rumors of civil war within the GOP and whether the party has any chance of passing tax reform.
#OnThisDay
1995: Israeli Prime Minister Yitzhak Rabin and PLO chairman Yasser Arafat sign a peace accord at the White House.
1976: Muhammad Ali retains his world heavyweight crown with a close 15-round decision over Ken Norton at Yankee Stadium.
1928: Scottish medical researcher Alexander Fleming discovers penicillin.
1850: Flogging is abolished as a form of punishment in the U.S. Navy.
Thank you for joining us on Fox News First! Enjoy your day and see you in your inbox first thing tomorrow morning!