Four vehicles struck by gunfire on Washington highway near Seattle-Tacoma International Airport
Authorities are searching for whoever opened fire on four vehicles on a highway in Washington state near Seattle-Tacoma International Airport on Wednesday.
The Washington State Patrol said the shootings happened in the southbound lanes of State Route 509 on the west side of the airport around 1:30 p.m., and all the vehicles were struck by bullets on the driver's side.
No injuries were reported.
"We're looking for an individual from the tree line area," State Trooper Rick Johnson told Q13 FOX. "We don't believe the shots were fired from another vehicle."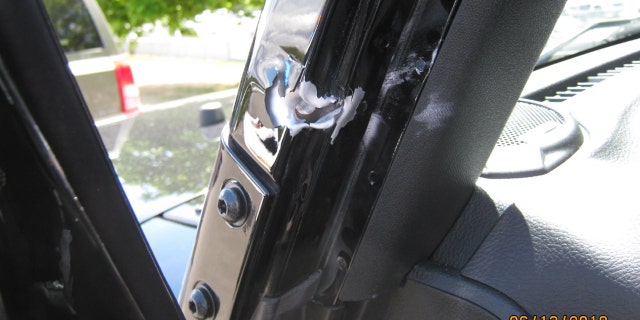 The shooting drew a massive response from law enforcement agencies as they searched by air and by foot to find whoever was responsible.
Authorities closed the highway in both directions for five hours, and Sea-Tac Airport shut down a runway during the investigation, though no flights were delayed or canceled.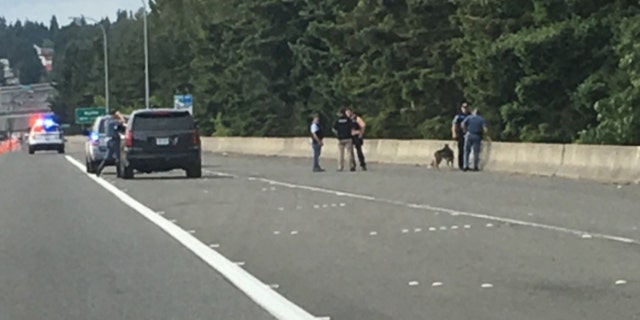 State troopers said none of the victims knew each other, and the shootings appeared to be random.
"In my recollection, I can't remember anything like this," Johnson said.
One of the drivers whose vehicle was shot at told Q13 FOX she was in shock after the incident.
"All of a sudden something hit my car and it was a big boom and then I realized what it was," Mary Ertl said.  Ertl, whose car had a bullet hole in her windshield, said she quickly got off the highway to call police.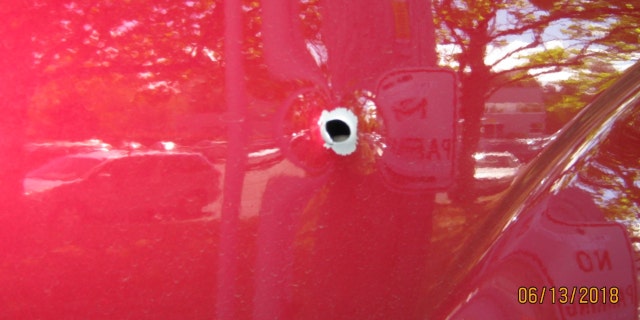 MISSOURI POLICE ARREST 18-YEAR OLD MAN AFTER MOTHER SHOT TO DEATH IN FRONT OF HER CHILDREN
"It just went everywhere.  I don't know, my whole car was just full of dust and glass," she told Q13 FOX.
Another motorist, Mike Luiz, said the bullet struck somewhere in his seat cushion.
"It sounded like you ran over a rock, a big rock, but there was a big bounce to the car like something bounced up and hit the car, it was loud," he said.
State Patrol are now asking that any witnesses contact them if they were on SR 509 before 2 p.m. Wednesday and saw someone or a group of people walking along the road near the airport.