Former president of Panama arrested in Florida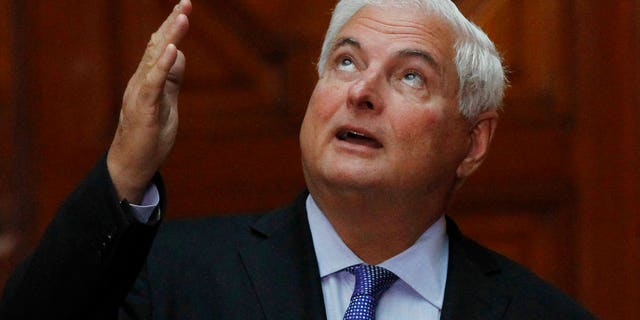 NEWYou can now listen to Fox News articles!
Former Panamanian President Ricardo Martinelli, who was in office from 2009 to 2014, was detained Monday near his home in Coral Gables, an upscale Miami suburb.
He was arrested on an extradition request, the U.S. Marshals Service said.
The 65-year-old former president faces numerous charges in his come country, including accusations he spied illegally on his political rivals and intercepted the telephone calls of more than 100 people, including politicians, business and labor leaders, and critical journalists.
LAWYER: PANAMANIAN EX-PRESIDENT MARTINELLI, ACCUSED IN $45M CORRUPTION PROBE
In February, prosecutors in Panama said they were also seeking international help in detaining two of his sons in relation to an alleged scheme to launder bribes from Brazilian construction giant Odebrecht.
Martinelli had left Panama on Jan. 28, 2015, claiming he was a victim of political persecution.
The former president said in numerous Twitter posts that he would not return to Panama until there were guarantees that his rights would be protected and that the administration of his successor, Juan Carlos Varela, would not interfere with the justice system.
PANAMA CHARGES 17 PEOPLE LINKED TO ODEBRECHT BRIBE CASE
Dozens of former Martinelli administration officials have been charged with corruption in cases involving millions of dollars, the Panamanian Attorney General's Office said.
The Panamanian Supreme Court is scheduled to hold a hearing in the Martinelli case on Wednesday.
The Associated Press and EFE contributed to this report.