The identity of the gunman who carried out a "racially motivated" shooting at a Dollar General store in Jacksonville, Florida, has been revealed.
Ryan Christopher Palmeter, 21, killed two men and one woman at the store in a predominately African American neighborhood shortly after 1 p.m. on Saturday before killing himself at the scene, Jacksonville Sheriff T.K. Waters said Sunday.
"He lived with his parents in Orange Park in Clay County, Florida," Waters said. "To our knowledge, he had no criminal or arrest history."
Palmeter allegedly wore a tactical vest and was armed with an AR-15 semi-automatic rifle and a Glock handgun during the shooting.
JACKSONVILLE SHERIFF RELEASES IMAGES OF WEAPON BEARING SWASTIKAS AFTER DOLLAR GENERAL SHOOTING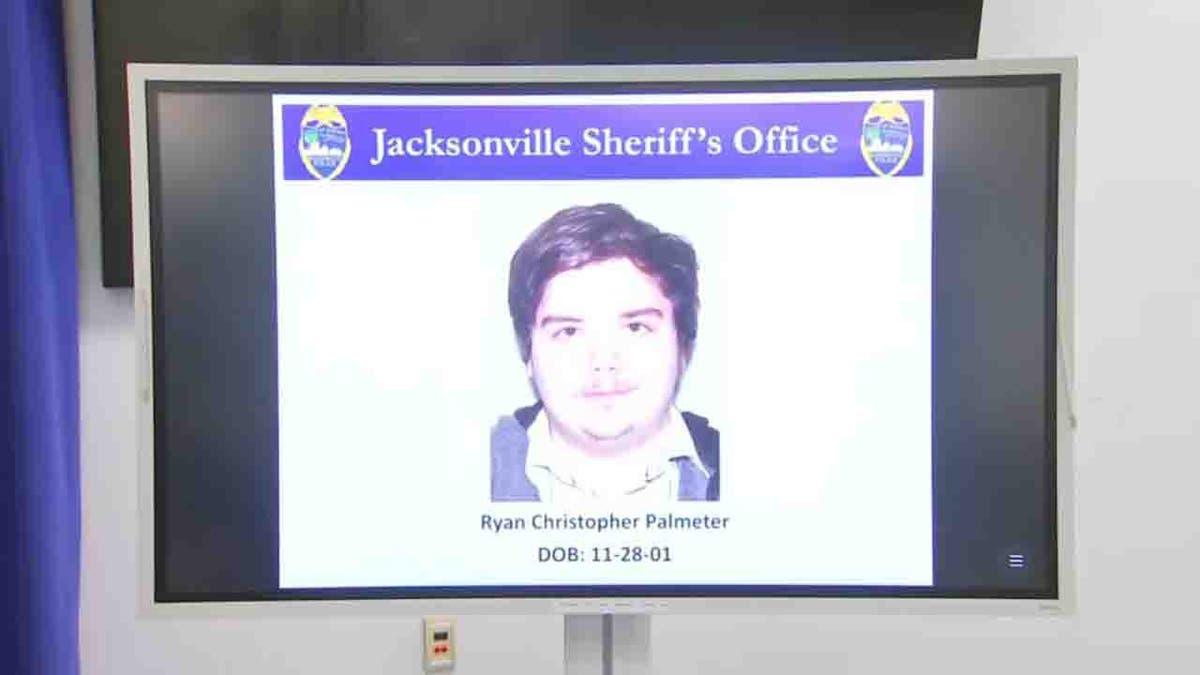 Waters said Palmeter approached the first victim, whom he identified as Angela Carr, and shot her through the window of her black Kia in the parking lot in front of the store.
Palmeter then walked into the store and began opening fire, the sheriff said.
FLORIDA DEPUTIES ARREST MAN WEARING 'SCREAM' MASK DURING 2 ROBBERIES: OFFICIALS
The sheriff's office released a short clip of surveillance video showing the suspect walk up to the black Kia and point his rifle at it, along with a second short clip showing him entering the store and immediately raising the rifle.
Waters said the Jacksonville community is "grappling to understand why this atrocity occurred."
"I urge us all not to look for sense in a senseless act of violence," the sheriff said. "There's no reason or explanation that will ever account for the shooter's decisions and actions."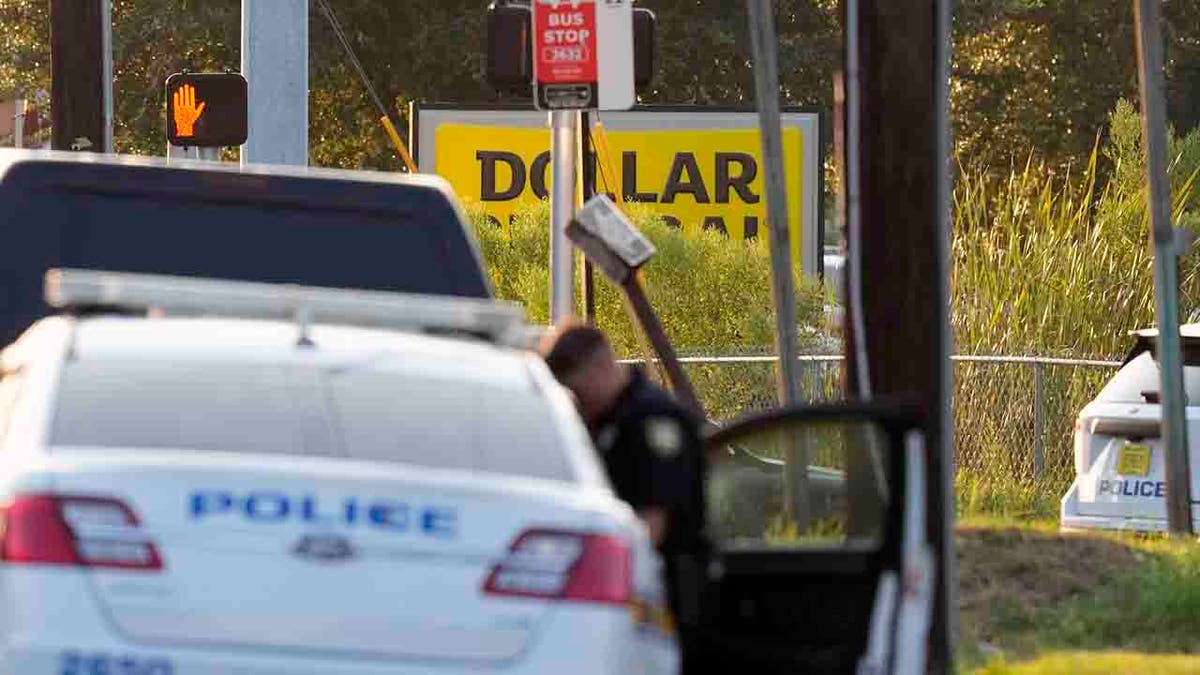 "His sickening ideology is not representative of the values of this Jacksonville community that we all love so much," Waters continued. "We are not a community of hate. We stand united with the good and decent people of this city. We reject this inexcusable violence, and this agency will not rest until this investigation is complete and every available avenue of accountability have been exhausted."
Waters said the suspect texted his father, telling him to use a screwdriver to enter his room. Inside, the sheriff said the father found a "last will and testament" and a suicide note on his laptop.
Investigators previously said that the shooter authored "several manifestos," with portions describing the suspect's "disgusting ideology of hate."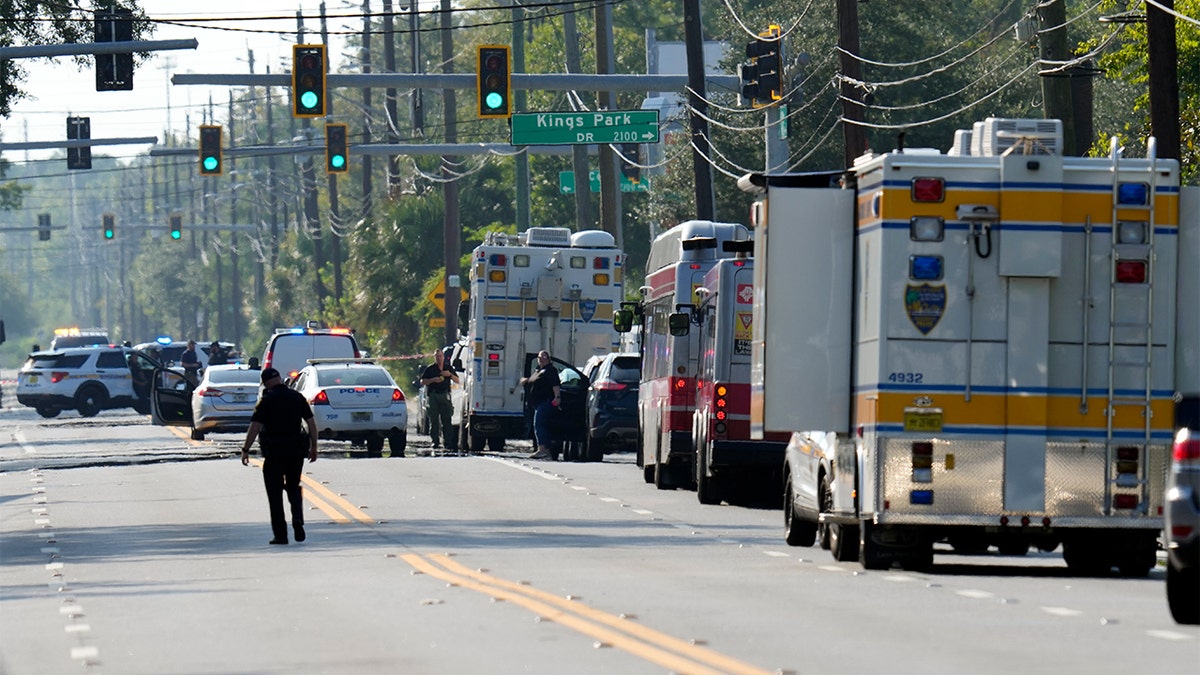 On Saturday, officials said the shooter had once been involved in a 2016 domestic violence incident and was once involuntarily committed to a mental hospital for examination. No further details on those incidents were provided.