Florida school resource officer hailed a hero after responding quickly to shooting that injured one student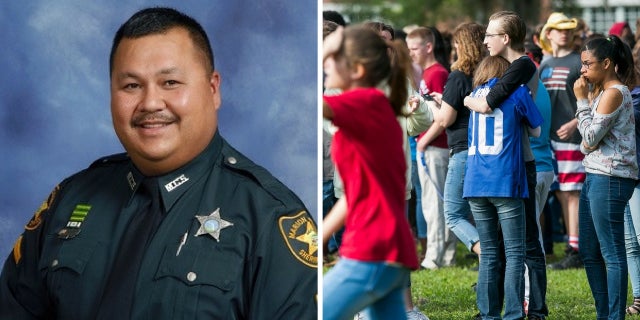 A Florida school resource officer was hailed a hero after immediately jumping into action and arresting a man who was suspected of shooting a student Friday.
Deputy James "Jimmy" Long of the Marion County Sheriff's Office was hailed a hero by his colleagues Friday after he arrested the suspected gunman Sky Bouche just three minutes after he opened fire at Forest high School in Ocala, Fla. Bouche allegedly shot through a classroom door and pellets hit a 17-year-old student in the ankle. The student was taken to the hospital with a non-life-threatening wound to his ankle.
Bouche, 19, said, "Sorry," followed by, "It doesn't matter anyway," to reporters as he was led from the school in handcuffs by several deputies. Authorities said Bouche was a former student at the school.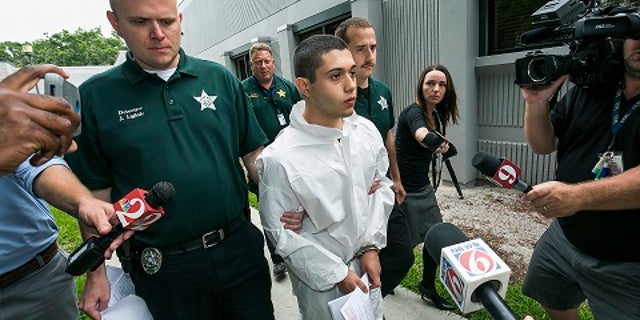 "I didn't shoot anyone," he said to reporters. He ignored most of the other questions until asked what he'd say to the shooting victim. That's when he said, "Sorry."
FLORIDA HIGH SCHOOL SHOOTING LEAVES ONE STUDENT INJURED; SUSPECT IN CUSTODY
Other people credited with helping dilute the incident include Kelly McManis-Panasuk, a teacher at the school who spoke with Bouche during the incident as Long and the school's principal Brent Carson rushed over. Bouche was not injured and "didn't offer any resistance when arrested," Marion County Sheriff Billy Woods said.
Woods praised Long's quick response as well as school personnel.
Long "did not hesitate. He went right in," Woods said at a news conference. Woods said Long heard a "large, loud banging sound" and immediately responded.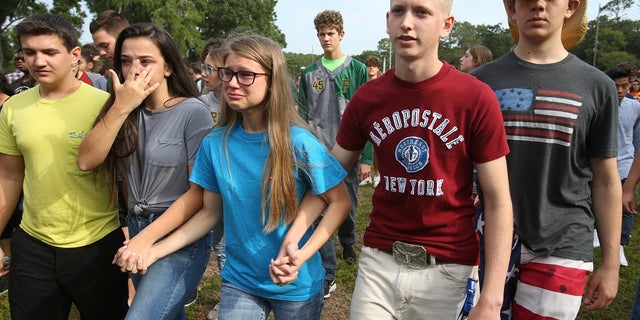 "Marion County does everything to protect their children," Woods said.
Bouche was held on charges of "terrorism, aggravated assault with a firearm, culpable negligence, carrying a concealed firearm, possession of a firearm on school property, possession of a short-barrelled shotgun, interference in school function and armed trespass on school property," the Ocala Star-Banner reported.
2 FLORIDA DEPUTIES KILLED IN APPARENT AMBUSH AT RESTAURANT, SUSPECT DEAD
Authorities said the suspected gunman carried the weapon in a guitar case inside the school. The school along with all other schools in the district were placed on a lockdown following the incident.
The injured student, who was not identified, told officials that he was "glad it was me and not one of my friends."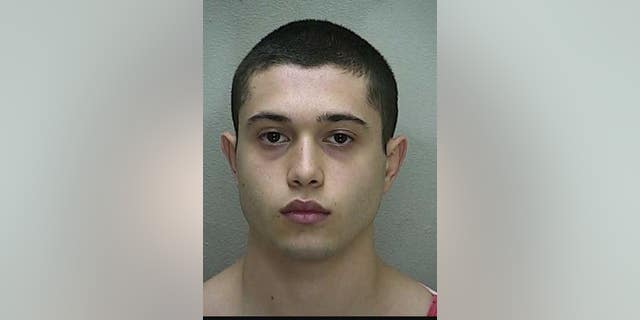 The incident occurred on the 19th anniversary of the Columbine school shooting. Students across the country were holding a walkout to protest gun violence on the anniversary. The Ocala school had planned its version of a walkout, students said, but it was canceled.
Forest High has an enrollment of more than 2,000 students, according to the National Center for Education Statistics.
The shooting comes just over two months after a gunman killed 17 people and wounded 17 others at Marjory Stoneman Douglas High School in Parkland, Florida. Nikolas Cruz, 19, faces the death penalty if convicted in that Valentine's Day shooting.
The Associated Press contributed to this report.